The Dennis Bono Show
Weekly Guest List for January 30th
This Week's Guest List includes

:
The guest list for January 30th is currently unavailable.
It should be available Tuesday, January 28th
or Wednesday, January 29th.
Our subscribers will be notified by eblast when the guest list is available.
&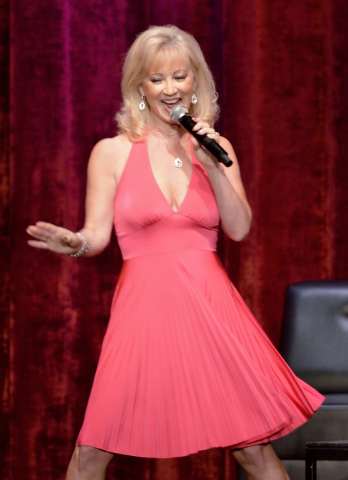 Each Thursday afternoon at 2:00pm in the South Point Showroom at the South Point Hotel & Casino
Free Admission
Tickets May be obtained on the Wednesday prior to the show after 12:00pm at the South Point Box Office.
Players Card must be presented for each ticket requested.
'THE DENNIS BONO SHOW'
WILL CONTINUE AT SOUTH POINT
Dennis Bono, star of "The Dennis Bono Show" at South Point in the showroom, has his contract there extended through 2020.
Bono's one-hour variety show celebrates 20 years of continuous weekly broadcasts from Las Vegas.
His live shows are heard on the CRN Network and its affiliates, Armed Forces Radio Network, and many more outlets.
Bono's program showcases Las Vegas' amazing local talent in a live interview show with performances.
Bono is a consummate interpreter of the Great American Songbook. He started his career in the '70s and was discovered by Frank Sinatra's pal Jilly Rizzo.