2019
1
.
War of Will
10
.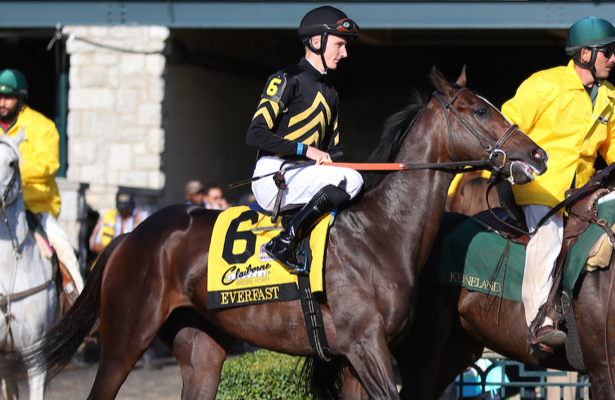 Everfast
5
.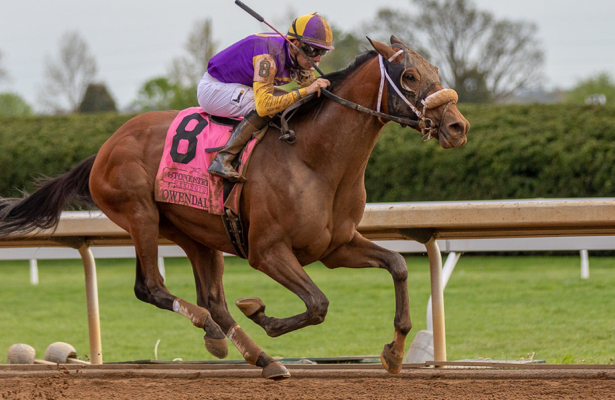 War of Will $14.20 $7.40 $5.40
Everfast 32.00 14.40
Owendale 6.00
The $2 exacta War of Will & Everfast paid $947.00.
The $2 trifecta of 1-10-5 paid $9.399.60.
The $1 superfecta, 10-1-5-3 paid 51,924.00.
The order of finish for the 144th Preakness at Pimlico in Maryland, was:
1. War of Will
2. Everfast
3. Owendale
4. Warrior's Charge
5. Laughing Fox
6. Improbable
7. Win Win Win
8. Bourbon War
9. Signalman
10. Anothertwistafate
11. Alwaysmining
12. Market King
13. Bodexpress (
Did Not Finish Race
)
_________________________
Kentucky Derby Favorite Disqualified
20
.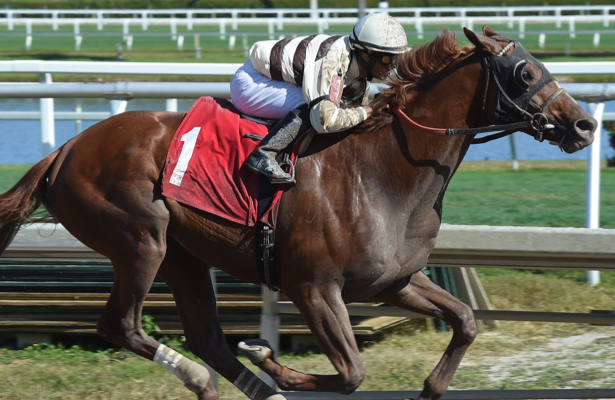 Code of Honor
8
.
Tacitus
Win Place Show
Country House $132.40 $56.60 $24.60
Code of Honor 15.20 9.80
Tacitus 5.60
The $2 exacta of Country House and Code of Honor paid $3,009.60.
The 50-cent trifecta paid $5,737.65.
The $1 superfecta, with fourth-place finisher Improbable joining the top three, paid $51,400.10.
Maximum Security was placed 17th in the final order of finish, so that the colt came in behind the lowest-finishing horse affected in the incident that led to the disqualification.
The order of finish for the 145th Kentucky Derby at Churchill Downs in Louisville, Kentucky, was:
1. Country House
2. Code of Honor
3. Tacitus
4. Improbable
5. Game Winner
6. Master Fencer
7. War of Will
8. Plus Que Parfait
9. Win Win Win
10. Cutting Humor
11. By My Standards
12. Vekoma
13. Bodexpress
15. Roadster
16. Long Range Toddy
17. Maximum Security
(disqualified)
18. Spinoff
19. Gray Magician
___________________________
Sharks Advance to 2nd Round
with Overtime Game 7 Win



Game 1
San Jose Sharks
5
Golden Knights
2
Game 2
Golden Knights
5
San Jose Sharks
3
Game 5

Game 6
Golden Knights
1
(Double Overtime)
Game 7
Golden Knights
4
(Overtime)
San Jose Sharks Win Series 4-3
Composite Bracket of all Teams
_____________________________
Texas Tech
77
Overtime
Final
Bracket
___________________
Super Bowl
13
__________________________
Conference Round Championships
Los Angeles Rams
37
Kansas City Chiefs
31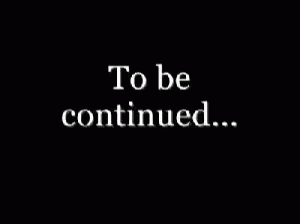 _______________________________
Divisional Round
Los Angeles Chargers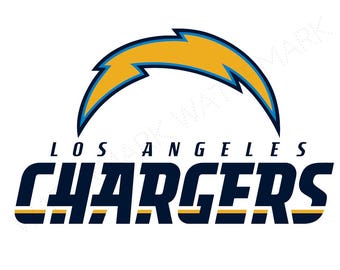 13
New England Patriots
31
- - - - - - - - - - - - - - - - - - - - - - - - -
Philadelphia Eagles
- - - - - - - - - - - - - - - - - - - - - - - - -
Indianapolis Colts
13
Kansas City Chiefs
31
- - - - - - - - - - - - - - - - - - - - - - - - -

20
Los Angeles Rams
_______________________________
Wild-Card Weekend Schedule
21
Houston Texans
- - - - - - - - - - - - - - - - - - - - - - - - -
Seattle Seahawks
22
Dallas Cowboys

- - - - - - - - - - - - - - - - - - - - - - - - -
Los Angeles Chargers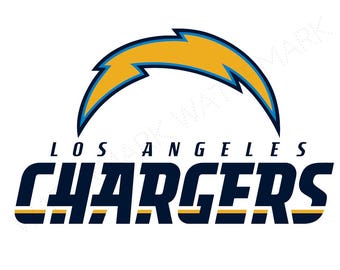 23
Baltimore Ravens
17
- - - - - - - - - - - - - - - - - - - - - - - - -
Chicago Bears


15
_______________________________
2018-2019 College Football Playoff Scores
College Football Playoff National Championship Presented By AT&T
No. 1
Alabama
16
No. 2
Clemson
44
____________________________
Major Football Bowl schedule
Peach Bowl
No. 10
Florida
41
No. 7
Michigan
15
______________________________
Sun Bowl
Stanford
14
Pittsburgh
13
- - - - - - - - - - - - -
Liberty Bowl
Missouri
33

Oklahoma State
38
- - - - - - - - - - - - -
Gator Bowl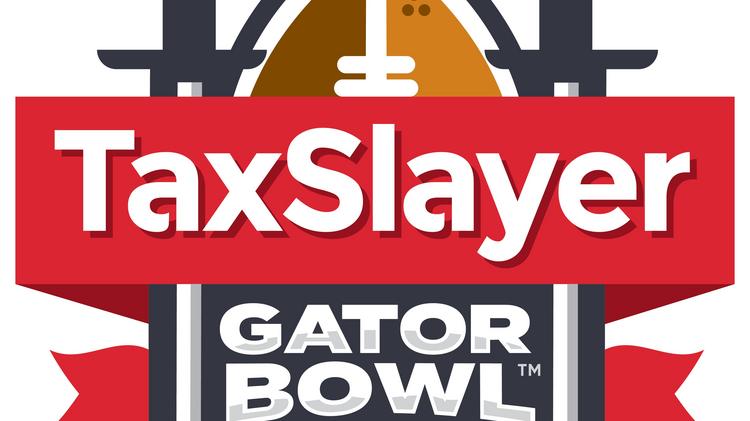 NC State
13
Texas A&M
__________________________
Outback Bowl

Mississippi State
22
Iowa
27
___________________________
Citrus Bowl
Kentucky
27
Penn State
24
- - - - - - - - - - - - -
Fiesta Bowl
LSU
40
UCF
32
- - - - - - - - - - - - -
Rose Bowl
Washington
23
Ohio State
28
- - - - - - - - - - - - -
Sugar Bowl
Texas
28
Georgia
21
____________________________
It started in April and in October, Major League Baseball will crown a World Series Champion.
2018 World Series
Red Sox win 4-1
VS
Game 4
Red Sox 9
Game 5
Red Sox 5
All Games Televised on FOX-TV
_______________________
National League Championship Series (Best of Seven)
Dodgers Beat Brewers
4-3
Advance to World Series
VS
Friday, October 12: Game One
Saturday, October 13: Game 2
Monday, Oct. 15:

Game 3
Tuesday, Oct. 16:

Game 4
Wednesday, Oct. 17:

Game 5
Friday, Oct. 19:

Game 6
Saturday, Oct. 20:

Game 7
_____________________________
American League Championship Series (Best of Seven)

Red Sox Beat Astros
4-1
Red Sox Advance to World Series


VS
Saturday, October 13: Game 1
Sunday, October 14: Game 2
Tuesday, Oct. 16:

Game 3
Wednesday, Oct. 17:

Game 4
Thursday, Oct. 17:

Game 5
Astros 1
_____________________________
National League DIVISION SERIES (Best of five)
Dodgers Beat Braves
3-1
Advance to National League Championship Series
VS


Thursday, Oct. 4:

Game 1
Friday, Oct. 5:

Game 2
Monday, Oct. 8:
Game 4
___________________________
Brewers Beat Rockies
3-0
Advance to National League Championship Series
VS
Thursday, Oct. 4:

Game 1
Friday, Oct. 5:

Game 2
Sunday, Oct. 7:

Game 3
Rockies 0
___________________________
Red Sox Beat Yankees
3-1
Advance to National League Championship Series
VS
___________________________
VS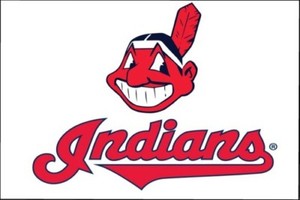 Saturday, Oct. 6:

Game 2
Indians 1
Monday, Oct. 8:

Game 3
Indians 3
3-0
Advance to National League Championship Series
_________________________
Major League Baseball
2018
All-Star Game

American League 8
National League 6
Rosters
The 89th Major League Baseball All-Star Game will be played on Tuesday, July 17, at Nationals Park in Washington, D.C.
Fox will televise the All-Star Game with the live broadcast starting at

4:30 pm

.

The line-ups:






Manager
A.J. Hinch
Houston Astros
First base
Jose Abreu
Chicago White Sox
Second base
Jose Altuve
Houston Astros

Third base
Jose Ramirez
Cleveland Indians

Shortstop
Manny Machado
Baltimore Orioles
Outfield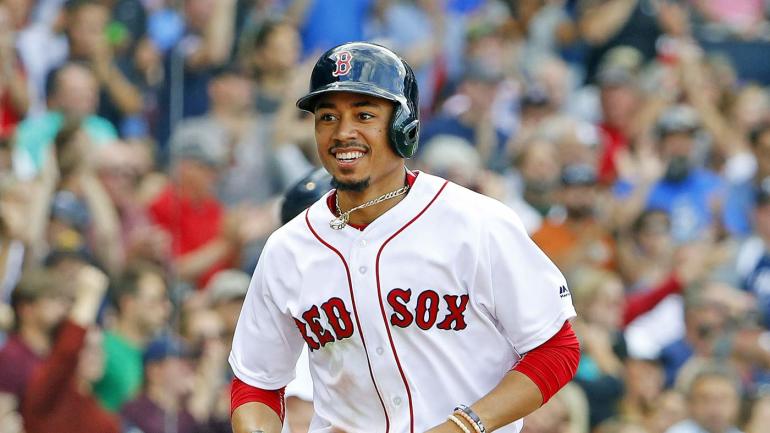 Mookie Betts
Boston Red Sox
New York Yankees
Mike Trout
Los Angeles Angels
Catcher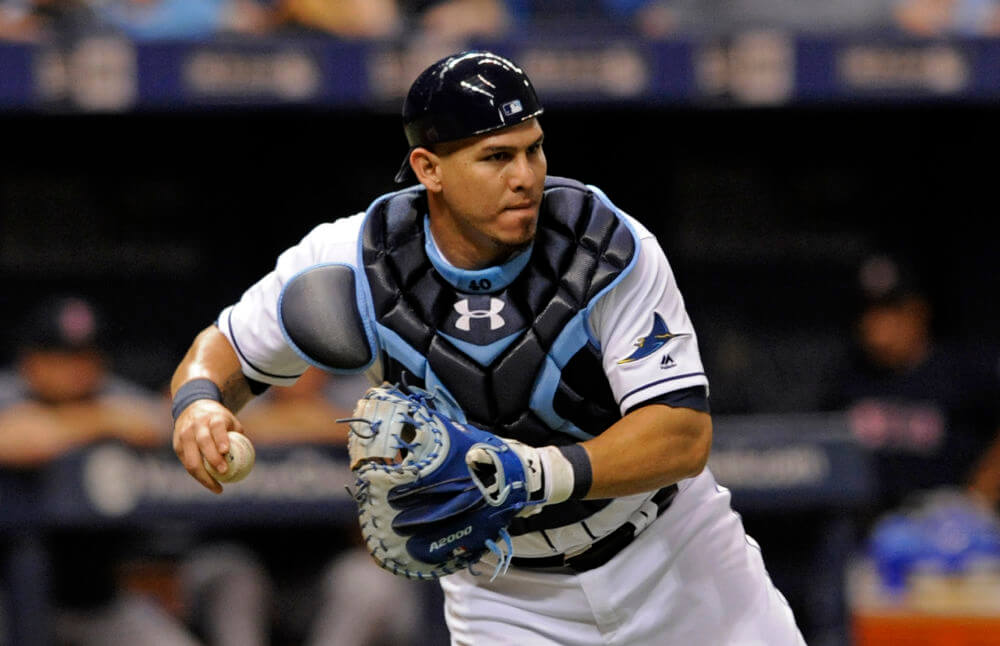 Wilson Ramos
Tampa Bay Rays
Designated hitter
J.D. Martinez
Starting pitcher


Chris Sale
Boston Red Sox
Reserves
Catchers
Salvador Perez, Kansas City Royals
Infielders
Francisco Lindor (shortstop), Alex Bregman, Houston Astros (Third base); Gleyber Torres, New York Yankees (second base); Mitch Moreland, Boston Red Sox (First base)
Outfielders
Michael Brantley, Cleveland Indians; George Springer, Houston Astros; Mitch Haniger, Seattle Mariners; Shin-Soo Choo, Texas Rangers
Designated hitter
Nelson Cruz, Seattle Mariners
Pitchers
Justin Verlander, Houston Astros; Corey Kluber, Cleveland Indians; Luis Severino, New York Yankees; Trevor Bauer, Cleveland Indians; Gerrit Cole, Houston Astros; Edwin Diaz, Seattle Mariners; Jose Berrios, Minnesota Twins; Aroldis Chapman, New York Yankees; J.A. Happ, Toronto Blue Jays; Joe Jimenez, Detroit Tigers; Craig Kimbrel, Boston Red Sox; Blake Treinen, Oakland A's
Manager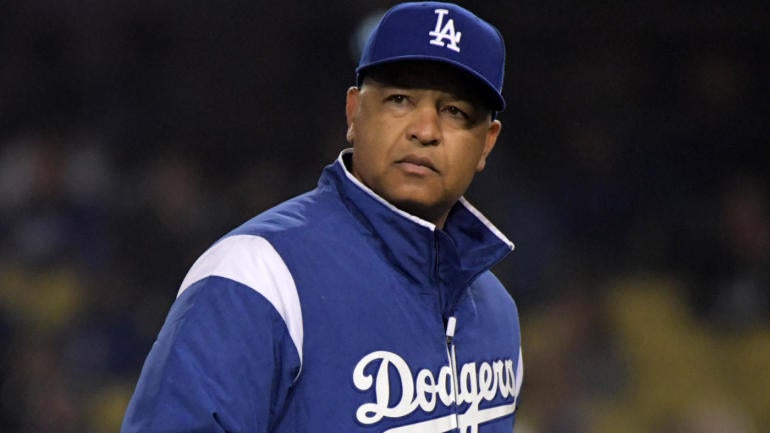 Los Angeles Dodgers
First base
Freddie Freeman
Atlanta Braves
Second base
Javier Baez
Chicago Cubs
Third base
Nolan Arenado
Colorado Rockies
Shortstop
Brandon Crawford
San Francisco Giants
Outfield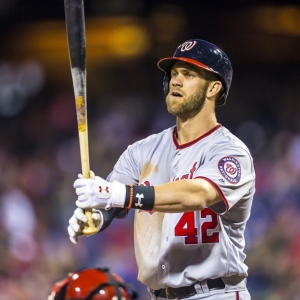 Bryce Harper
Washington Nationals
Matt Kemp
Los Angeles Dodgers
Nick Markakis
Altanta Braves
Willson Contreras
Chicago Cubs
Starting pitcher
Matt Scherzer
Washington Nationals
Reserves
Catchers
Buster Posey, San Francisco Giants; J.T. Realmuto, Miami Marlins
Infielders
Paul Goldschmidt, Arizona Diamondbacks (First base); Joey Votto, Cincinnati Reds (First base); Ozzie Albies, Atlanta Braves (Second base); Eugenio Suarez, Cincinnati Reds (Third base); Trevor Story, Colorado Rockies (Shortstop); Scooter Gennett, Cincinnati Reds (Second base)
Outfielders
Lorenzo Cain, Milwaukee Brewers; Christian Yelich, Milwaukee Brewers; Charlie Blackmon, Colorado Rockies
Pitchers
Jacob deGrom, New York Mets; Jon Lester, Chicago Cubs; Aaron Nola, Philadelphia Phillies; Josh Hader, Milwaukee Brewers; Kenley Jansen, Los Angeles Dodgers; Patrick Corbin, Arizona Diamondbacks; Sean Doolittle, Washington Nationals; Mike Foltynewicz, Atlanta Braves; Brad Hand, San Diego Padres; Miles Mikolas, St. Louis Cardinals; Felipe Vazquez, Pittsburgh Pirates
__________________________
Las Vegas 51s Season Tickets for New Summerlin
Looks like 2019 is going to be a "new beginning" for the Pacific Coast League's Triple A Las Vegas affiliate.
First, there's going to be a name change...the third in the team's history...
...from The Las Vegas Stars (1983-2000)
...to the current "51s"...
...to a name that is being part of a contest being held by their new owner, the Hughes Corporation.
The Las Vegas 51s announced that ticket deposits for the 2019 season at the "new" Las Vegas Ballpark were scheduled to start

July 9

.
Fans can reserve their spot at Las Vegas Ballpark by placing a season ticket deposit for

$100

per seat

,

$100

per club seat

and

$100

for a group event

.
Customers who place a deposit will be able to select their seats after current 51s season ticket holder.
The team said inventory was limited on season tickets and the opportunity to purchase would be determined on a first come, first served basis.
Priority orders were based on 2018 season ticket holders, followed by customers who make a $100 deposit and then general admission.
The $100 deposit will be kept on the customer's account to secure the priority, according to the team.
At the time of purchase, the deposit will be applied towards the total cost of season tickets or group event.
All deposits are

refundable

if customers decide not to purchase tickets

.
To make a deposit, go to:
...or visit the team's website at
_______________________
You Brought Our City Back to Life
In so many ways, the Entertainment Capital of the World is now the center of the hockey universe.
The excitement in the city with the Vegas Golden Knights, the National Hockey League's 31
st
club and Las Vegas' first professional national team making it all the way to the Stanley Cup Finals in its inaugural season. was literally "

off the Richter scale

".
The VGKs were not only the talk of the sports world...
They were the "

miracle

" that wasn't supposed to happen !
Everywhere you looked, you'd see

Vegas Golden Knight

jerseys...

... even on the

Statue of Liberty at New York-New York

...

...and the

giant lion at the MGM Grand

.
An outside statue of

Julius Caesar

held a jumbo hockey stick and VGK's flag.
Shows and entertainers got in on the act as well.
Super fan

Celine Dion

, who returned to her residency at Caesars Palace after her surgery, did so wearing a GVK jersey on stage.
Wayne Newton

wore his jersey at games...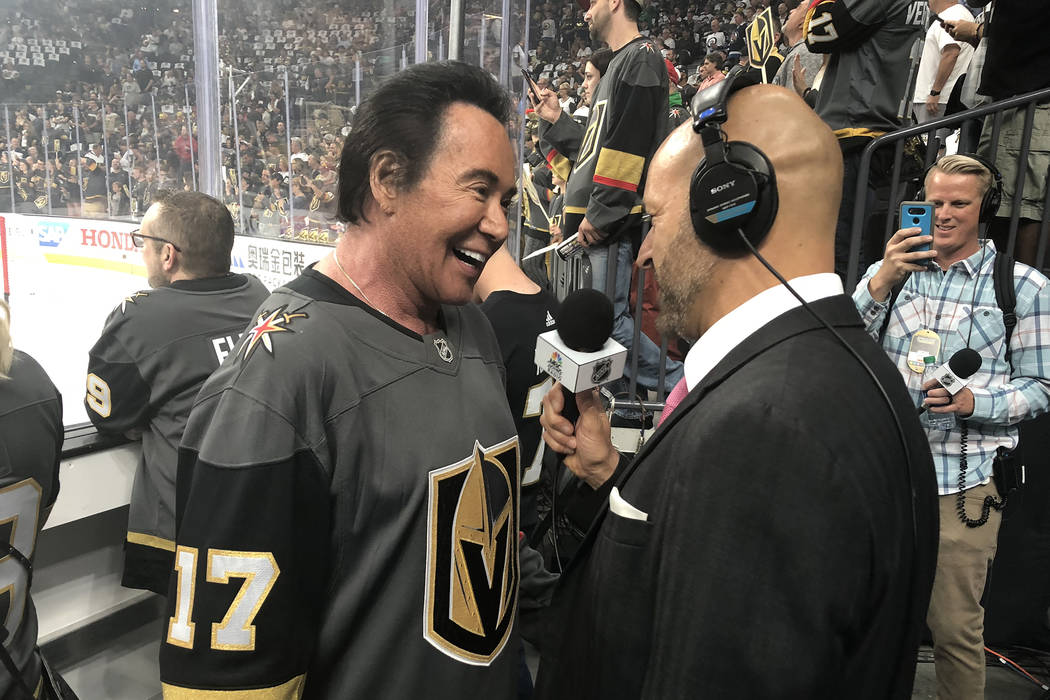 ...and at the Westgate

Barry Manilow

after opening his new residency at the hotel, received a VGK jersey from Jay Kornegay, VP of Race & Sports SuperBook, and Westgate president Geno Iafrate.
ZZ Top

got into the act as well !
It didn't matter what "world of sport" you were a part of...
Las Vegas natives and Baseball Superstars

Brice Harper

of the Washington Nationals and

Kris Bryant

of the Chicago Cubs...in the middle of their season...made that known !
One couple got married at a Golden Knight's game...by Elvis !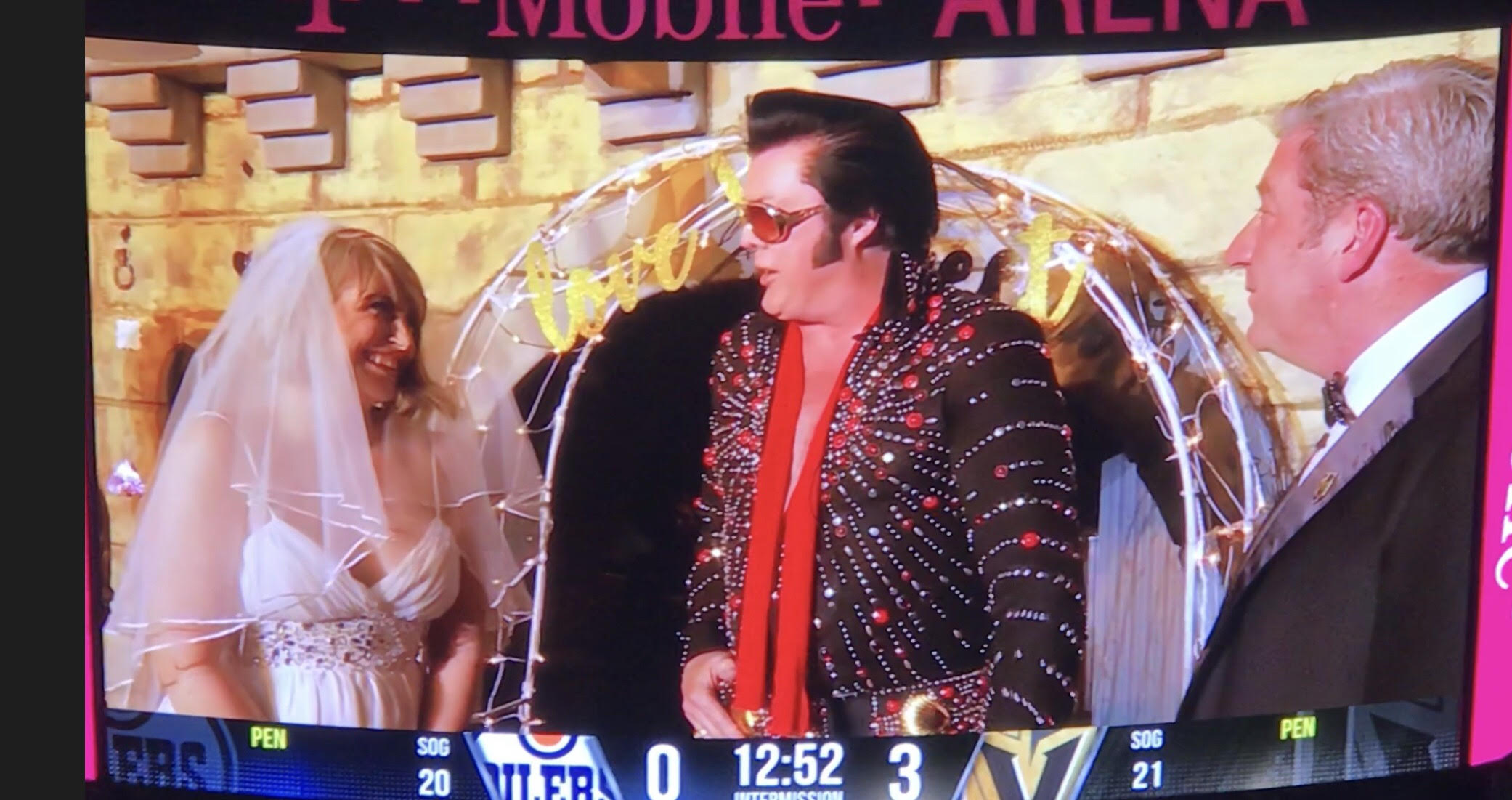 We had our "

Ice Girls

"...at each game !
Anyone who ever went to a game would be amazed at the entertainment before and during each game too !
The pre-game "duels" between our "Knight" and whoever came to invade our T-Mobile Arena "kingdom", became "Vegas Entertainment at it's Best".
Of course, what would the fans...especially the kids...have done without the Knight's mascot, "

Chance

" !
And in an inaugural season, our Golden Knights even managed to win the

Western Conference Championship

of the National Hockey League..
..before the Washington Capitals came to town to claim the coveted Stanley Cup.

So...
Did the Las Vegas Golden Knights win?
The Las Vegas Golden Knights brought a city from the tragedy of
October 1....to the pride of...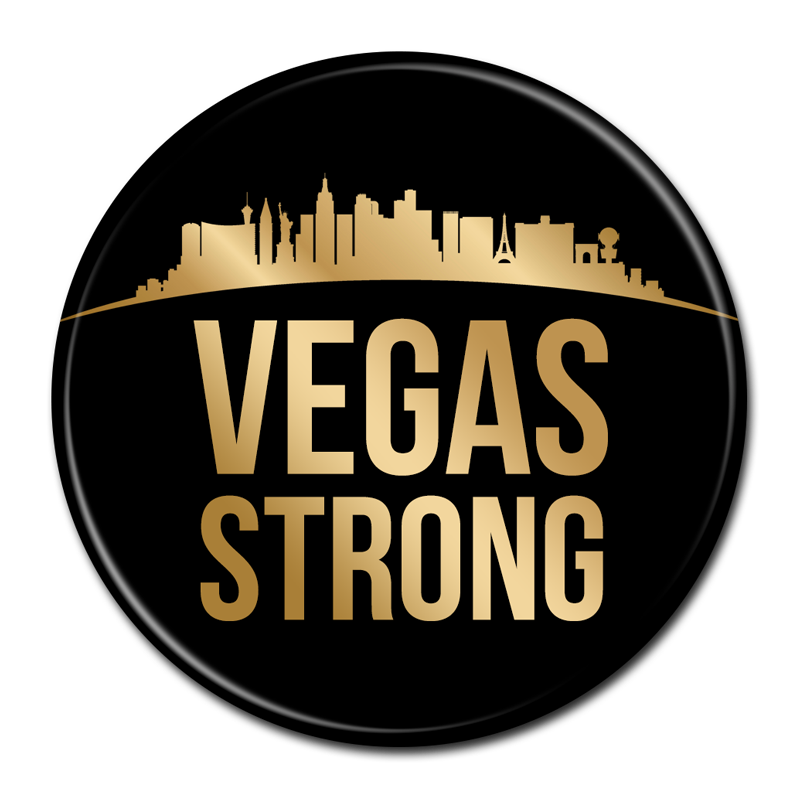 Our undying thanks goes to owner,

Bill Foley

, Head Coach,

Gerard Gallant

, General Manager,

George McPhee

...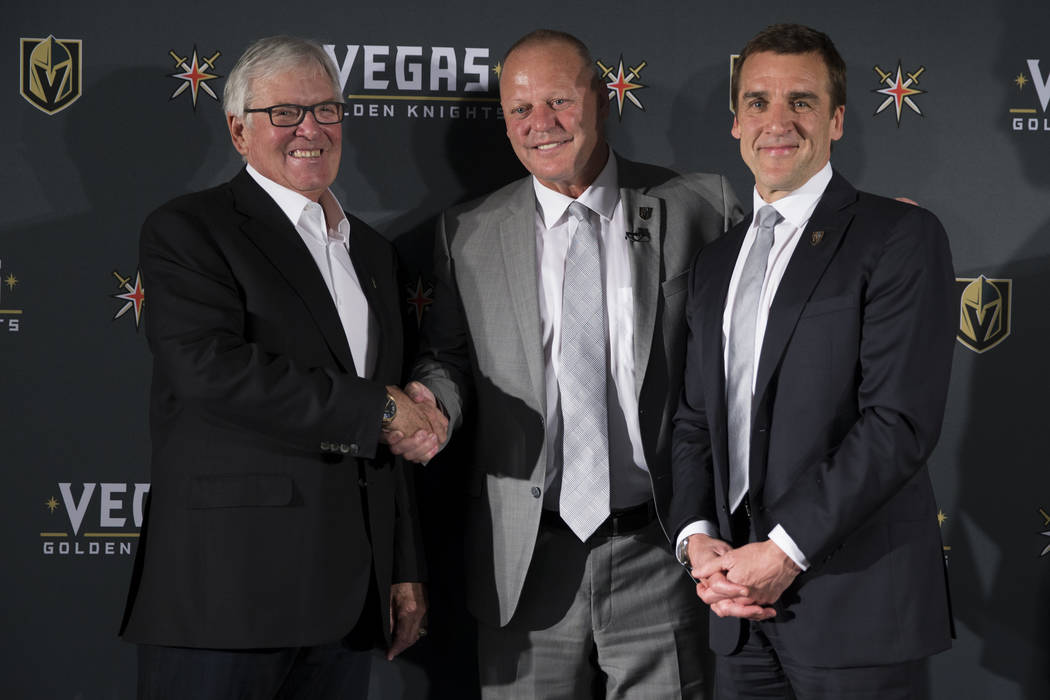 ...and these bruised and battered "rejects" from the rest of the NHL...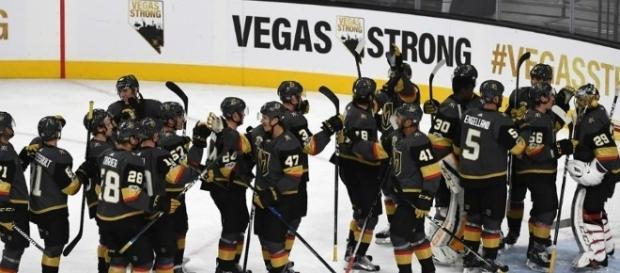 and last but not least....
Those who supported "

Ice

Hockey in the Desert

"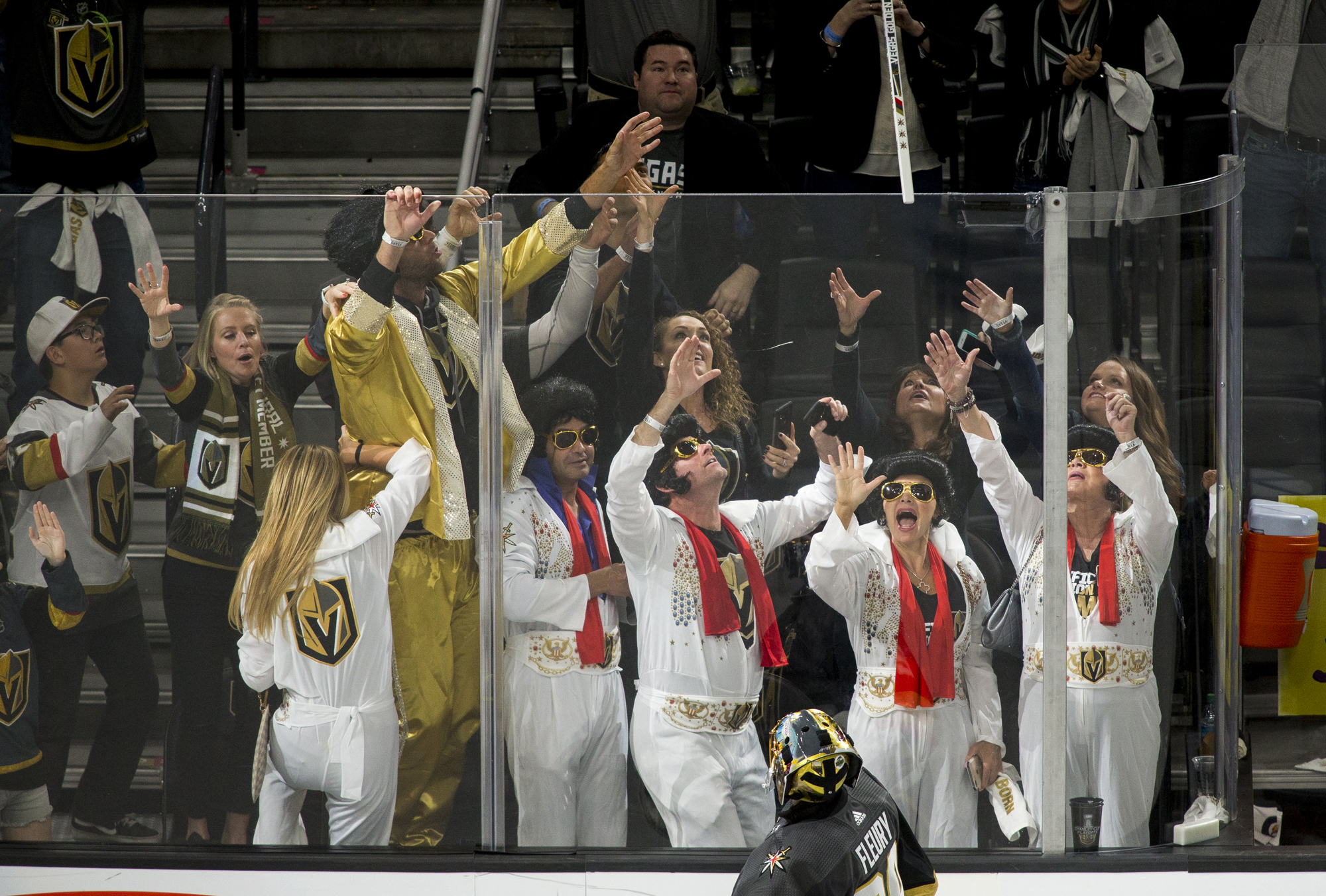 Until October...when we'll do it again !
Got a comment?
Send it to us at:
2018
Saturday, June 9, 2018
Belmont Park
Elmont, New York
1.5 Miles
1.
4/5
6.
Gronkowski
24/1
Hofburg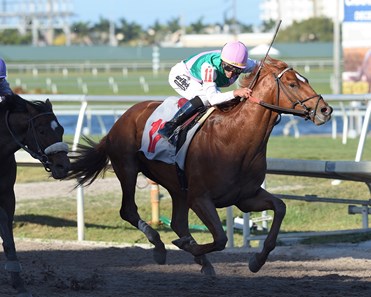 5/1
Gronkowski
13.80 7.00
Hofburg 3.70
The oldest of the Triple Crown races which also includes The Kentucky Derby and The Preakness, the

Belmont Stakes

is referred to as"

The Run for the Carnations

" and "

The Test of The Champion

".
The first "

Belmont Stakes

" was held in 1867 at Jerome Park in the Bronx and continued at that location until 1890 when is was moved to Morris Park Racetrack.
The

"Belmont Stakes

" was originally financed by stock market speculator...
(1817-1891)
...and financed by...
(1813-1890)
In 1905 the race was moved to Belmont Park in Elmont, New York on Long Island.
The first "

Belmont Stakes

" in 1867 was won by a

filly

named...
The winner of each

Belmont Stakes

is draped in blanket of white carnations.
Over the years there have been three "official" songs for the race. Until 1996 the post parade song was "

The Sidewalks of New York

".
That changed from 1997 to 2009, when Frank Sinatra's version of "

Theme from New York, New York

" became the "official tune.
They made a feeble attempt in 2010 to change the tune again to J-Z's "

Empire State of Mind

".
...and that met with this reaction !
So...in 2011, it was back to "

Theme from New York, New York

".
There's even been "official: drinks for the Belmont Stakes too !
Originally the "official" drink was "

The White Carnation

"...
...but in 1997 that too changed to "

The Belmont Breeze

"...
...only to change that to "

The Belmont Jewel

" in 2011.
Now you know everything there is to know about the history of "The Belmont Stakes"
Congratulations "

Justify

"...
...only the

13th

horse to win Racing's Triple Crown in

150

Races !
He joins this exclusive list of the greatest 3 year old thoroughbreds in history:


PAST TRIPLE CROWN WINNERS




1930

-

Gallant Fox

1919

-

Sir Barton
___________________________
Stanley Cup Finals
Washington Capitals Win Stanley Cup
4 Games to 1
Game 1: May 28th at Vegas
Vegas 6
Capitals 4
Game 2: May 30th at Vegas
Vegas 2
Capitals 3
Game 3: June 2nd at Washington DC
Vegas 1
Capitals 3
Game 4: June 4th at Washington, DC
Vegas 2
Capitals 6
Game 5: June 7th at Vegas
Vegas 3
Capitals 4
Scores between teams during the 2017-18 Season
December 3, 2017

Golden Knights 3

Capitals 0
February 2, 2018

Golden Knights 4

Capitals 3
(in Washington DC)
Stanley Cup Playoffs
Round Three
Western Conference Finals

Golden Knights Win Series 4 Games to 1 Game
VS
Game 1: May 12th at Winnipeg
Jets 4
Vegas 2
Game 2: May 14th at Winnipeg
Vegas 3
Jets 1
Game 3: May 16th at Vegas
Vegas 4
Jets 2
Game 4: May 19th at Vegas
Vegas 3
Jets 2
Game 5: May 19th at Vegas
Vegas 2
Jets 1
_______________________________
Round Two


Vegas Golden Knights Defeat San Jose Sharks
4-2
VS
Round Two Playoff Scores
Game 1: April 26 at Vegas
Vegas 7
Sharks 0
Game 2: April 28 at Vegas
Vegas 3
Sharks 4 (2-OT)
Game 3: April 28 at San Jose
Vegas 4
Sharks 3 (OT)
Game 3: May 2 at San Jose
Vegas 0
Sharks 4
Game 5: May 4 at Vegas
Vegas 5
Sharks 3
Game 6: May 6 at San Jose
Vegas 3
Sharks 0
Need the complete current up to date NHL Playoff Bracket?
Just click here:



The Golden Knights are the first National Hockey League team to sweep a playoff series in its inaugural season and the fourth to win one.
When combined with all other professional sports, they are the third team from the National Hockey League, National Basketball Association and Major League Baseball to complete a four game sweep to win its first playoff series, joining the Pittsburgh Penquins (NHL) in 1970 and the Boston Braves (MLB) in 1914.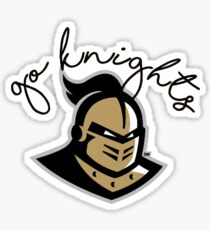 __________________________
Golden Knights Take Round One
4-0
Game 4: April 15 at Los Angeles
Vegas 1
Kings 0
Game 3: April 15 at Los Angeles
Vegas 3
Kings 2
Game 2: April 13 at Vegas
.
Vegas 2 (2OT)
Kings 1
Game 1: April 11 at Vegas.
Vegas 1
Kings 0
The National Hockey League "Miracle" of 2017-2018
Pacific Division Champs of Western Conference
Will Begin Play-Offs Against LA Kings
April 11th
_________________________________
How Do the NHL play-offs work

?

Who Plays Who

?
Here are the rules of the Play-Off Road

:
16 teams will qualify for the Stanley Cup Playoffs.
The format is a set bracket that is largely division-based with wild cards.
The top three teams in each division will make up the first 12 teams in the playoffs.
The remaining four spots will be filled by the next two highest-placed finishers in each conference, based on regular-season record and regardless of division.
It is possible for one division in each conference to send five teams to the postseason while the other sends just three.
In the First Round, the division winner with the best record in each conference will be matched against the wild-card team with the lesser record; the wild card team with the better record will play the other division winner.
The teams finishing second and third in each division will meet in the First Round within the bracket headed by their respective division winners.
First-round winners within each bracket play one another in the Second Round to determine the four participants in the Conference Finals.
Home-ice advantage through the first two rounds goes to the team that placed higher in the regular-season standings.
In the Conference Finals and Stanley Cup Final, home-ice advantage goes to the team that had the better regular-season record -- regardless of the teams' final standing in their respective divisions.
_______________________
Las Vegas' newest celebrity reptile...
...

a giant

Gila monste

r

named Chance, the Golden Knights mascot

...
...who darts in and out of crowds seeking out fist-bumps and high-fives.
He prowls restaurant patios and bar windows for anyone who will lend him a phone to snap a selfie.
He even coaxes smiles from tourists in the opposing team's jerseys with dismayed shrugs, shakes of his oversized head, and even a playful lizard bite.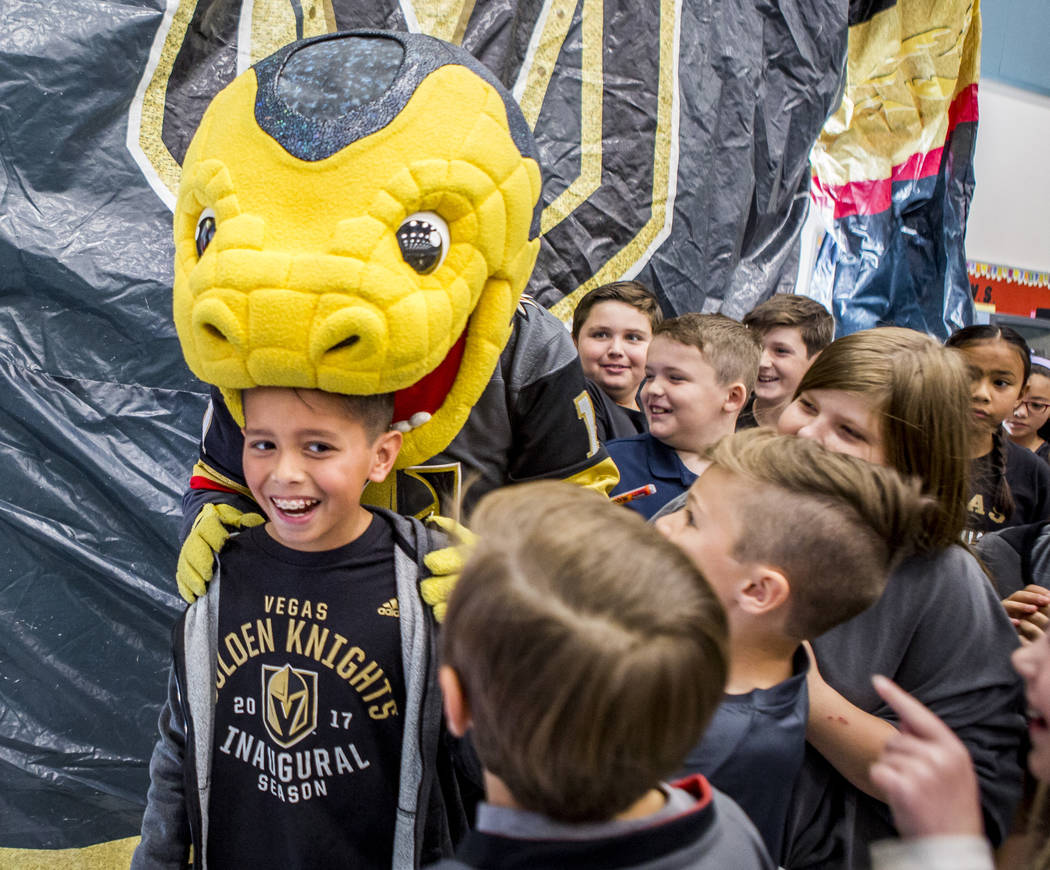 In a city still learning the names and faces of its playoff-bound hockey players, Chance has emerged as the cartoonish face of our beloved new team.
The Man Behind the Mask
When Chance removes his disco ball-patterned head, the human face of

Clint McComb

appears.
That head, if you were wondering, is lighter than one might expect, and a quick examination reveals that McComb's line of sight from within (a thin slit of visibility through Chance's mouth), has a reasonable horizontal range, but is incredibly narrow vertically.
So it's tough to see a puck on the ice, or just about anything below eye level, without a drastic downward nod.
Yet somehow, Chance almost never misses a small child in the crowd who wants to say hello.
"If you can make a kid smile, that's the best part," McComb says when asked about his determination to interact with every child in Golden Knights garb.
And Chance makes plenty of kids — and their parents — smile.
When he spots a youngster in a homemade Chance costume, he recruits him to wave the team flag.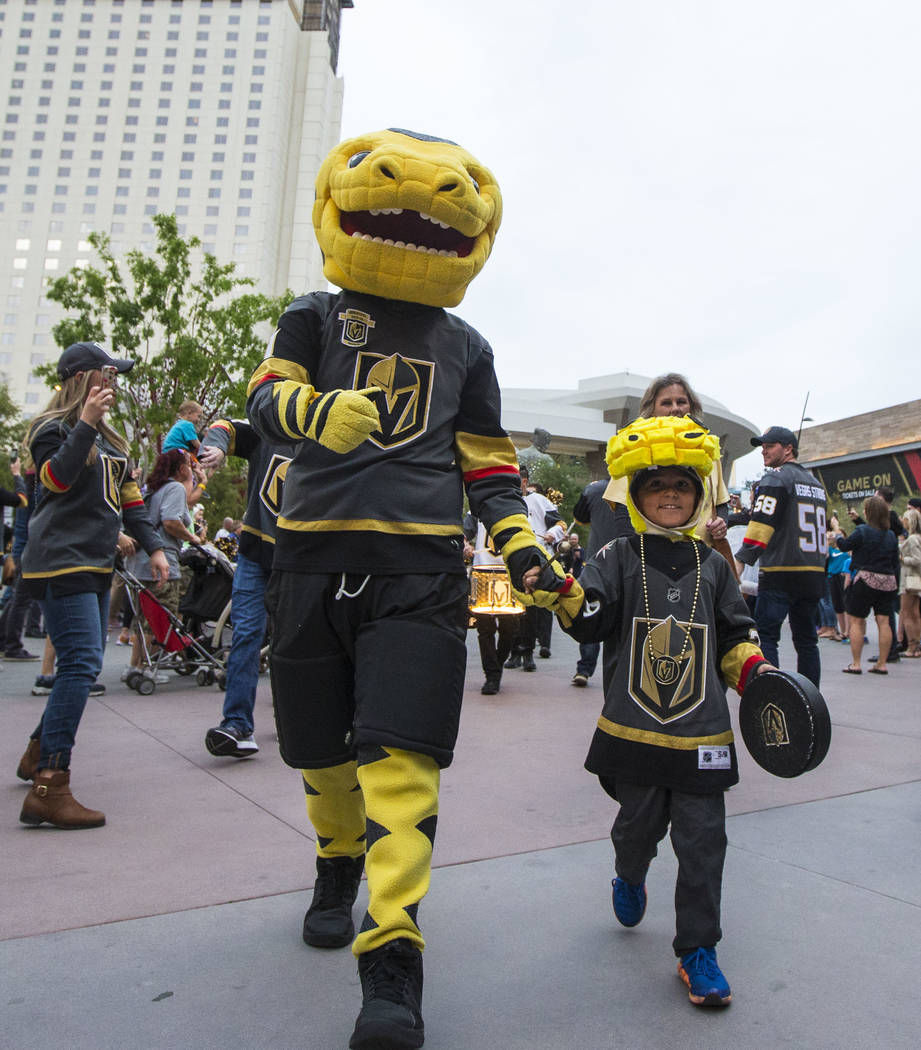 Later, during the game's first period, a parent sitting near the ice hands him an infant, whom Chance poses with and pretends to give away to Ilana.
It's a move that always gets a laugh from the crowd.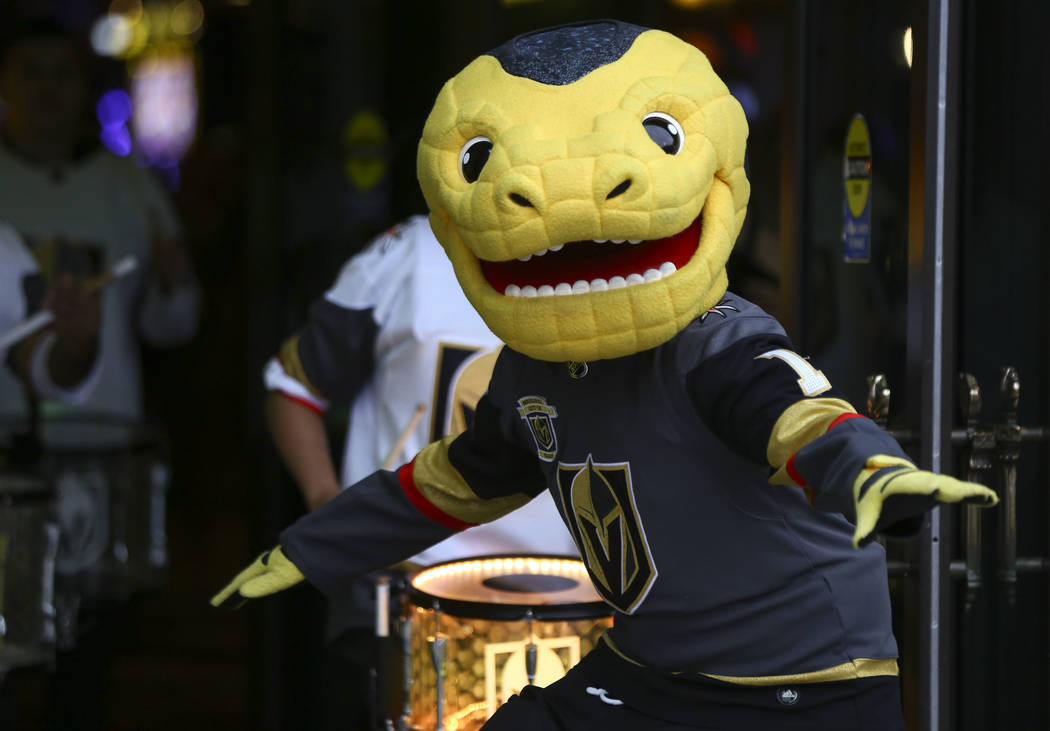 ___________________________
Post Time: 3:34pm

Results

7 Justify 3-1
6 Good Magic 12-1
5 Audible 8-1
___________________________
Preakness Winners
Justify Wins 2nd Jewel of Thoroughbred Racing's Triple Crown


2/5
15/1
6.
25/1
____________________________