MOB MUSEUM HAS NEW EXHIBIT
The Mob Museum's new Underground Prohibition History Exhibit

...
... opened to the public.
Visitors will experience an educational speakeasy and learn about Prohibition-era bootlegging and rum running, while enjoying handcrafted cocktails.
_________________________________
COMEDIENNE ROSEANNE BARR VISITS ORLEANS SHOWROOM
There's an opportunity to see

Roseanne Barr

...
Show is Completely Sold Out
...

at The Orleans on Saturday, May 5 at 8 p.m.

as she's on top again with the return of her timeless sitcom "Roseanne" on ABC.
The show features the complete original cast, new series regulars, and returning guest start at

$45

.
The TV superstar began her career as a stand-up comedienne, turning her experiences as a wife and mother into hilarious comedy routines and ultimately her series, which ran for nine seasons.
Throughout her career, Barr has guest starred on a variety of shows, appeared in the films, and hosted her own talk show "The Roseanne Show."
Barr has authored has three books, including "Roseanne: My Life as a Woman," "My Lives" and "Roseannearchy: Dispatches from the Nut Farm."
________________________________
Grant A Gift Autism Foundation's 9th Annual 5K Race for Hope and Fun Walk

....
...sponsored by Subway will be held on

Saturday, April 28 at 8 a.m. at "The Green" at Town Square with a Health & Family Resource Fair from 7 a.m.–noon

.
April is Autism Awareness Month and more than 8,000 local children and youth in Nevada live with it.
___________________________________
R&B AND NEO SOUL SERIES STARTS UP AT BROOKLYN BOWL
...in partnership with entertainment company Neo Soul Vegas, is starting an ongoing concert series featuring the best Neo soul and R&B talent.
The first performances will be R&B Legends

Dru Hill

on

Friday, June 22 at 7 p.m

. and soulful crooner

Lloyd

on

Saturday, Aug. 18 at 8 p.m

.
Dru Hill

was formed in 1992 by four high school friends and named in honor of their Baltimore neighborhood, Druid Hill Park. The group released their self-titled debut album in 1996.
The single "Tell Me," from the "Eddie" film soundtrack, became a top five R&B hit.
Their most memorable tunes are "Wild Wild West," with Will Smith, "How Deep Is Your Love," "Never Make a Promise," and "In My Bed."
New Orleans-born Lloyd Polite Jr., better known as

Lloyd

, began his solo career in 2003 after the preteen boy band N-Toon disbanded and released his solo debut single "Southside" in 2004.
The single, featuring Ashanti, quickly charted and became a Top 40 hit.
His second album "Street Love" in 2007 featured top-twenty hits "You" and "Get It Shawty."
Some other Lloyd hits include "Bed Rock," "Lay It Down," and "Dedication To My Ex."
_________________________________
SOUTH POINT HOSTS VARIETY OF GIFT SHOWS
Many upcoming events at South Point have gift shows involved.
West Coast Regional Finals Rodeo & Western Gift Expo
Friday and Saturday, May 4-5
Wild Card Reining Challenge and Western Gift Show
Saturdays, May 19 and 26
National Barrel Horse Association Professional's Choice Super Show & Western Gift Show
Thursday-Sunday, May 31-June 3.
All the gift expos are open to the public and free except there's a

$10 charge

for the West Coast Regional Finals Rodeo May 4-5

.
____________________________________
FREMONT STREET HOLDS FREE SUMMER ROCK CONCERTS
The Fremont Street Experience has announced its powerhouse summer series lineup of chart-topping headliners beginning

Friday, May 25

with

Candlebox

and

Cracker

.
The

FREE

concerts offer a diverse range of musical genres for audiences of all ages.
The upcoming lineup includes:
June 30
SiriusXM Presents Summerland Tour 2018 starring Everclear, Marcy Playground and Local H
July 4
Billy Ray Cyrus
July 14
The Cult
Aug. 11
Molly Hatchet
Aug. 25
Halestorm
Sept. 29
RATT and Sebastian Bach.
______________________________
NEW OFFER AT NEON MUSEUM
... is now offering
paired tickets
, which combine a tour of the Boneyard with a museum interpreter, followed by the 30-minute presentation of "Brilliant!" in the outside North Gallery.
Up to 50 guests are transported directly at one time into Las Vegas' history.
________________________________
CANNERY FEATURES FESTIVAL IN APRIL
The 15th Annual

Blues, Brews and Barbeques Festival

...
... will happen on

Saturday, April 28 beginning at 5 p.m

.
The event will highlight a wide selection of local and craft brews and barbeque dishes from some of the best local BBQ restaurants.
Live entertainment will be provided by top local blues bands, including David Gerald Band, Shari Puorto Band, Rum Runners and Izon Eden.
________________________________
KIEFER SUTHERLAND WILL BE SINGING AT RED ROCK RESORT
Show is Completely Sold Out
... an acclaimed actor for more than 30 years, will make his Las Vegas musical debut performing hits from his first country album "Down In A Hole" at

Rocks Lounge inside Red Rock on Saturday, April 28 at 7:30 p.m

., with special guest

Rick Brantley

.
Tickets are

$45

,

$75

and

$99

.
Unknown to many over the course of Sutherland's acting career, he has taken on other vocations with the same kind of dedication and commitment as he has towards acting. The first one around 1992 was that of a cattle rancher for nearly a decade and competitive cowboy roper in the USTRC team roping circuit.
In 2002, Sutherland, with music partner and friend Jude Cole, began a small record label called Ironworks to record local musicians and distribute their music.
In 2009, Sutherland left the label to recharge.
In early 2015, Sutherland played Cole two songs he had written to record as demos for other artists.
The album grew organically until their collaboration resulted in Sutherland's debut album "

Down In A Hole

."
...a preacher's son born and raised in the musical mecca of Macon, Ga., barely out of high school got a publishing contract and moved in Nashville. Since then, his songs have been covered by artists ranging from Meat Loaf to country crooner David Nail, while he's honed his stage chops as a solo performer, opening for diverse acts such as John Hiatt, Zac Brown Band, and Better Than Ezra. Brantley's newest EP is "

Hi-Fi

" and on the rock side.
________________________________
CITY PROVIDES JAZZ MUSIC FOR FREE
The 29th annual "

Jazz in the Park Concert Series

," presented by Clark County Parks and Recreation is a cultural happening, which is

free

including parking to attend at the Clark County Government Center Amphitheater, 500 S. Grand Central Parkway

.
The lineup this year includes:

Ghost-Note

May 12
Bill Frisell, Trio Tony Scherr & Kenny Wollesen

on May 19
The Groove Project featuring Marcus Anderson, Oli Silk and JJ Sansaverino

June 2
Mindi Abair & The Boneshakers

June 16.
Performances start at 6:30 p.m

.
Food and drinks are available on site.
Many folks bringing baskets, blankets, and low-back chairs can start setting up at 5 p.m.
_________________________________
SEAQUEST INTRODUCES ASIAN SMALL-CLAWED OTTER PUPS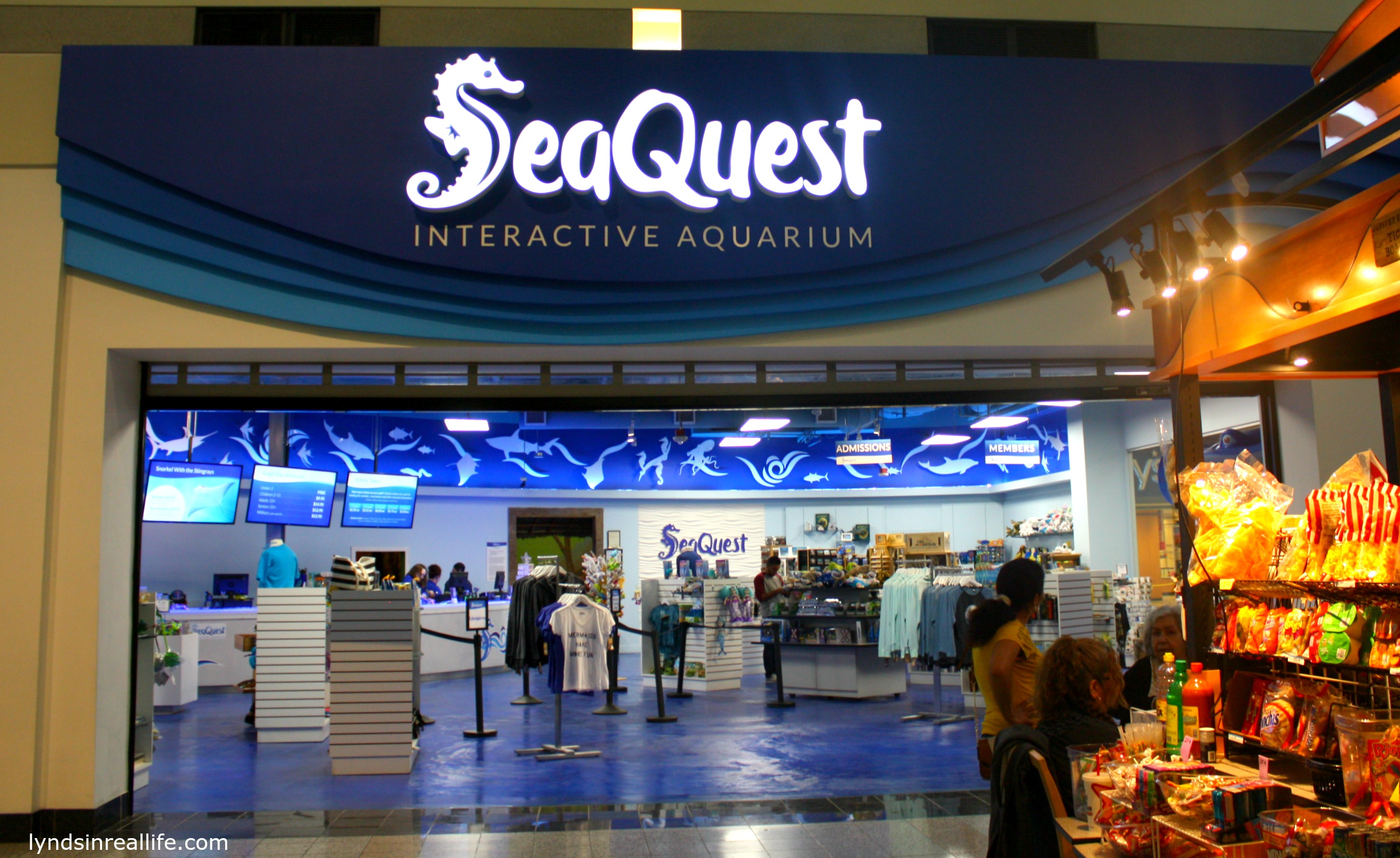 ...an interactive aquarium located inside the Boulevard Mall not far from the Strip, now has two new Asian small-clawed otter pups, which is following the addition of two coatimundi and two capybaras.
These otter pups are the smallest of the 13 otter species, grow approximately three feet long from head to tail, and weighing on average 12 pounds as adults.
They are classified as "vulnerable" because they are likely to become endangered unless threatening circumstances improve.
For a limited time, SeaQuest Interactive Aquarium is offering discounted tickets online starting at

$8.95

.
To purchase a discounted ticket, search Vegas visit SeaQuest online.
________________________________
MINT TAVERN REVISES VINTAGE VEGAS
The MINT Tavern has opened at 332 W. Sahara Ave

., a few doors down from the Golden Steer, which is the oldest operating steakhouse in town, with a classic Las Vegas-lounge atmosphere.
The local-friendly spot offers time-honored libations, a variety of live entertainment and 24-hour gaming.
The establishment has been conceived by nightlife mogul Todd Worz and Jonathan Fine, owner of FINE Entertainment. Both men conceptualized the space based on their mutual appreciation for the roots of Las Vegas, blending classic hospitality with a progressive tavern experience.
The name is inspired by The Mint, which originally opened its doors downtown as a hotel and casino in 1957.
Currently, The MINT Tavern is featuring

free weekly swing dancing lessons on Fridays from 7:30-9 p.m

. and will have a rotation of other entertainment such as a pianist and vocalist, three-piece band, acoustic guitarist, comedy shows and big bands.
____________________________________
COUNTRY STAR BRANTLEY GILBERT WILL VISIT GREEN VALLEY RANCH
... will be returning after several years to Las Vegas for a special appearance at the

Green Valley Ranch Amphitheater with special guest

Lauren Alaina

...
...

on Saturday, June 16 at 8 p.m

.
Country rock artist Gilbert's third studio album in 2014 was "

Just as I Am

" with songs expressing his life.
He doesn't just write songs, he shares the chapters of his life through music and from the heart. He also plays the guitar as an extension of his powerful voice.
Georgia native Alaina appeared on Season 10 of "American Idol."
She followed with her No. 1 debut album, "Wildflower," and then "Road Less Traveled" with a collection of 12 songs penned by the young star including the single, "

Doin' Fine

."
Alaina performed on the 51stAnnual CMA Awards where she was nominated for her first CMA Award - New Artist of the Year.
________________________________
TOTO WILL BRING WORLD TOUR TO SUNSET STATION
... in support of the band's 40th Anniversary will bring "

The 40 Trips Around The Sun

" world tour to the

S

unset Amphitheater at Sunset Station on Friday, Aug. 10

.
Tickets are

$25

(standing room),

$35

,

$45

, and

$55

.
TOTO's new greatest hits package titled "40 Trips Around The Sun" was recently released while the band is currently in the middle of an extensive European tour.
In addition, TOTO announced the release of their definitive box set "All In" via Legacy Recordings (a division of Sony Music).
With more than 40 years together, TOTO remains one of the top selling touring and recording acts in the world, as well as one of the few 70's bands to endure changing trends and styles.
As individuals, the band members can be heard on an astonishing 5,000 albums.
__________________________________
Smith Center Announces 2018-2019 Broadway Musicals Series
(
August 7-12, 2018

)
Andrew Lloyd Webber delivers 14 new songs to augment the tunes featured in the 2003 movie hit about how a wannabe rocker turned substitute teacher transforms his class into a guitar-shredding, bass-slapping band.
Get ready to conga with this jukebox musical, which follows Emilio and Gloria Estafan from Cuba to the US, tracing their quest for success on the pop charts....and...their determination to return there after an auto accident almose wrecked their future.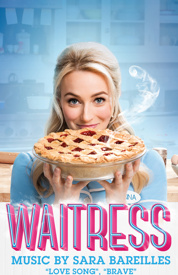 Adrienne Shelly's 2007 indi hit inspires this musical adaptation, featuring a score by singer/songwriter, Sara Bareilles, about a pucky small-town waitress (and expert pie maker) who dreams her way out of a loveless marriage.
Disney's six time Tony winner, powered by an Elton John score and director Julie Taymor's imaginative staging, returns with its tale of lion prince Simba discovering his true identity — and power.
A lonely, depressed high-school student inadvertently becomes a social media sensation in this six-time Tony winner featuring ascore from "La La Land" Oscar winners Benj Pasek and Justin Paul.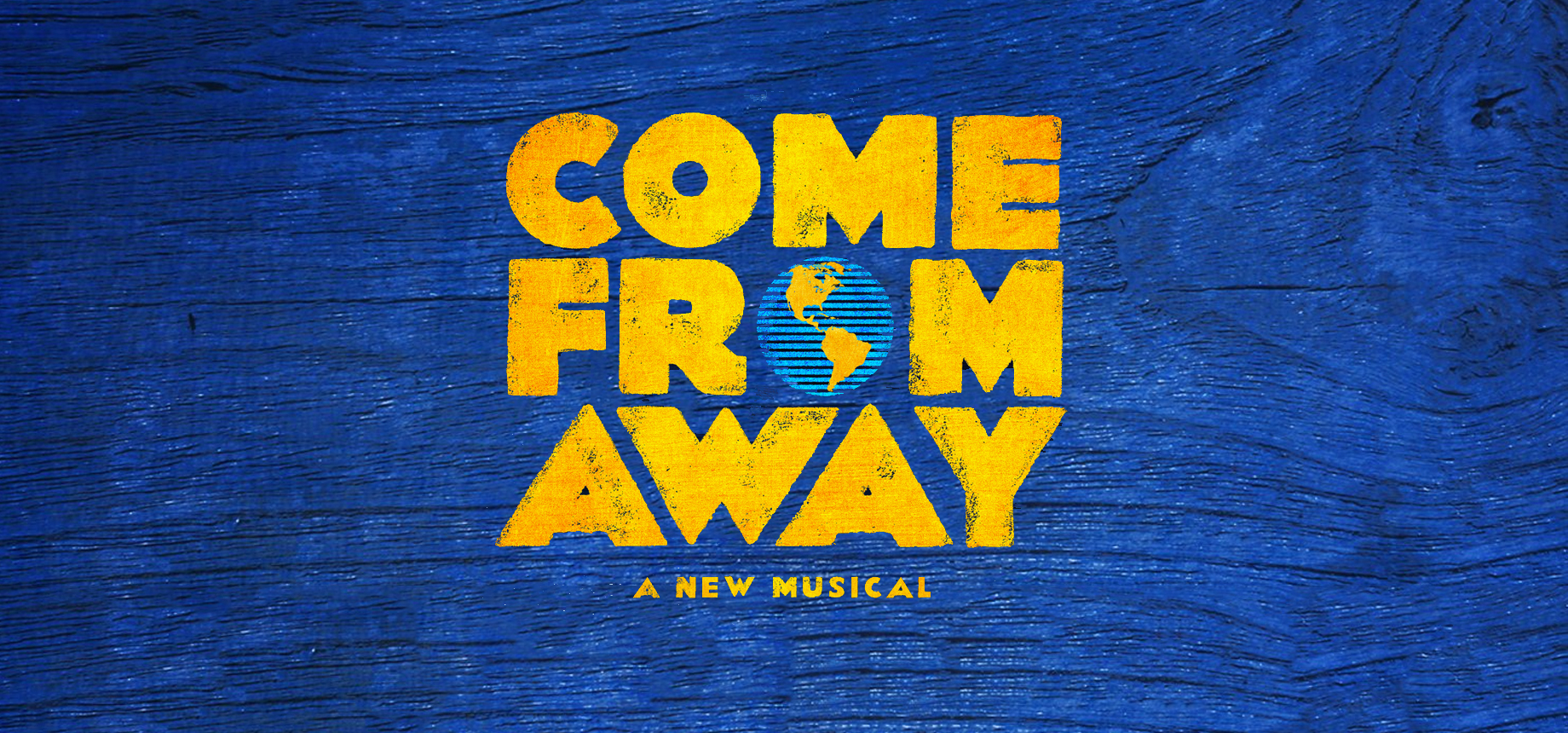 Set during the week following the Sept. 11 attacks, this fact-based musical portrays the efforts of the residents of Gander, Newfoundland, to welcome, house and feed almost 7,000 stranded passengers whose planes were diverted there following the Sept. 11 attacks.
Betty Buckley (a Tony winner for "Cats") takes over the starring role of sassy matchmaker Dolly Gallagher Levi, belting such classic Jerry Herman tunes as "Before the Parade Passes By," in the national tour of the Tony-winning Broadway revival.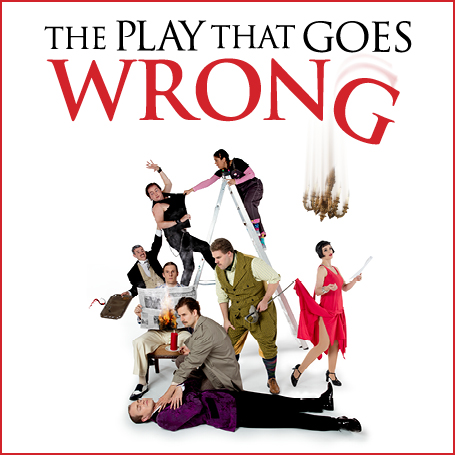 Described as the illegitimate Broadway baby of Sherlock Holmes and Monty Python, this madcap murder mystery recounts the disastrous production of a 1920s stage thriller, missed cues, forgotten lines, collapsing sets and all. )
Tony-winning director Bartlett Sher and team ("The King and I") work their magic on Jerry Bock and Sheldon Harnick's Broadway classic about the travails of Jewish milkman Tevye, his family and his neighbors in an early 20th-century Russian shtetl named Anatevka.
Roald Dahl's beloved tale inspires a stage adaptation of the beloved 1971 movie "Willy Wonka and the Chocolate Factory," with a new score augmenting such favorites as "Pure Imagination" and "The Candy Man."
Current Broadway Las Vegas season subscribers may renew for the 2018-19 season now at
...or by telephone

(702)749-2847

or at the box office at 361 Symphony Park Ave.
Sales for new subscriptions will be announced this spring.
___________________________
HOT FLASH - 'MENOPAUSE' MARKS 13 YEARS IN LAS VEGAS
"

Menopause The Musical

"...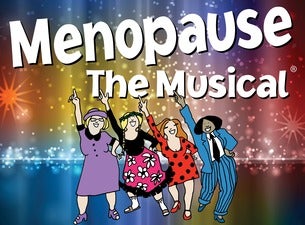 ...the longest-running scripted musical in Las Vegas,

celebrated 13 years in town with the last three at Harrah's

.
The show takes audiences on a journey of four women at a lingerie sale who have nothing in common but the infamous "

change of life

" with notable trademarks as memory loss, hot flashes, night sweats, too little or too much sex, etc.
Performances are

Monday through Saturday at 7:30 p.m., with 4 p.m. matinees on Saturday and Monday

.
______________________________
NEVADA CASINO MEMORABILIA ON DISPLAY AT STATE MUSEUM
The Museum of Gaming History

...
...

exhibit debuted in the main entry hallway at the

Nevada State Museum in the Springs Preserve

.
The exhibit is comprised of three large sized display cases filled with Nevada casino ashtrays, matchbooks and playing cards.
The exhibit will run through September 2018 and may be extended

.
A second exhibit phase is already planned showcasing items from the five casinos featured in the 1960 "Oceans 11" movie

:
Flamingo

,

Riviera

,

Sahara

,

Desert Inn

and

Sands

.
Mini-museums are now also located at the El Cortez, Plaza, Neon Museum and Mob Museum.
The Museum of Gaming History will participate in the

Nevada Museum Showcase on March 21

, which brings together 20 different museums from across the state.
______________________________
MOB MUSEUM REVEALS MAJOR FIRST-FLOOR RENOVATION!
The Mob Museum

downtown has debuted its major first-floor renovation, which includes a brand-new exhibition space called

Organized Crime Today

, focusing on the modernization and evolution of organized crime in the present day.
Also new are two experiential spaces:
Use of Force Training Experience

and

Crime Lab

, which present methods employed by law enforcement to apprehend and prosecute criminals and their organizations.
These new exhibits and experiences represent the first phase of the Museum's largest capital improvement project since opening on Feb. 14, 2012.
The Organized Crime Today Exhibition

, which is included in the general admission price, features artifacts, graphics and a large, interactive, 17-foot-wide Global Networks touchscreen wall, bringing the story of organized crime into the present day. In addition to covering present-day rackets,
Organized Crime Today explores active crime groups such as outlaw motorcycle gangs, Yakuza, Mexican cartels, Eastern European mafias and MS-13—and the international array of law enforcement agencies that seek to eradicate them. Exhibits and corresponding digital content on the Museum's website will be regularly updated to reflect the latest global organized crime developments.
The price for admission to the Use of Force Training Experience, which places guests in the shoes of law enforcement officers, is

$12 in addition to regular admission

.
Admission to the Crime Lab, which is a hands-on, interactive exploration of five different forensic science topics, is

$7 plus regular admission

.
An All-Access Pass, combining general admission and both experiences, is

$41.95

, with special reduced pricing for Nevada residents, law enforcement, military, teachers, seniors and students

.
_____________________________
RAIDERS' PREVIEW CENTER OPENS IN TOWN SQUARE
The Raiders' won't even be playing in Las Vegas for a couple years but now the team's past, present and future is housed under one roof for all to see.
The Raider Preview Center

, which is like a mini-museum with memorabilia including championship rings and trophies, opened in Town Square this month.
The Raider Image, the team's official store, has retail outlets at Town Square and at Galleria at Sunset in Henderson.
________________________________
WRECK ROOM OPENS DESTRUCTION EXPERIENCE
A new rage room destruction experience opened in Las Vegas called

Wreck Room

offering guests a 30-minute "smashing good time" in a controlled hassle-free environment.
Wreck Room has four separate rooms available for gatherings of one to six participants.
Items to be pulverized are provided along with full suit, face mask, gloves and bootie protection and a wrecking weapon.
Participants must be 18 years or older, provide identification, wear closed toe shoes, and sign a waiver.
Operating hours are

daily from 2 to 10 p.m

.
Standard packages start from:

$35

single packages

;

$75

double packages

; and

group of six

$165

.
Custom Wreck sessions are available.
Wreck Room is in Chinatown at

4090 Schiff Drive

.
______________________________
'
BRILLIANT!' EXPERIENCE IS NEW AT THE NEON MUSEUM
The Neon Museum unveiled "

Brilliant!

" audiovisual immersion experience using technology advances to re-electrify 40 monumental examples of the museum's vintage signs.
The 30-minute experience is open to the public nightly except Tuesday with shows at 6, 7, 8 and 9 p.m

.
Guests are escorted to the newly opened Neon Museum North Gallery, which is an open-air outdoor theater with famous signs all around. After gathering in the first walkway inside, folks are escorted around the corner to where the light show takes place.
Not knowing what to expect, it was indeed a pleasant surprise to first-hand experience the show's superb visual and sound execution created by noted artist Craig Winslow.
The standing audience is transported directly into the history of Las Vegas through sight and 3D sound

.
Static signs come to life, splashed with iconic Las Vegas images and accompanied by the soundtrack of some of the greatest musical performers in history with a Vegas-connection such as

Liberace

,

Elvis

and members of

The Rat Pack

.
After the show, visitors have about 10 minutes to take photos of the signs and to view them up close.
Note that shows times may change in summer months.
Tickets are sold separately for "

Brilliant!

"
Tickets are

$23

, and

$15

locals, seniors, students, and military

.
Museum members have free access.
_____________________________
FORMER 'VOICE' CONTESTANT JOINS TUSCANY'S ENTERTAINMENT LINEUP
...a contestant on season six of the hit series "The Voice,"

has joined the weekly entertainment lineup at Tuscany becoming a regular performer at Piazza Lounge on Thursdays at 7:30 p.m

.
He joins regulars including

Kenny Davidsen

,

Kelly Clinton

and

Michael Grimm

.
Maloney is an accomplished singer, songwriter and producer. At age 21, he self-produced and engineered his first album before joining the band "Indulge" in 2005.
Maloney spent 10 years touring the band before breaking off as a solo artist and songwriter and auditioning for "The Voice" in 2014.
With a four-chair turn, Maloney chose Team Blake and made it to the team's top five.
He has shared the stage with big names including Tim McGraw, Coldplay, Ed Sheeran, Rascal Flatts and others.
________________________________
NEVADA STATE FOSSILS RETURNED FROM CALIFORNIA
More than 20,000 Ice Age Fossils with some dating back 190,000 years, which were excavated from Las Vegas' own Tule Springs Fossil Beds National Monument and surrounding areas in Nevada, have been stored in California museums for the past 20 years.
The artifacts came back to Nevada and to the

Las Vegas Natural History Museum

.
The Las Vegas Natural History Museum will house these excavated materials to be used for research and learning purposes as well as to be included in exhibits.
_______________________________
BUILDING BOOM CONTINUES WITH AREA 15!
While traditional shopping malls are struggling, a new 126,000-square-foot retail/entertainment venture called

AREA 15

is on the horizon aligning with the current cultural shift into new dimensions of experience.
A new entertainment and retail complex will come to life in mid-2019 with a concept of a wholly re-imagined world weaving immersive experiences, themed events, art installations, restaurants, bars, and nightlife together.
AREA 15 is a development project led by a joint venture between real estate development firm Fisher Brothers and creative agency Beneville Studios, both of New York.
Meow Wolf, a multimedia-production company based in Santa Fe, N.M., has signed on as the anchor tenant.
Game of Thrones author and Santa Fe resident George RR Martin is one of Meow Wolf's biggest investors.
The business creates immersive, interactive experiences that transport audiences of all ages into fantastic realms of story and exploration.
Meow Wolf's first permanent exhibition, House of Eternal Return, in Santa Fe has welcomed nearly a million visitors its first two years.
Complementing the retail and event space and tying elements together will be the interconnected 30,000-square-foot "Spine," an immersive bizarre and promenade destination as well as a canvas for artists to showcase their work.
One example is Las Vegas-based sculptor Henry Chang who has found a permanent home in AREA 15 for "The Flux Capacitor," one of his cars originally built for the Burning Man festival.
AREA 15 will be located on vacant land at the southwest corner of Sirius Avenue and Rancho Drive near Palace Station

.
A sales and marketing center is open at 3230 W. Desert Inn Road, Suite 180, for leasing and sales inquiries
___________________________
THE DOWNTOWN GRAND AND TENAYA CREEK BREWERY PARTNER
The Downtown Grand has created the city's first "

Bed & Brewski

"

hotel room package

, which offers private tours of the nearby

Tenaya Creek Brewery

.
Guests who book the experiential package will be greeted with a six-pack of their chosen brewski upon check-in, as well as a ticket to privately tour Tenaya Creek Brewery.
The tour will include a five-beer sampler and

25% off

additional food and beverage at the Tenaya Creek bar plus

25% off

all Tenaya Creek beers at Downtown Grand's

Freedom Beat

,

Triple George Grill

, and

Citrus Grand Pool Deck

during their stay.
___________________________
CLINT HOLMES AND EARL TURNER TEAM UP AT WESTGATE
A new show opened at

Westgate

featuring celebrated Las Vegas entertainers

Clint Holmes

and

Earl Turner

taking the stage together in
"SOUNDTRACK: Your Songs. Our Stories. The Show."
This collaboration will highlight the chemistry and camaraderie between two powerful performers.
These two entertainers have often shared each other's stages as headliners and for more than two decades, lent their voices to each other's award-winning shows.
Turner and Holmes will combine their amazing energy, voices, humor and life experiences to bring new life to the music that makes up the soundtracks of our lives.
With them will be a live eight-piece band under the musical direction of

Christian Tamburr

, a three-time Down Beat Magazine Music Award winner.
Holmes is a consummate entertainer, performer and recording artist scoring a No. 1 hit in 1972 with "

Playground in My Mind

."
His latest album "

Rendezvous

" was nominated for two Grammy Awards in 2018.
Thirty-year veteran

Turner

is a multi-talented singer, songwriter, musician, dancer and actor.
He was inducted in the New Orleans Music Hall of Fame.
Performances will be

Thursday through Sunday at 7 p.m. in the International Westgate Theater at Westgate

.
Tickets are

$48

,

$58

,

$78

and

$98

.
_______________________________
'THE VOICE: NEON DREAMS' WILL BE A LAS VEGAS PRODUCTION
A cast of past contestants will be the headliners in "

The Voice: Neon Dreams

" when it opens in Las Vegas on June 4, 2018 at

The Voice Theater

located at 4455 Paradise Road.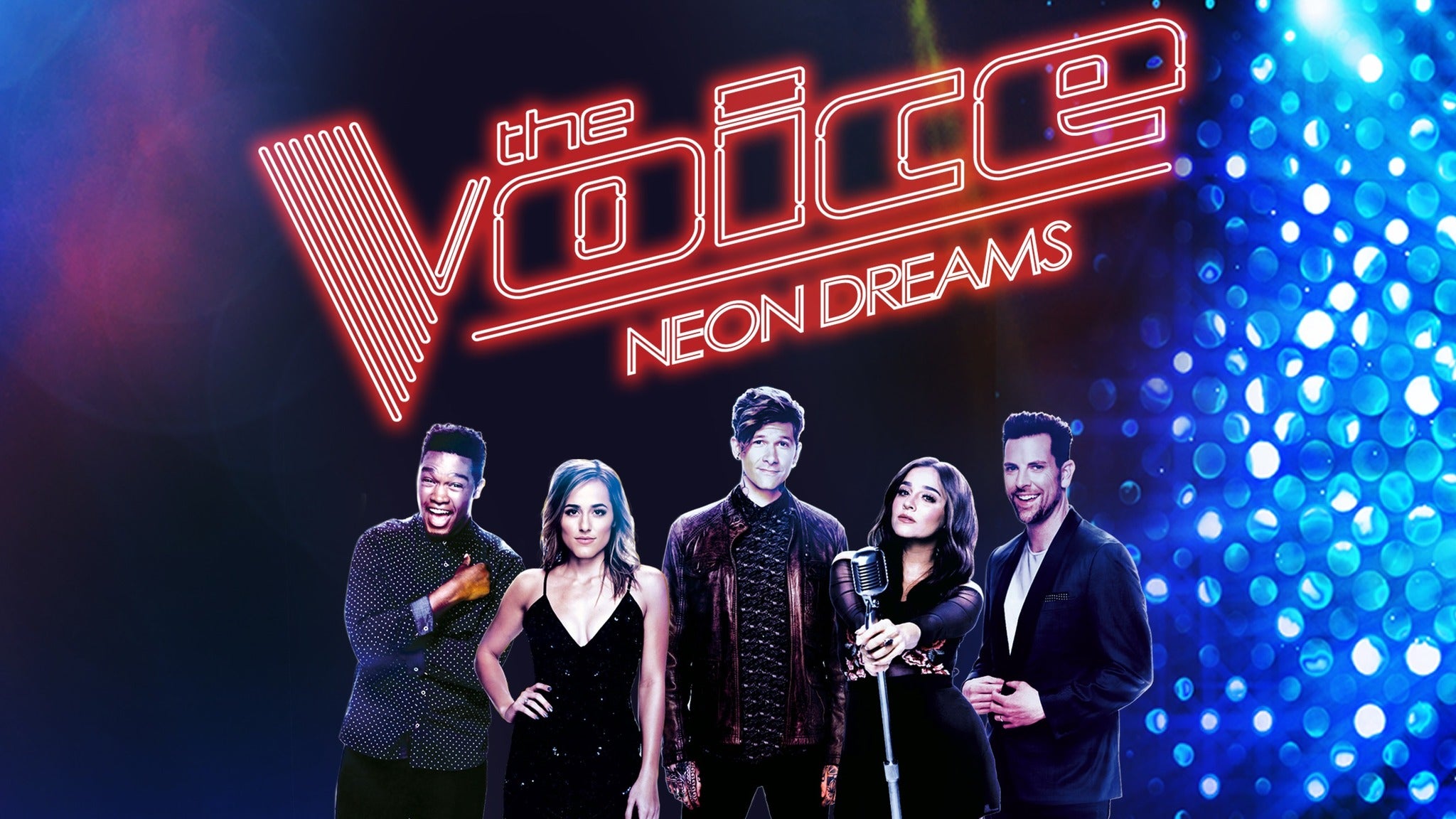 The innovative concert experience will be the continuation of the musical journey for some of the show's hottest contestants, bringing fans up-close to their favorite performers and right into the world of "The Voice," allowing them, through an interactive pre-show experience, to take the first steps on their very own "Voice" journey.
The show's all-star cast of vocalists will be led by season 10 winner

Alisan Porter

and feature

Chris Mann

(season two),

Mary Sarah

(season 10),

Matthew Schuler

(season five), and

Matt McAndrew

(season seven).
They will be joined by future winners of "The Voice" and backed by a versatile band led by

Michael Sanchez

(season 11) that collectively plays more than 50 instruments.
"

The Voice: Neon Dreams

" will be performed

Sunday through Wednesday at 8 p.m. with 7 p.m. and 9:30 p.m. shows Friday and Saturday in a custom built, state of the art venue

.
Tickets will start at

$42

.
___________________________

'THE COCKTAIL CABARET' LIVENS UP CLEOPATRA'S BARGE
"

The Cocktail Cabaret

"...
... a new live 70-minute musical show, is the first ticketed residency at the 140-seat

Cleopatra's Barge at Caesars Palace

since Matt Goss closed his show in September 2016.
It is also the first show on the Strip created and produced by musical team

Keith Thompson

("Jersey Boys," "Idaho! The Comedy-Musical" and "The Composers Showcase" at The Smith Center) and pianist

Philip Fortenberry

with multiple Broadway credits and who was also the Liberace hand/body double in HBO's "Behind the Candelabra."
It's quite thrilling and invigorating to be sitting so close to four mesmerizing performers who move all over the tiny intimate room singing solos, duets and as a foursome re-imaging modern standards backed by a four-piece band led by Fortenberry.
The two ladies, Broadway veteran

Niki Scalera

and

Maren Wade

, make continuous costume changes, which pleasantly augment each song.
The animated onstage host is another Broadway veteran

Eric Jordan Young

, who many may remember from "Vegas! The Show."
Youthful multilingual classical/pop cross-over vocalist

Daniel Emmet

, who has commanded stages such as The Staples Center in Los Angeles and

Palais Todesco

in Vienna, is like Pavarotti.
There are many wonderful reasons to see this show and his voice alone is one.
The show is performed during the 5 p.m. cocktail hour Wednesday through Saturday

.
__________________________
THE TWILIGHT ZONE BY MONSTER MINI GOLF IS OPEN AT BALLY'S
The indoor monster themed glow in the dark 18-hole miniature golf course is

open now at Bally's and called The Twilight Zone by Monster Mini Golf

.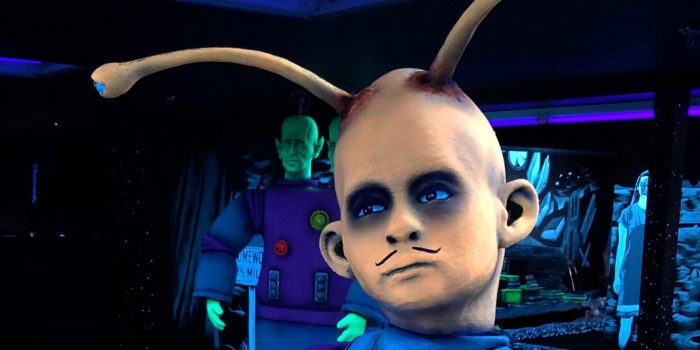 Patrons can play the course with custom and animated props at every turn.
The venue also offers arcade games, four lanes of candle pin bowling, a DJ to keep spirits uplifted, a small gift shop area, and a private event room.
Pricing is

$11.95

and

$9.95

for locals

.
The other glow in the dark themed miniature golf course is KISS by Monster Mini Golf at the Rio.
______________________________
"

Masters of Illusion

" ....
...the hit CW television series
and America's largest touring magic show,

debuted a live stage show at 7:0pm in the Jubilee Theater at Bally's

.
____________________________________________________
Television personality, actor and designer
Carson Kressley
,

best known "Queer Eye for the Straight Guy," recently took in his former co-star Jai Rodriguez's comedy "

Sex Tips for Straight Women from a Gay Man

" at Paris.
The show was a surprise smash-hit in New York City, before making its Las Vegas debut with reality TV star Kendra Wilkinson and Rodriguez earlier this year.
_______________________________
Every Tuesday through May 2018
6:00pm to 9:00pm


Roxy's
Sam's Town Hotel & Gambling Hall
___________________________
4:00pm to 7:00pm


____________________________
Roxy's
Sam's Town Hotel & Gambling Hall
5111 Boulder Hwy.
Las Vegas
___________________________
BARENAKED LADIES' 2018 TOUR WILL VISIT RED ROCK RESORT
... will make a "

Last Summer on Earth 2018 Tour

" stop at the

Red Rock Resort

with special guests Better Than Ezra and KT Tunstall at the

Sandbar Poolside Stage on Saturday, June 16 at 6:30 p.m

.
Tickets are

$56

with fans receiving a download of BNL's new 15th studio album "Fake Nudes," which is available on Vanguard Records.
___________________________
MICHAEL GRIMM JOINS TUSCANY'S ENTERTAINMENT LINE-UP
... winner of "America's Got Talent" season five, has joined the weekly entertainment lineup at

T

uscany performing every Tuesday night starting at 7:30 p.m. in the Piazza Lounge

.
Grimm has toured with Stevie Nicks, Heart and Bill Medley of the Righteous Brothers in addition to opening for BB King, Doobie Brothers and Little River Band.
____________________________



The Las Vegas Connection Live Radio/stage Show

...
...taking place
every Thursday from 3:30-5 p.m. in the Grandview Lounge at South Point is
free and open to the public
with new guests being interviewed each week.
Audience members have a chance to ask questions and to win prizes.
____________________________
THE BURLESQUE HALL OF FAME
The Burlesque Hall of Fame

...
... located at 1027 S. Main Street is open Tuesday through Saturday selling merchandise from 10 a.m.-6 p.m

.
The actual grand opening featuring the museum's displays of classic costumes, set pieces, posters and other memorabilia is expected to happen next year.
_____________________________
LAS VEGAS LIGHTS FOOTBALL CLUB UNVEILS TEAM LOGO
The Las Vegas Lights Football Club (FC) unveiled its logo...

...with elements inspired by hundreds of fan submissions and team colors – blue, yellow and pink.
The result is a logo capturing the essence of the city that Lights FC will represent when it begins play in the United Soccer League (USL) in February 2018.
Season tickets start at

$200

, with each full season ticket purchased receiving a free Lights FC jersey.
___________________________
RTC BIKE SHARE DOWNTOWN CELEBRATES FIRST BIRTHDAY
The Regional Transportation Commission of Southern Nevada (RTC) launched

RTC Bike Share

last year and is celebrating its first birthday.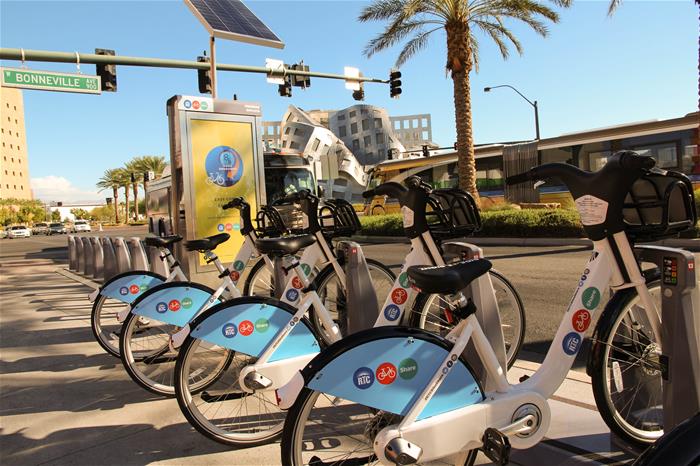 There are 21 stations and 180 bikes located throughout downtown Las Vegas

.
RTC Bike Share sold more than 9,000 passes in its inaugural year with riders completing more than 18,000 rides.
The Southern Nevada Health District (SNHD) took notice of the healthy benefits and last month partnered with the RTC for a
one-year sponsorship to brand 10 RTC Bike Share bikes.
To celebrate Bike Share's first birthday, a special gold bike has been introduced.
The RTC offers clues to its location on its social media accounts encouraging Bike Share users to find the gold bike.
Users who post a photo of themselves riding the gold bike with the hashtags

#RTCBikeShare #VegasGoesGold

will be entered to win prizes.
Also,

riders can purchase a 30-day Bike Share pass for $1 through Dec. 31 on the RTC Bike Share website for the first month when selecting the auto-renew option and using promo code

:

BDAY1

at check out to receive the first month's discount.
All subsequent months will be charged the regular

$20

per month.
_____________________________
EXCALIBUR LAUNCHES 'ULTIMATE 4-D EXPERIENCE' ATTRACTION
Excalibur added the "

Ultimate 4-D Experience

" to its Fun Dungeon entertainment portfolio.

The 72-seat special effects theater is created by SimEx-Iwerks Entertainment, the market leader in cinematic attractions specializing in 4-D Theaters.


The Ultimate 4-D Experience will open with three 15-minute film shows created in partnership with Warner Bros. Consumer Products.


The initial lineup putting guests in the middle of the action will include: San Andreas; Journey 2; The Mysterious Island; and The LEGO Movie, a custom-made animated film taking place in the world of The LEGO Movie.


The Ultimate 4-D Experience will be open daily from 10 a.m. - 10 p.m

.
Shows will run every 20 minutes, with each experience playing once an hour.


Guests can see

one show for

$9.99

,

two shows for

$12.99

, or

three shows for

$14.99

.
__________________________
VEGAS ACES VOLLEYBALL CLUB UNVEILS FIRST TRAINING CENTRE
Vegas Aces Training Centre...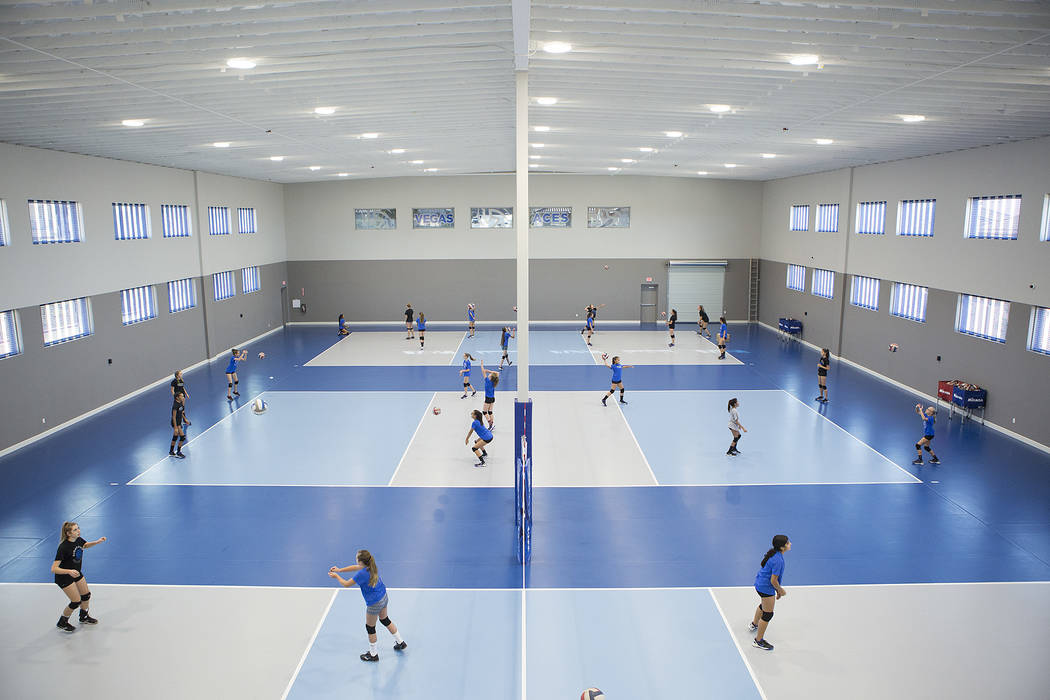 ...which recently opened, is Southern Nevada's first dedicated volleyball facility and the first-of-its-kind facility in the region.
It is the new home of the

Vegas Aces Volleyball Club

...
... which despite lacking a dedicated training facility until now has nonetheless amassed impressive accolades and rankings.
Located in Henderson, the new two-story facility began construction in October 2016.


It features 28-foot-high ceilings with three courts on the first floor, dedicated viewing areas for guests from the second floor balcony and office space.


The court features the same padded faux wood floors used at the Beijing Olympics.
___________________________

'BRUNCH TO BROADWAY' IS NEW EXPERIENCE AT RED ROCK RESORT
"

Brunch to Broadway

," which is a 50-minute journey through the history of Broadway with live renditions of some prevalent and celebrated hits, debuted at

Red Rock Resort

.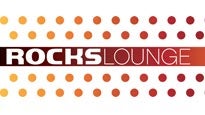 The show is performed by a six-person, Broadway-caliber cast and live five-piece band at

noon and 2 p.m. on alternating Sundays in the Rocks Lounge

.
Tickets for the show are

$20

and the brunch/show ticket combo, which includes a ticket to the Feast Brunch Buffet, is $32.
__________________________
ZAK BAGANS WILL OPEN HAUNTED MUSEUM
...who hosts the Travel Channel's "

Ghost Adventures

" series and with his team investigate the paranormal,

opened his Haunted Museum

, where otherworldly aficionados can see his extensive collection of macabre, bizarre and haunted objects and artifacts.
Museum visitors will explore his collection via

hour-long guided tours through a 30-room, 11,000-square-foot mansion built in 1938 in the historic downtown Las Vegas district

.
____________________________
...has been named

No. 20 on TripAdvisor's list of the Top 25 U.S. Museums in its 2017 Traveler's Choice Awards

.
It is the only Nevada museum to appear on the list.


The museum has been open five years and this is the secod year in a row it has made the list.
_____________________________
EVIL DEAD THE MUSICAL
REOPENING AT BALLY'S
The ghoulish "

Evil Dead The Musical

" cult production...
...reopened at the
Windows Showroom in Bally's
.
______________________________
HARD ROCK CAFÉ GUITAR SIGN RETIRES TO NEON MUSEUM
Hard Rock Cafe's 80-foot-tall neon Gibson guitar sign

...

... displayed at the corner of Paradise and Harmon for 27 years is moving to the Neon Museum and will be displayed in January with other historic decommissioned landmarks.


The café closed last New Year's Eve.
FREMONT STREET EXPERIENCE OPENS ZOMBIE ATTRACTION
The new zombie-themed walk-through attraction "

Fear the Walking Dead Survival

," inspired by AMC's hit TV series, "Fear the Walking Dead™,"

opened downtown at the Fremont Street Experience

.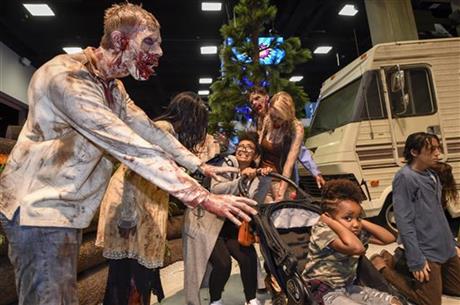 The multi-sensory experience is a combination of motion rides, mazes, and interactive video games transporting visitors into a zombie apocalyptic world.
Hours of operation are daily Sunday–Thursday 1 p.m.–1 a.m. and weekends until 2 a.m

.
The collaborative project is by the Fremont Street Experience, AMC and Triotech, a Canadian company known for producing technologically advanced, interactive award-winning attractions.
__________________________
...

hosts a car show every Saturday morning with 200-plus cars gathering from 7-10 a.m. at 9500 S Eastern Ave.

in front of Twin Peaks.
It's
free
to attend and proceeds benefit Rotary Club of Las Vegas.
___________________________
"MAGIC MIKE LIVE LAS VEGAS" SALE
Following a highly successful first quarter in Las Vegas, tickets for 2018 performances of "

Magic Mike Live Las Vegas

" through April are now on sale.
Currently performances are

Wednesdays through Sundays at 8:00pm and 10:30pm

.
The prices start at

$49

, with

weekend prices starting at

$55

.
_____________________________
HARD ROCK MEMORABILIA CASE REMEMBERS CHESTER BENNINGTON
Chester Bennington

, the American singer and songwriter best known as the front man for the platinum-selling hard rock band Linkin Park...

... is being remembered at the Hard Rock Hotel & Casino with a special memorabilia case.



He recently passed away in his home near Los Angeles at age 41.


The case includes a Ve'cel by Chester Bennington shirt, which belonged to the singer and was gifted to Hard Rock from Bennington and the band.


The shirt was noted as "stage worn."


Bennington's last performance at The Joint inside Hard Rock was in January of 2014.


Linkin Park also rocked The Joint two nights, back-to-back in March 2008 and August 2011.


He was also the lead singer for Dead by Sunrise and fronted Stone Temple Pilots from 2013 to 2015.
_______________________
DOWNTOWN OFFERS FREE LOOP SHUTTLE SERVICE
The city of Las Vegas started

a free six-month pilot shuttle service program

, dubbed

the Downtown Loop

, running daily and stopping at seven downtown spots: Bonneville Transit Center; The Arts District; Pawn Plaza; Fremont East Entertainment District; Mob Museum; Fremont Street Experience; and Las Vegas North Premium Outlets.
The Loop runs 11:30 a.m. to 8:30 p.m. Monday through Thursday, 3 p.m. to midnight, Friday and Saturday, and 10 a.m. to 7 p.m. on Sunday

.
_______________________________
COMEDY-MAGICIAN ADAM LONDON INTRODUCES "PRESTO MAGIC" TICKET
After almost five years headlining at the D downtown, whimsical magician Adam London will now teach magic tricks to audience members opting for a new ticketing option…

Presto Magic

.
This deal allows magic-lovers the opportunity to arrive at the theatre an hour early to learn up to three beginner-level tricks and to participate in a Q&A with London.
Presto Magic tickets are

$49.95++

and include a rubber duck, a commemorative photo and first seating at "Adam London's Laughternoon" show.
____________________________
BALLY'S WILL INTEGRATE MINI-GOLF AND BOWLING INTO RESORT MIX
The operator of the Rio mini-golf course, which is themed for the Kiss rock band, will open a second Las Vegas location at Bally's with a different theme to-be-determined.
Opening this fall in the property's lower level with retail shops, the project will include the 10,000-square-foot mini-golf, arcade and bowling attraction.
The Monster Mini Golf operator has 30 18-hole miniature golf courses nationwide and has plans for a third location in the Las Vegas area.
_____________________________
TOM DEVLIN'S MONSTER MUSEUM OPENS IN BOULDER CITY
You can now visit

Boulder City

to see

Tom Devlin's Monster Museum

...
... at

1310 Nevada Highway

.
Devlin is a professional makeup and special effects artist who wants to preserve the art form and feature information and artwork on practical effects artists like John Chambers, who created the prosthetics for the original "Planet of the Apes" movies.
Some of the displays include Devlin's original artwork, highlighting television shows and films including "

Teenage Mutant Ninja Turtles

," "

Creature of the Black Lagoon

," "

Planet of the Apes

,"

"Army of Darkness

," "

Poultrygeist

," "

The Walking Dead

," "

Child's Play

," and "

Puppet Master

."
____________________________
New Las Vegas Entertainment Venues
A little information about

Mark Shunock

, founder and creator of the

Mondays Dark program

, and his new venue

The Space

.
A native of Sault Ste. Marie, Ontario Canada, Shunock spent almost 10 years in New York City performing on America's premiere stages and has even earned himself a Helen Hayes Nomination for Best Supporting Actor for his role as "Timon" in Disney's "The Lion King."
Mark recently starred in the Broadway hit

"

Rock of Ages

"

originally at The Venetian in Las Vegas

, but can now be seen nightly as the emcee in "

Magic Mike Live

" at

The Hard Rock Hotel and Casino

.
Instead of settling within Las Vegas, performing, and living the good life, Shunock had the desire to change the theatrical landscape of Las Vegas and in November 2013, created Mondays Dark.
Twice a month, Shunock gathers an eclectic cast of guests including stars from Hollywood, The Strip, musical acts, and celebrity chefs for mingling, entertainment, and a lot of laughs, with the goal of raising $10,000 in 90 minutes.
Since its launch,

Mondays Dark

has collaborated with over 40 local charities

including

Opportunity Village

,

Nevada SPCA

,

Orion Cancer Foundation

,

Keep Memory Alive, AFAN Aid for Aids of Nevada

, and

Habitat for Humanity

to name a few and

has raised over $400,000

, one event and ticket at a time.
It was Shunock's other goal to provide the community with a sizzling mix of entertainment, music, and comedy to benefit local charities.
Shunock took his theatrical concept even further in 2017 with the opening of

The Space

,

Vegas' new community-driven, charity-based arts complex

.

It is set to be the haven of all arts and artists in Las Vegas and designed to accommodate a wide variety of events including the award-winning Mondays Dark, plays, musicals, intimate concerts, readings, workshops of all kinds, ancillary fundraising events, parties, and photo shoots.
The new arts complex features a 3,000-sq. ft. raw performance space, a black box theater, two rehearsal studios, podcast/recording studio, and a vintage piano bar and lounge.
For additional information on Mondays Dark, including updates on The Space, programming and charitable events, please visit:
Mondays Dark is a 501(c)3 organization, located at:
3460 Cavaretta Ct., La Vegas
(702) 903-1070
_____________________________
RETIRED PALACE STATION SIGNS MOVE TO NEON MUSEUM
Palace Station Hotel & Casino, Station Casinos' first casino, is currently undergoing a property-wide modernization and eliminating its well-established, 30-plus year train theme.
As part of that effort, several signs are being retired to the Neon Museum

.
Retired Palace Station signs, which adorned the exterior of the property beginning in 1983, were officially unveiled in the museum's new Boulevard Gallery exhibit and event space.
Signage includes the train, which is approximately 8 feet wide by 17 feet tall and weighing 1,800 pounds, and the Palace Station letters, which measured approximately 50 feet in total length.
______________________________
MACHINE GUN HELICOPTERS IS NEW ADVENTURE TOUR
... offers the only experience over the Nevada desert and privately owned 71-acre shooting range where civilians can shoot a fixed M249 (SAW) belt fed machine gun from a Eurocopter AS350 B2 A-Star helicopter, specially modified for aerial shooting.
With guidance from MGH's Helicopter Range Masters, guests can have this adrenalin rush with
the
Door Gunner
package for

$689

.
Spectator packages allow friends to watch from afar.
Participants undergo a comprehensive briefing and rehearsal of the shoot prior to getting in the helicopter in MGH simulator.
Guests then engage in various static targets on the mountainside while looking down an EO Tech scope with a holographic reticle, which repositions itself based on the viewpoint of the shooter's eye.
____________________________
THE MOB MUSEUM'S NEW DISPLAY IS 'MOB AT THE MOVIES
Now on display at
The Mob Museum
is a new exhibit "

Mob at the Movies

," which explores how organized crime has been portrayed in popular culture.
One artifact with an interesting local connection is a 1952 poster from the film "

The Captive City

" featuring John Forsythe and Joan Camden.
Senator Estes Kefauver, who held one of the 1950s U.S. Senate hearings into organized crime in the Museum's courtroom, provided the epilogue to the film, which was filmed entirely in Reno.
Other artifacts on display include "

The Godfather

"

memorabilia; screen-worn suit from the television show "

The Sopranos

;" and posters from mob movies, movie lobby cards and more.
_________________________
NEON MUSEUM'S RED BARN SIGN ON DISPLAY AT FASHION SHOW
A new partnership will now have restored historic signs from the Neon Museum's collection displayed for the first time on the Las Vegas Strip.


First on display is the

Red Barn neon sign

...
...
on the Fashion Show's newly renovated Plaza
on a platform near Neiman Marcus

.
After several months, the Red Barn sign will be replaced with a different restored sign from the Neon Museum's collection.
The Red Barn

opened in the late 1950s as an antique store at 1317 Tropicana Avenue and was converted into a bar in the early 1960s.
By 1969, it had evolved into one of the first openly gay bars in Las Vegas featuring drag shows, such as "

RB Follies

." The bar closed in March 1988.
_________________________
WATCH "MYSTERE" REHEARSALS AND RECEIVE SHOW DISCOUNT
The new schedule for visitors to witness open cast rehearsals of Cirque du Soleil's "Mystère" at Treasure Island is Mondays from 4-4:30 p.m.
Attendees also
receive an exclusive offer
, tickets starting at

$49.50

by
presenting a special voucher
at the box office.
Casa De Shenandoah

, Wayne Newton's home, introduced new kid-friendly animal adventure tours lasting close to two hours and highlighting Arabian horses, the exotic animal exhibit featuring Penguin Island, Monkey Manor, Wallaby World and more.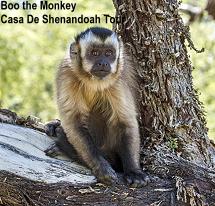 _____________________________
MOB MUSEUM'S PROHIBITION DISPLAY WILL HAVE DISTILLERY-SPEAKEASY
Part of The Mob Museum's improvement project downtown will be a comprehensive Prohibition Era history experience with a

working distillery and speakeasy

.
The new immersive exhibits with multimedia displays, objects and artifacts

will debut in 2018

and occupy the museum's basement level.
Prohibition famously shut down thousands of breweries and distilleries across America, but it didn't eliminate the public's desire for alcohol. Instead brewing and distilling of booze became the purview of organized crime syndicates.

In the museum's speakeasy, guests will encounter exhibits documenting the culture of the 1920s while enjoying the ambiance of a fully operational tavern.
_________________________
The Neon Museum just updated its pricing schedule and

night tours are $26 for regular admission

.
The Neon Museum/The Mob Museum ticket combination is now

$32 for daytime

and

$39 for nighttime

- online sales and in lobby purchase only.
Last week in preparation for its expansion, the Neon Museum demolished the L.A. Street Market building, which was adjacent to the La Concha visitor's center and museum store.


The expanded space will house 30 more signs, which have been in storage, including those from the Las Vegas Club, Spearmint Rhino, Longhorn Casino, Sahara Saloon, Opera House Saloon and Riviera.


Once construction on the 0.27-acre parcel is completed later this year, the new outdoor exhibit area and events center will host a variety of private events and public programs.
__________________________
THE MOB MUSEUM PLANS IMPROVEMENT PROJECT
The Mob Museum

downtown...

...has announced plans to make substantial capital improvements.
This improvement project is expected to be completed in the first quarter of 2018 and while construction is underway the museum will remain open.


Renovations will affect the museum's basement level, which currently houses administrative offices, as well as the first level.


Improvements will encompass additional exhibits, interactive venues and a brand-new integrated retail and food service experience developed with the museum's long-term partner Event Network.


Listed on the Nevada and National Register of Historic Places, the museum has assembled experts including Robert Chattel of Chattel, Inc., Historic Preservation Consultants, who served on the museum's original development team.

Together, the project team will honor the historic nature of the building and ensure the project abides by local, state and federal historic preservation requirements.


A sample of the new exhibits and experiences includes:

Organized Crime Today

;

The Crime Lab

;

Firearms Training Simulator

; and

Expanded Retail and Dining

.
________________________
Be transported back to the era of Las Vegas as a burgeoning railroad town at the new

Boomtown 1905

exhibits.
Walk through historic re-creations of the original train depot, Arizona Club, Majestic Theatre, First State Bank, Lincoln Hotel and a mercantile.
Encounter interpretive, interactive exhibits and period décor to learn about life in 1905 - 1920 Las Vegas.
Take the Preserve's trackless train to tour an original restored cottage, built by the railroad in 1910, and visit early businesses as you explore the faces and the places of Las Vegas' past.
9:00 am - 5:00 pm


A Natural Beauty in Your Own Backyard
Have you ever visited Red Rock Canyon?
If you haven't, or if you're new to the community, or if you have a guest in town and looking for something "different" to experience, it's a "

must see

" for any one.
Red Rock Canyon offers a scenic drive, miles of hiking and mountain biking trails, rock climbing, horseback riding, road biking, picnic areas and nature observing opportunities.
Here's a peak at what you can expect if you visit this magnificent aspect of Las Vegas !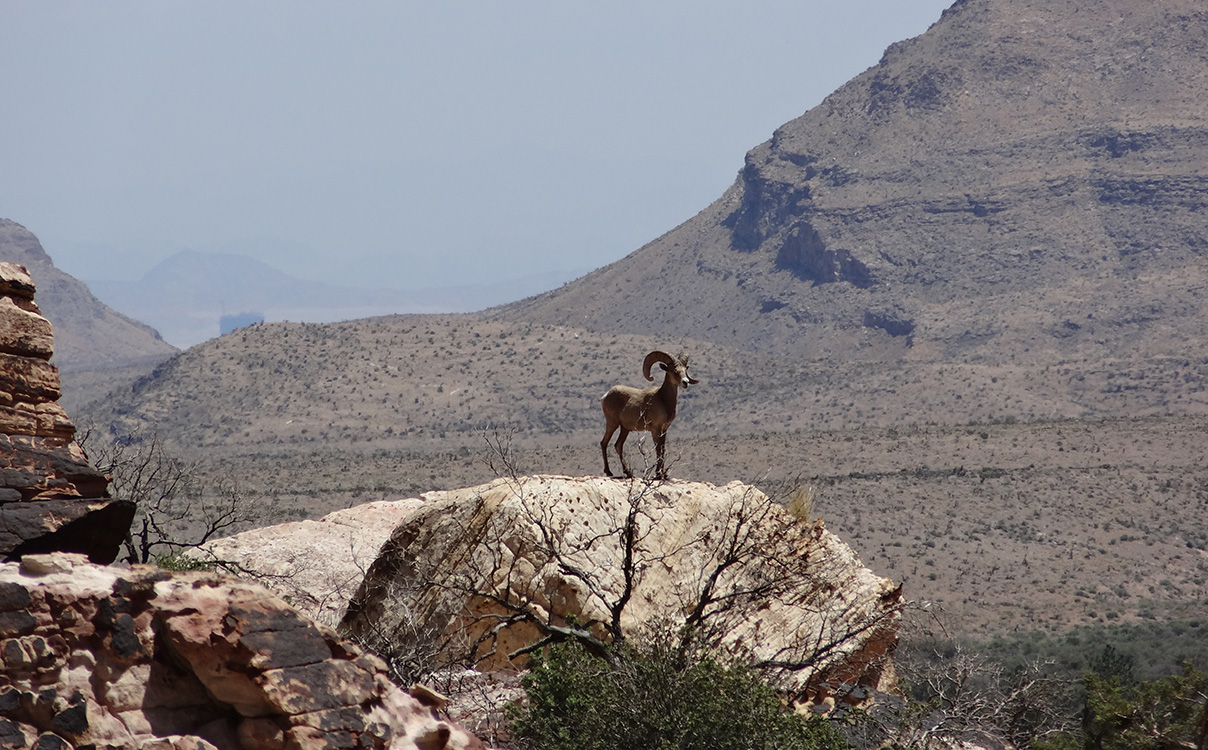 For full information including hours of operation.....
_____________________________
NEWEST LAS VEGAS DANCE STUDIO
There was much excitement at the grand opening of the new

Dance With Me

dance studio at Tivoli Village

.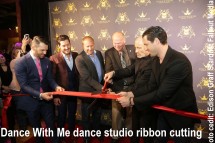 The big reason was three of "

Dancing with the Stars

" famous professionals

Maksim and Valentin Chmerkovskiy

and

Tony Dovolani

were prominently in attendance.
The three men are dance studio business partners with eight more Dance With Me studios located in New Jersey, New York, Connecticut and Texas. Brothers Maks' and Val's father, Sasha Chmerkovskiy, and other studio partners, cut the ribbon with Las Vegas City Councilman Bob Beers.


Dance With Me is a dance experience with all types of dance lessons, group classes, showcases and competitions in a classy environment.
______________________________
LAS VEGAS GAINS SECOND NASCAR CUP SERIES RACE!
It's been years in the making but at last the Las Vegas Motor Speedway (LVMS) will hold a second Monster Energy NASCAR Cup Series race beginning in the fall of 2018.


In addition the LVMS will become the first facility on the NASCAR schedule to host two annual event weekends with all three national touring series - the Camping World Truck Series, Xfinity Series and Monster Energy Cup Series.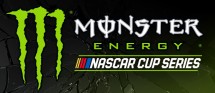 Next year, Speedway Motorsports (NYSE: TRK) will realign the September Monster Energy NASCAR Cup Series and NASCAR Camping World Truck Series races from New Hampshire Motor Speedway and the September NASCAR Xfinity Series race from Kentucky Speedway to create the two triple-header weekends in Las Vegas.
____________________________
GRANT WILL ALLOW NEON MUSEUM TO GROW
A $425,000 grant from the city of Las Vegas is going to allow the Neon Museum...



...to purchase .27 acres of land adjacent to the existing Neon Boneyard and La Concha visitor center and to expand.


With a collection of more than 500 neon signs and many in storage, the extended area will become an open-air exhibit displaying another 30 signs and events space designed by SH Architecture.


Some historic signs, which will go on display, will include the

Las Vegas Club

,

Spearmint Rhino

,

Longhorn Casino

,

Sahara Saloon

,

Opera House Saloon

and

Riviera

.
_______________________

MOB MUSEUM EARNS AMERICAN ALLIANCE OF MUSEUMS ACCREDITATION


The American Alliance of Museums (AAM), which has existed since 1906, has awarded the

Mob Museum

downtown accreditation, which is the highest national recognition afforded U.S. museums.

Of the nation's estimated 35,000 museums, just over 1,000 are currently accredited by the AAM.


This distinction means the museum meets National Standards and Best Practices for U.S. museums and delivers high-quality exhibitions and educational materials.


The Mob Museum is one of only five AAM-accredited museums in Nevada.
__________________________
2017-2018 Broadway Musical Series

Become a Season Subscriber

:
______________________________
BIG ELVIS IS NEXT LAS VEGAS WALK OF STARS RECIPIENT
Pete Vallee

,

who stars as Big Elvis at Harrah's

, will be the recipient of a star on the Las Vegas Walk of Stars with a ceremony.
He's performed more than 7,000 times on the Strip with his classic impersonator show.


His show has Elvis' hits plus other tunes spanning six decades, and interaction with the audience.


Big Elvis' show is

free

with performances

Monday, Wednesday and Friday at 2, 3:30 and 5 p.m

.
___________________________
AXE THROWING COMES TO VEGAS

... is Las Vegas' first and only axe throwing facility located at

3525

E. Post Rd., Suite #110

.
The new facility has 23 indoor axe throwing lanes, where customers can practice or learn to throw from the trainers. There will be more information on this facility in the future.


Hours are daily

10 a.m.-2 a.m

.
One-hour rates are $25 for adults

and $20 for ages 17 and younger;

two-hour rates are $40 for adults

, $25 for children ages 7 to 12, and $32 for youths 13-17.
___________________________

FREEDOM BEAT STARTS THE GIBSON BISCUITS AND JAM SESSIONS


...

at the Downtown Grand

is introducing their newest music and food program The Gibson Biscuits and Jam Sessions. The open-stage/mic night takes place

every Monday night from 10 p.m.–1 a.m

.
Sign-ups are first come, first served at Freedom Beat and performance time will vary based on number of acts and musicians.


Gibson will be hosting and providing the instruments so local and touring musicians can plug-in and play or shred with their own instrument of choice.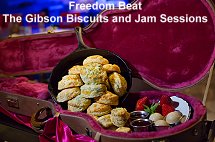 Chef Scott Commings

, the Season 12 winner of "Hell's Kitchen," has created a special menu with house-made biscuits including; Chicken and Biscuit, Biscuits & Gravy, Smothered Pot Roast Biscuit, and the Assortment of Biscuits & Jam.
Each dish is

$10

and there's a variety of drink specials including

$1 draft beers

.
______________________________
STONEY'S HIGHLIGHTS RISING COUNTRY STARS ON FRIDAYS
Stoney's Rockin'
Country

...

... located close to the Strip in Town Square features up-and-coming country music stars on Friday nights.
_________________________
FIRST NEVADA CYCLEBAR NOW OPEN IN HENDERSON
CycleBar

, the only Premium Indoor Cycling franchise in the United States, opened its first Nevada location

at The District in Green Valley at 2280 Paseo Verde Pkwy #160

, offering a high energy workout in a concert-like atmosphere.
CycleBar Henderson

is one of 100 CycleBar studios to open in 2017.
The multi-sensory tiered CycleTheatre features 50 custom bikes, LED lighting, wide-screen graphics, and advanced audio technology with a DJ booth.
CycleBar offers amenities provided at every visit including a complimentary water bottle, towels, and cycling shoes.
Leading up to the opening, CycleBar Henderson will offer 10 days of free rides.
Registration is required.
____________________________
GAMEWORKS DEBUTS XD DARK RIDE EXPERIENCE
GameWorks

located

next to the movie theater AMC 18 at Town Square

has debuted a multi-sensory adventure ride.
The

XD Dark Ride

takes participants on an adrenaline-charged interactive journey complete with real-time 3D graphics, motion, lights and sound.
Each player uses a "light gun" attached to each seat to obtain high scores in various adventures including Alien Asteroid, Forbidden Mine, Zombies, Gigamon and Pirates.
This is TRIOTECH's first XD Dark Ride interactive theater in Las Vegas.
The ride accommodates up to eight riders at a time and costs

$7.00

.
XD Dark Ride received an award from the International Association of Amusement Parks and Attractions (IAAPA) for "Best New Product" in the category of Family Entertainment Centers.
____________________________
Do We Have Any Fishermen (women)

We're new to the community and looking for Sun City Anthem residents who may have a boat and willing to go fishing on Lake Mead or the Colorado River.


There isn't a recognized fishing club which works through the Anthem Center and were trying to locate avid fishermen who need good company to enjoy the outdoors.


Even though it's winter, the fishing is still going strong on the lake.


We'd be willing to share the expenses for anyone who wants to take us out occasionally.


Both of us are natives of southern California and fishing on the Pacific. Randy lived over a decade in Ketchikan, Alaska, and is an expert angler.
If anyone is interested please contact us.


Thanks,
randycooper1014@gmail.com
CITY OF LAS VEGAS UNVEILS NEW LOGO AND BRAND
For the first time since 1979, the city of Las Vegas has a new logo.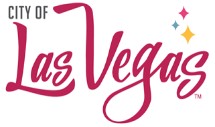 It will be used throughout the city of Las Vegas on all new signs, work wear, vehicles, online and digital media as well as in all collateral and promotional materials to market the city.


The new logo does not replace the existing official city seal but as items are replaced they will reflect the new look designed by Victoria Hart, president and creative director of Pink Kitty Creative, after an extensive vetted logo search and challenge.
___________________________
A Smith & Wesson .38-caliber revolver with a distinctive pearl grip once owned by mob boss Al Capone

...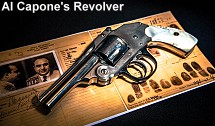 ... is on loan and on display at

The Mob Museum

downtown.
The revolver was shipped from the factory in 1925 and sold by Wolf & Klar Co. of Fort Worth, Texas.


It was confiscated in an arrest of Capone while he lived in Miami in 1928.


After changing hands several times, the gun was finally seized and forfeited to the IRS in 2004.
__________________________________
NEON MUSEUM ADDS SELF-GUIDED TOUR
... is now offering a brand-new tour option

allowing visitors to get up-close-and-personal with part of its iconic neon sign collection at their leisure Monday through Friday from 10 a.m. until 1:30 p.m

.
The new, self-guided tour option is in the museum's North Gallery, which is home to 60 historic signs.


Tickets are

$10

as an add-on to the Neon Boneyard tour

or

$19

as a standalone tour

.
The following two tours depart on the hour and half-hour:


Neon Boneyard Guided Day Tours are 10 a.m.-4 p.m

.
Boneyard Guided Night Tours 6:30-9 p.m

.
For information, call

(702)387-6366

.
__________________________
Las Vegas Review Journal
Salutes Dennis Bono Show
On August 8, 2016, John Przybys of the Las Vegas Journal published the following article in the Neon Section of the Las Vegas Review Journal.
We are prohibited from printing it, but what we can do is bring it to you by simply clicking on this link:
I have been a friend of

Dennis Bono

and his wife, the former Lt. Governor of Nevada,

Lorraine Hunt Bono

, for years...
... and after each Thursday show, Dennis and I always find spend time together to talk about "the world" while "

popping a few

".
The Dennis Bono Show is performed each Thursday at 2:00pm
, and is one of the highlights of each week for many who enjoy what Dennis refers to as "

The Great American Songbook

".
You'll see valley show headliners and local entertainers each week.
So...join us...it sure beats the boredom of a Sun CIty Anthem Board meeting where somewhere between 30-50 people attend.
It's

FREE

, and there's
also
a "
no play requirement
"
senior slot tournament
that South Point provides from 10:00am to 4:00pm on each Thursday.
Make a day of it...slots, tables, lunch or dinner, and Dennis Bono...
...a fun afternoon at little to no cost...just for us seniors who

LIKE PEOPLE

and came
here for the entertainment...
....not association politics !
Anthem Opinions also publishes the show's guest list each week prior to each show.
All you need do is go to our "Information Page" entitled "

Dennis Bono Show Weekly Guest List

" or click on this link" for the latest !
Anthem Opinions Administration
______________________________
For you old pinball lovers, did you know we have the "

Pinball Hall of Fame

" right here in Las Vegas?
Ever Get the Urge for to Play an Old Pinball Machine ?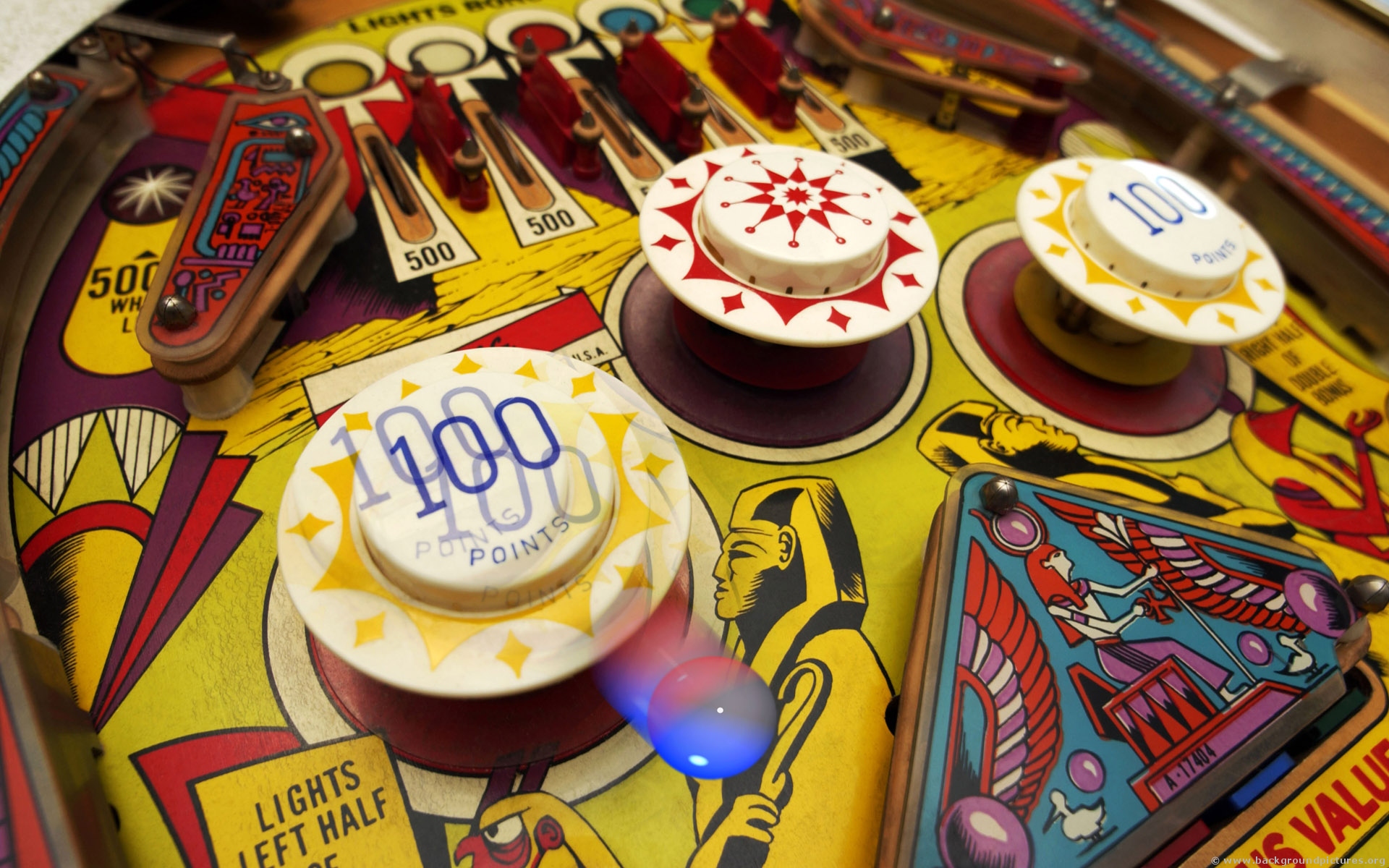 Remember how you used to play those wonderful old pinball machines years ago...hour and after hour, day after day...until of course, "technology" allowed you to PLAY computerized versions of them on your I-Phone?
Want to show your grandkids what it was like "

in the old days

" next time they visit

?
Then get in the car and take a ride over the next time you're looking to do something different...and...fun !
The "Pinball Hall of Fame" is NOT A MUSEUM.
It's a huge pinball complex where you can find many of the old favorites you once loved....and...play them at "old time" prices....from

.25

to .

75

a game.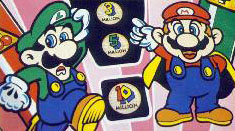 They're all there to enjoy.
Here's a walk through tour to see ALL of the games available.
They even sell popcorn, candy and soda...most for only a quarter as well !
...and they have change machines to get all the quarters you need.
The "Pinball Hall of Fame" is located at

1610 E. Tropicana Blvd

.
(on the north side of Tropicana Blvd. between Maryland Pkwy and Spencer Ave.)
Hours are 11:00am to 7:00pm Sunday through Thursday, and from 11:00am to MIDNIGHT on Saturdays and Sunday

.
Check out the "Pinball Hall of Fame"...have some fun...and become a..
So...
...if you're a game player....
STOP IRRITATING OTHERS

at

restaurants

,

shows

, and even

while driving a car

...with those "adult play toys" called I-Phones...
... and check out the real thing at the "

Pinball Hall of Fame

"
You'll enjoy yourself more than you think !
____________________________
HIGH ROLLER OBSERVATION WHEEL BEGINS OFFERING YOGA SESSIONS
The High Roller at The LINQ Promenade began offering yoga sessions on the world's tallest observation wheel. The experience includes a one-hour yoga session, which is two rotations, with an instructor from Silent Savasana and welcomes up to six guests per cabin.
Wearing a headset guests will be guided through the experience listening to the instructor and music.
Guests can bring their own mat or borrow a mat that's been provided by lululemon athletica™ at Fashion Show Mall.
They'll also receive a High Roller branded water bottle.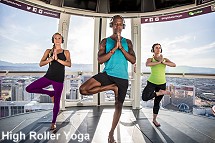 Guests must book at least 24 hours in advance with up to four people required

.
Sessions will be available daily from 11:30 a.m. to 5 p.m.

for

$75

.
A premium sunset option Monday through Wednesday

is

$85

.
Private one-on-one yoga sessions

are $250

or

$300 for a couple.
_____________________________
by
Got an invitation to attend a new show at
Bally's
on the
Las Vegas Strip
last week.
The entertainer was not new to me, nor was he new to the Strip. It was from my friend of more than 45 years,
Mr. Wayne Newton
and the show is
, "

Up Close and Personal

."
What has brought this legendary entertainer back to a Las Vegas stage?
After all at 74 Newton has had it all. I can tell you only what I think—he loves the stage, people, and he needs that feeling only an audience's applause can deliver (like one of his personal icons,
Al Jolson
did).
Wayne has owned the Strip for more years than even he wants to remember, having started his
Las Vegas
career at the
Fremont Hotel, downtown
, when he was a teenager, with his brother Jerry, and moving to the
Flamingo Hotel
for his first Strip appearance in the mid-sixties.
Jerry & Wayne Newton
I have to tell you also, that this is not one of those 2 ½ hour shows he used to do at the
Frontier
Hotel,
or the
Howard Hughes
hotels on the Strip, nor is it like his late shows at the old
Hilton Hotel.
But it is the "
Midnight Idol,"
doing what he always has done: "delivering a great show to his audience."
Wayne Newton

with

Neal McCoy
This particular performance had a special guest,
Neal McCoy
, a well-known country singer who joined with Newton when he did
USO tours
for the troops overseas.
T
he premise of the show is simple:
...talk about his career of more than 60 years, show film clips of the many celebrities he has met over that span of time, tell how important certain people were to his climb up the ladder to success, and sing a couple of songs.
There are important clips of him with
Jackie Gleason

,

Dean Martin
, and an interesting story on how
Bobby Darin
and he became friends, and what Darin did to give him the song
, "

Danke Schoen

.
"
Bobby Darin

&

Wayne Newton
There was a special clip that was rather important to this writer, and that is how Wayne and
Robert Goulet
would tease each other on stage during a performance.
In the good "Old" days headliners did two-shows a night, six-nights a week. And to break up the tedium, various entertainers would sneak on the others stage and do something crazy behind the stars back, without the star knowing it.
It was a crazy, wonderful world during those times. But, you can get a bit closer to it when you attend Newton's new show.
There are so many stories that time just flew by, and before you knew it he was singing his closing song.
He's the complete entertainer he's always been.
You can't see a better show on the Strip, believe me!
_____________________________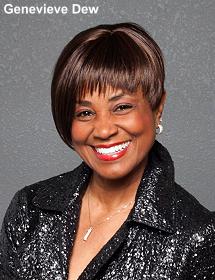 https://www.youtube.com/watch?v=XAO11D8yFf8
https://www.youtube.com/watch?v=KfZr8atJ1Bg
Genevieve Dew

performs on

Wednesday nights from 8-11 p.m

. at

Trattoria Reggiano's outdoor experience at Downtown Summerlin

.
____________________________
Variety Toast of the Town Show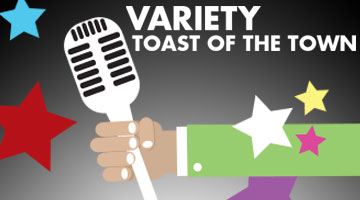 Sam's Town Hotel & Gambling Hall
__________________________________
LIBERACE GARAGE OPENS AT THE HOLLYWOOD CARS MUSEUM
The new

Liberace Garage museum

opened to the public last week at

The Hollywood Cars Museum located at 5115 Dean Martin Drive

.
The Liberace Foundation for the Performing and Creative Arts unveiled legendary automobiles from his stage acts.
The new experience features vehicles such as the

1961 Rolls Royce Phantom V limousine

, which was used for his acts at the Las Vegas Hilton and shown in the award-winning HBO movie, "Behind the Candelabra."

The idea for the Liberace Garage grew out of the success of an exhibit of the entertainer's famous costumes and cars at The Cosmopolitan of Las Vegas in 2014.
Due to overwhelming public demand, the expected six-week run of "Too Much of a Good Thing Is Wonderful" was held over for nine months.
Liberace is the only person recognized by the Library of Congress as being a cultural influence on Las Vegas, a city he came to define.
The new 5,000-square-foot space also includes event space.
Hollywood Cars Museum is open seven days per week from 10 a.m. to 5 p.m

.
______________________________
WAYNE NEWTON'S RANCH OPENS AS A TOURIST ATTRACTION
After a couple years of legal battles, Wayne Newton's 52-acre Casa de Shenandoah estate is now open to the public at Sunset and Pecos for

tours starting at 9 a.m. with prices starting at

$35

.
Visitors start the tour at a visitor's center and then shuttle across the street to the ranch to see the crooner's memorabilia, jet, cars, house, gift shop and animals including Arabian horses, the capuchin monkey and penguins.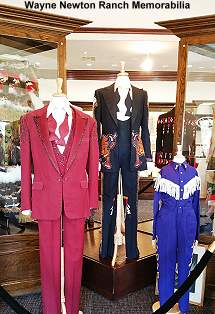 Newton moved to Las Vegas in 1959 and purchased the first five acres of the estate in 1966.


The first house built between 1966 and 1968 was the one where Newton, his parents and his brother lived.


Newton purchased additional adjoining acreage and then built the mansion that was completed in and in 1976.
__________________________
REE KÀ OPEN HOUSE!
Cirque du Soleil is now offering an insider view of its "

KÀ

" show at the

MGM Grand

inside the theatre

every Tuesday at 11 a.m. and 11:30 a.m

.
The KÀ Theatre Spectacular is a

free open house

that highlights the impressive work, inspiration and unprecedented technology used in this $165 million production.
For information, call the box office at

702-891-7940

.
Have you been to

The Linq

yet?
Make sure you go on

Tuesdays

...because senior specials are everywhere!
Here are some of their best in entertainment !
High Roller
50 percent off regular admission (all day).
The Spa at The LINQ
20 percent off all treatments.

Legends in Concert
$9.95 plus taxes and fees.
Bella Scarpa
10 percent off women's shoes.
10 percent off women's purses and fashions.
Goorin Bros
15 percent off stylish vintage-inspired hats.
12AM Run
15 percent off shoes and apparel (begins at 2 p.m.; cannot be combined with any other offer or discount).
*
A valid Nevada ID must be presented for all offers

.
_____________________
SMITH CENTER OFFERS FREE GUIDED TOURS
The Smith Center offers free, guided walking tours throughout the year, where visitors can learn about the center's art, architecture, and history.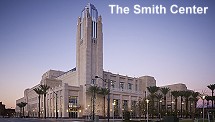 Tours are typically available

Wednesday and Saturday at 10:30 a.m., limited to 20 patrons, and last approximately one hour

.
Participants must register online and tours are listed about 30 days prior to the tour date.
____________________
HISTORIC KIEL RANCH BEING PRESERVED AS A PARK
A groundbreaking was held for the first phase of construction at

Kiel Ranch Historic Park

, a seven-acre historic site

near the corner of Carey Avenue and Commerce Street

that is

the last remnant of the original 240-acre homestead settled by Conrad Kiel in the mid-1800s

.
With $2 million in construction funding, the site will eventually include the preserved historic site, a park and open space area.
Kiel Ranch was placed on the list of the National Register of Historic Places in October 1975.
The present-day site has an adobe structure that is one of the oldest buildings still standing in Nevada, a shed referred to as the "Doll House," and a natural artesian pond.
_________________________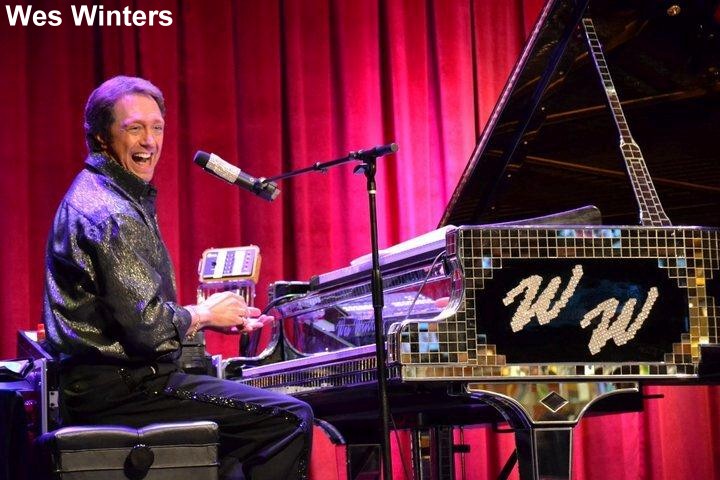 Don't forget,

Wes Winters performs from 6 to 9 p.m. in Addison's Lounge at the Rampart, every Tuesday.
__________________________
Orleans
Showroom...A Hidden Local's Deal
Like various forms of musical and comedy entertainment ? When was the last time you visited

The Orleans Hotel & Casino

, off the Strip, located at:
(corner of Tropicana and Decatur Ave.)
Did you know that

LOCALS CAN RECEIVE A 30% DISCOUNT on Showroom tickets

?
...but there is something you have to do when you buy them.
First

, this deal applies to purchases made

AT THE BOX OFFICE only

.
Second

, just mentioning you're a "local" will get you nothing but a BLANK STARE...you have to say "

I'm a Local, and the Promotion Code is the word....STAY

".
No, it doesn't mean you have to be a hotel guest, it's just a PROMO WORD that has to be used when you buy the tickets.
No promo word "Stay"...No discount.
Third

, have your Players Card and Nevada ID handy.
That's all there's to it.
If you've never been to their Showroom, the acoustics are great and you can't get a bad seat, no matter where you it's located....and you won't find a more comfortable seat in Las Vegas.
..and the entertainment venues are the best !
Here's a virtual tour of the

Orleans showroom

. and their upcoming guests.
Just another reason to get out of here...and see entertainment available, only in this great town we live it.....Las Vegas !
__________________________