The American Legal System
Though with a rather checkered past,

Norma McCorvey

has been a part of American history since 1973.
Born on September 23, 1947 as Norma Nelson, her father left the family when she was just 13 years of age.
She and her brother were raised by a violent alcoholic mother.
Her problems began at just 10 years of age when she robbed the cash register of a gas station, running away from home with a friend...a female friend.
She subsequently became a ward of the state, and was sent to the State School of Gainsville, Texas from age 11 to 15.
After being released, she lived with her mother's cousin who allegedly raped her every night for three weeks, a charge he denied.
While working at a restaurant, she met a man named

Woody McCorvey

, marrying him when she was just age 16. The marriage failed and she would move in with her mother, giving birth to her first child, Melissa, in 1965.
She would develop a serious drinking problem and "came out" as a
lesbian.
In the meantime, her mother forced her to sign papers giving her custody of Melissa.
Following the adoption her mother promptly insisted she leave her house.
A year later, McCorvey became pregnant again, placing this child up for adoption as well.
In 1969, McCorvey became pregnant a third time; this time wishing to abort the fetus.
However, Texas law at that time outlawed abortion with one exception...
...

rape

.
Due to lack of evidence, Texas authorities would

not

allow the abortion to take place. She would later admit no rape had occurred.
She then attempted to obtain an illegal abortion.
...and that is when

Norma McCorvey

would enter the journals of law books that remain to this very day.
McCorvey would be referred to two attorneys who were looking for a pregnant woman who was seeking an abortion...two recent graduates of the University of Texas Law School at the time.
Attorney's Coffee and Weddington would initially file the case in 1970 against

Henry Wade

, the Dallas County District Attorney....
....and eventually take it all the way to the US Supreme Court, while the plaintiff, McCorvey, remained anonymous, and be referred to as
And on January 22, 1973, the Supreme Court would decide what would be known as...
The Court ruled 7-2 that...
"

a right to privacy under the Due Process Clause of the 14th Amendment extended to a woman's decision to have an abortion, but that this right must be balanced against the state's interests in regulating abortions: protecting women's health and protecting the potentiality of human life

."
The court also ruled that these state interests became stronger over the course of the pregnancy, establishing a "balancing test" by tying state regulation of abortion to the third trimester of pregnancy.
(In 1992 "Planned Parenthood vs Casey" would reject the trimester framework while affirming that a woman has a right to abortion until fetal viability. The "Roe vs Wade" decision determined that viability may occur at 23 to 24 weeks, or sometimes earlier, in light of medical advances.)
The decision was written by

Justice Harry Blackmun

...
...due to his experience as previous Counsel for The Mayo Clinic.
What would become of the

"

main characters

" ?
Attorney

Linda Coffee

is currently inactive, resides in Dallas, Texas, and has been a member of the Texas Bar Association for 49 years. She was an active member of the Women's Equity Action League, an organization working toward equal employment opportunities for women. She is 74 years old.
Attorney

Sarah Weddington

, age 72, was subsequently elected to three terms in the Texas House of Representatives.
She also served as General Counsel to the United States Department of Agriculture in 1977 (the first woman to hold that office); assistant to President Jimmy Carter from 1978 to 1981, and a lecturer at Texas Women's University from 1981 to 1990.
She is the founder of the Weddington Center, which focuses on women in leadership. Until 2012 she was a speaker and adjunct professor at The University of Texas at Austin.
Henry Wade

joined the Dallas County District Attorney's Office in 1947, ran for the top post 4 years later,and remained in that position for the next 36 years until he retired in 1987.
He passed away on March 1, 2001 at the age of 86.
He successfully prosecuted Jack Ruby, who shot and killed Lee Harvey Oswald two days after John Kennedy's assassination.
Justice

Harry Blackmun

served as Associate Justice of the Supreme Court from 1970 to 1994. He died at the age of 90 on March 4, 1994.
Norma McCorvey

....the subject of "

Roe vs Wade

" ...
...would

NEVER HAVE AN ABORTION

.
In 1995, while working for an abortion clinic, a pro-life group moved into the same building.
At first bitterly opposed to them, over time she would become friends with the seven year old daughter of one the pro-life group,

Emily Mackey

...
Emily Mackey

&

Norma McCorvey
...and it would subsequently change her life.
According to McCorvey, "abortion was no longer an abstract right...it now had a face" in

Emily Mackey

.
Since that time she dedicated herself to pro-life work, starting her own ministry, "

Roe No More

" in 1997, even attempting to overturn "Roe vs Wade" in 2003, testifying before Congress in 2005.
Why is this article being written at this time ?
This unsuspecting historic figure passed away on Saturday,

February 18, 2017

. She was just

69

years old.
Whether you are pro-life or pro-choice, the debate will certainly continue for years to come...
...she will always be a part of American history !
The Oldest Valentine Card
It's believed that the oldest existing Valentine card dates back to...
...when...
Charles, Duke of Orleans
...

gave his wife a valentine while being held prisoner in the Tower of London

.
The French nobleman was wounded and captured at the

Battle of Agincourt

...a battle of "chivalry" between the French and English on October 25, 1415, a decisive English victory, lead into battle by the English King, Henry V...
... during the Hundred Year's War (1337 to 1453).
Sadly, the duchess died before the poem could reach her.
Over the duke's

25 year imprisonment...
...he wrote his wife 60 love poems that are often said to have been the first
"

valentines

."
The Battle of Agincourt

...
... was the centerpiece of William Shakespeare's famous play "Henry V".
Charles, Duke of Orléans, is a character in that classic play.
The actual first "Valentine", now

602

years old, remains housed in the manuscript collection of the British Library.
______________________________
______________________________
"The Last Ones"
Born in the 1930s, we exist as a very special age cohort. We are the "last ones".
We are the last, climbing out of the Depression, who can remember the winds of war and the war itself with fathers and uncles going off.
We are the last to remember ration books for everything from sugar to shoes to stoves.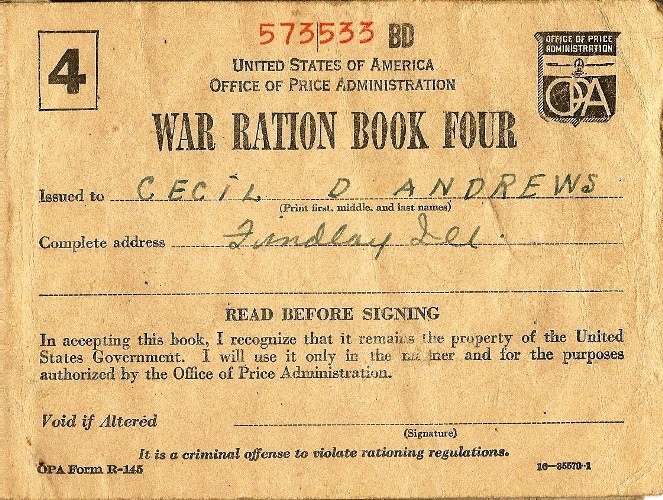 We saved tin foil and poured fat into tin cans. We saw cars up on blocks because tires weren't available.
My own mother delivered milk in a horse-drawn cart.
We are the last to hear Roosevelt's radio assurances...
...and to see gold bars in the front windows of our grieving neighbors.
We can also remember parades on August 15, 1945...VJ Day.
We saw the "boys" come home from the war building their Cape-style homes, pouring the cellar, tar papering it over, and living there until they could afford the time and money to build it out.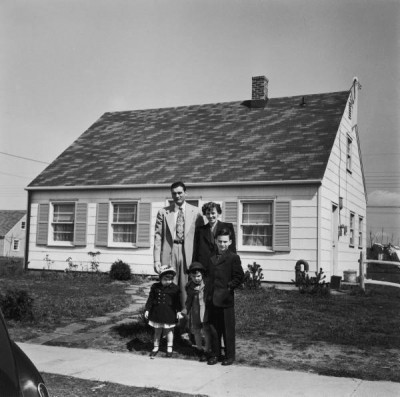 We are the last who spent childhood without television; instead imagining what we heard on the radio.
As we all like to brag, with no TV, we spent out childhood outside until the street lights came on.
We did play outside and we did play on our own.
There was no little league.
The lack of television in our early years meant, for most of us, that we had little real understanding of what the world was like.
Our Saturday afternoons at the movies gave us newsreels of the war and the Holocaust sandwiched in between westerns and cartoons.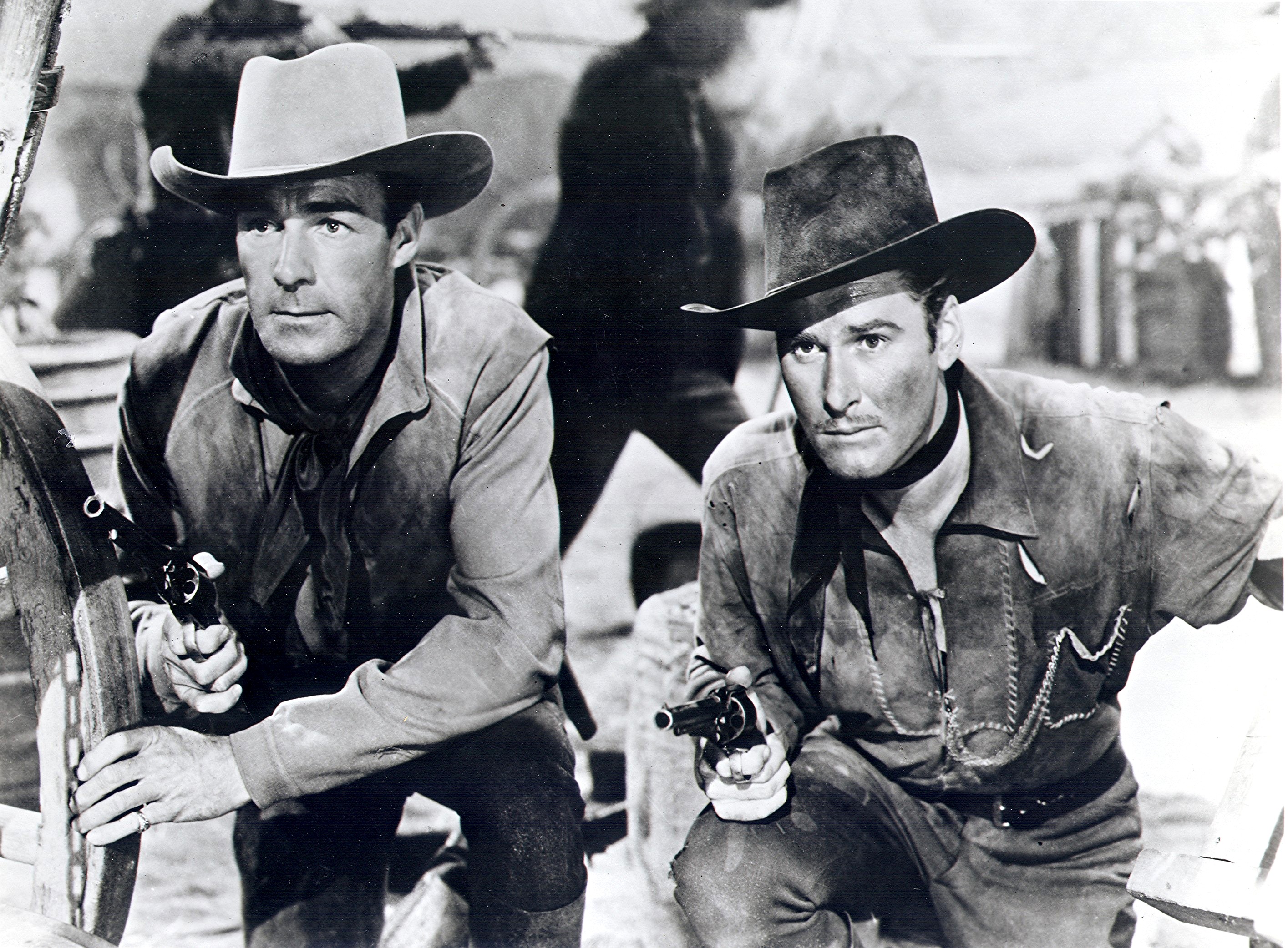 Newspapers and magazines were written for adults. We are the last to had to find out for ourselves.
As we grew up, the country was exploding with growth. The G.I. Bill gave returning veterans the means to get an education and spurred colleges to grow.
VA loans fanned a housing boom.
Pent-up demand coupled with new installment payment plans put factories to work.
New highways would bring jobs and mobility.
The veterans joined civic clubs and became active in politics. In the late '40s and early '50s the country seemed to lie in the embrace of brisk but quiet order as it gave birth to its new "middle class".
Our parents often became absorbed with their own lives. They were finally free from the confines of the Depression and the war.
They threw themselves into exploring opportunities they had never imagined.
We weren't neglected, but we weren't today's all-consuming family focus.
They were glad we played by ourselves "until the street lights came on".
They were discovering the post-war world !
Most of us had no "life plan", but with the unexpected virtue of ignorance and an economic rising tide, we simply stepped into the world and went to find out !
We entered a world of "overflowing plenty and opportunity", a world where we were welcomed.
Based on our naive belief that there was more that this came from, we shaped life as we went.
We enjoyed luxury; we felt secure in our future. Of course, just as today, not all Americans shared in this experience.
The Korean War was a dark passage in the early '50s...
... and by mid-decade, school children were ducking under desks.
Eisenhower sent the first "advisors" to Viet Nam.
Castro set up camp in Cuba...
..and Khrushchev came to power.
We were the last to experience an interlude when there was no existential threats to our homeland.
We came of age in the late '40s and early '50s.
The war was over, and the

Cold War

...
...

technological upheaval

...
...and

perpetual economic insecurity

...
...had yet to haunt life with insistent unease.
Only we can remember both a time of apocalyptic war and a time when our word was secure and full of bright promise and plenty.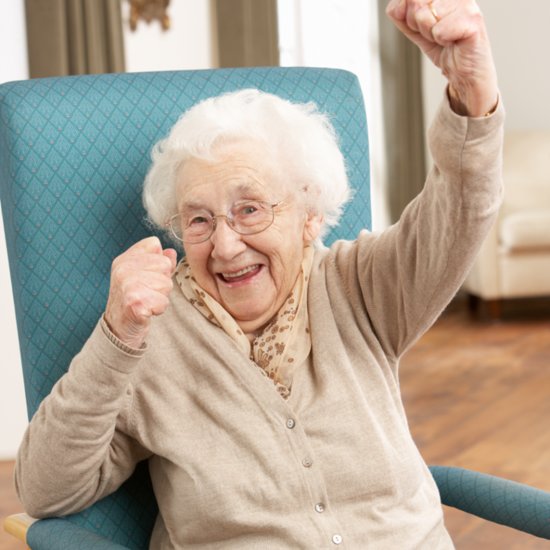 __________________________
Full Text of President Trump's
Inauguration Speech
Chief Justice Roberts, President Carter, President Clinton, President Bush, President Obama, fellow Americans, and people of the world: thank you.
We, the citizens of America, are now joined in a great national effort to rebuild our country and to restore its promise for all of our people.
Together, we will determine the course of America and the world for years to come.
We will confront hardships.
But we will get the job done.
Every four years, we gather on these steps to carry out the orderly and peaceful transfer of power, and we are grateful to President Obama and First Lady Michelle Obama for their gracious aid throughout this transition. They have been magnificent.
Today's ceremony, however, has very special meaning. Because today we are not merely transferring power from one Administration to another, or from one party to another – but we are transferring power from Washington, D.C. and giving it back to you, the American People.
For too long, a small group in our nation's Capital has reaped the rewards of government while the people have borne the cost.
Washington flourished – but the people did not share in its wealth.
Politicians prospered – but the jobs left, and the factories closed.
The establishment protected itself, but not the citizens of our country.
Their victories have not been your victories; their triumphs have not been your triumphs; and while they celebrated in our nation's Capital, there was little to celebrate for struggling families all across our land.
That all changes – starting right here, and right now, because this moment is your moment: it belongs to you.
It belongs to everyone gathered here today and everyone watching all across America.
This is your day. This is your celebration.
And this, the United States of America, is your country.
What truly matters is not which party controls our government, but whether our government is controlled by the people.
January 20th 2017, will be remembered as the day the people became the rulers of this nation again.
The forgotten men and women of our country will be forgotten no longer.
Everyone is listening to you now.
You came by the tens of millions to become part of a historic movement the likes of which the world has never seen before.
At the center of this movement is a crucial conviction: that a nation exists to serve its citizens.
Americans want great schools for their children, safe neighborhoods for their families, and good jobs for themselves.
These are the just and reasonable demands of a righteous public.
But for too many of our citizens, a different reality exists: Mothers and children trapped in poverty in our inner cities; rusted-out factories scattered like tombstones across the landscape of our nation; an education system, flush with cash, but which leaves our young and beautiful students deprived of knowledge; and the crime and gangs and drugs that have stolen too many lives and robbed our country of so much unrealized potential.
This American carnage stops right here and stops right now.
We are one nation – and their pain is our pain. Their dreams are our dreams; and their success will be our success. We share one heart, one home, and one glorious destiny.
The oath of office I take today is an oath of allegiance to all Americans.
For many decades, we've enriched foreign industry at the expense of American industry; s
ubsidized the armies of other countries while allowing for the very sad depletion of our military.
We've defended other nation's borders while refusing to defend our own; a
nd spent trillions of dollars overseas while America's infrastructure has fallen into disrepair and decay.
We've made other countries rich while the wealth, strength, and confidence of our country has disappeared over the horizon.
One by one, the factories shuttered and left our shores, with not even a thought about the millions upon millions of American workers left behind.
The wealth of our middle class has been ripped from their homes and then redistributed across the entire world.
But that is the past. And now we are looking only to the future.
We, assembled here today, are issuing a new decree to be heard in every city, in every foreign capital, and in every hall of power.
From this day forward, a new vision will govern our land.
From this moment on, it's going to be America First.
Every decision on trade, on taxes, on immigration, on foreign affairs, will be made to benefit American workers and American families.
We must protect our borders from the ravages of other countries making our products, stealing our companies, and destroying our jobs. Protection will lead to great prosperity and strength.
I will fight for you with every breath in my body – and I will never, ever let you down.
America will start winning again, winning like never before.
We will bring back our jobs. We will bring back our borders. We will bring back our wealth. And we will bring back our dreams.
We will build new roads, and highways, and bridges, and airports, and tunnels, and railways all across our wonderful nation.
We will get our people off of welfare and back to work – rebuilding our country with American hands and American labor.
We will follow two simple rules: Buy American and Hire American.
We will seek friendship and goodwill with the nations of the world – but we do so with the understanding that it is the right of all nations to put their own interests first.
We do not seek to impose our way of life on anyone, but rather to let it shine as an example for everyone to follow.
We will reinforce old alliances and form new ones – and unite the civilized world against Radical Islamic Terrorism, which we will eradicate completely from the face of the Earth.
At the bedrock of our politics will be a total allegiance to the United States of America, and through our loyalty to our country, we will rediscover our loyalty to each other.
When you open your heart to patriotism, there is no room for prejudice.
The Bible tells us, "how good and pleasant it is when God's people live together in unity."
We must speak our minds openly, debate our disagreements honestly, but always pursue solidarity.
When America is united, America is totally unstoppable.
There should be no fear – we are protected, and we will always be protected.
We will be protected by the great men and women of our military and law enforcement and, most importantly, we are protected by God.
Finally, we must think big and dream even bigger.
In America, we understand that a nation is only living as long as it is striving.
We will no longer accept politicians who are all talk and no action – constantly complaining, but never doing anything about it.
The time for empty talk is over.
Now arrives the hour of action.
Do not let anyone tell you it cannot be done. No challenge can match the heart and fight and spirit of America.
Our country will thrive and prosper again.
We stand at the birth of a new millennium, ready to unlock the mysteries of space, to free the Earth from the miseries of disease, and to harness the energies, industries and technologies of tomorrow.
A new national pride will stir our souls, lift our sights, and heal our divisions.
It is time to remember that old wisdom our soldiers will never forget: that whether we are black or brown or white, we all bleed the same red blood of patriots; we all enjoy the same glorious freedoms, and we all salute the same great American Flag.
And whether a child is born in the urban sprawl of Detroit or the windswept plains of Nebraska, they look up at the same night sky, they fill their heart with the same dreams, and they are infused with the breath of life by the same almighty Creator.
So to all Americans, in every city near and far, small and large, from mountain to mountain, and from ocean to ocean, hear these words:
You will never be ignored again.
Your voice, your hopes, and your dreams, will define our American destiny. And your courage and goodness and love will forever guide us along the way.
Together, We Will Make America Strong Again.
We Will Make America Wealthy Again.
We Will Make America Proud Again.
We Will Make America Safe Again.
And, Yes, Together, We Will Make America Great Again.
Thank you, God Bless You, And God Bless America.
- - - - - - - - - - - - - - - - - - - - -
What is your opinion of this speech?
Since November 8, 2016, the United States has been chaotic as to the election of

Donald J. Trump

as our 45th president.
Some are jubilant while others believe the world will "come to an end".
No matter how you feel, he

WILL BE

our next

President

, and we hope that the next four years will be a positive experience for all Americans.
...and as we have previously stated, the purpose of this article is to

INFORM,

not to PERSUADE

....
...that

knowledge

allows intelligent people to look at all facts, rather then forming opinions based on what they may have seen on biased media reports or what rumors they may have heard.
On November 13, 2016, we published an article regarding his wife,

Melania Trump

, our next First Lady.
For those who would like to learn more of the new First Lady, we have republished the article below the article on
Mike Pence
.
Yesterday, we thought you should know something about our next Vice President,

Mike Pence

.
Today...as our nation will shortly embark on a new path with new leaders, we would like to tell you...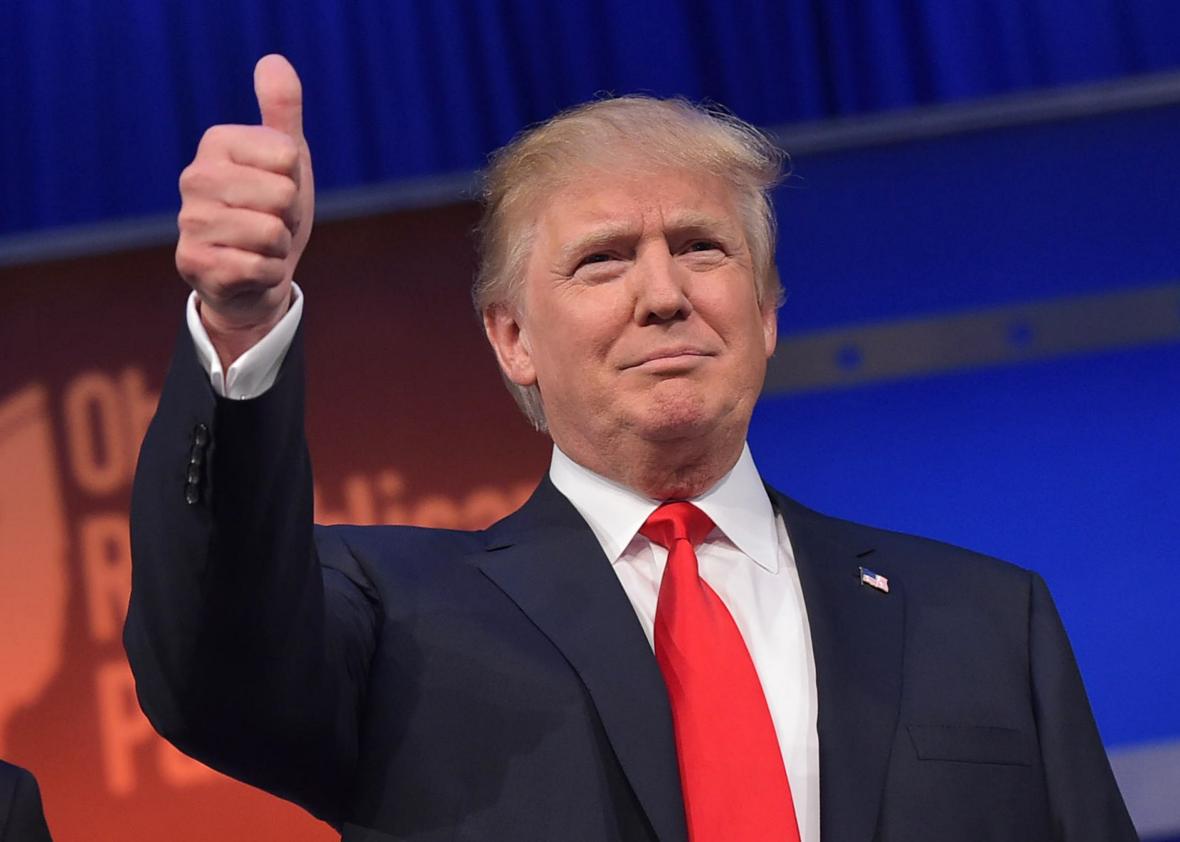 Donald John Trump

, was born June 14, 1946, and will be five months shy of his 71st birthday when he takes the presidential oath of office on January 20, 2017.
He is 6'2" or 6'3' and weighs between 195 and 200 lbs.
He has a full head of blond/brown hair (which is long and elaborately combed) and blue eyes.
He was born the fourth of five children who were born over eleven years

.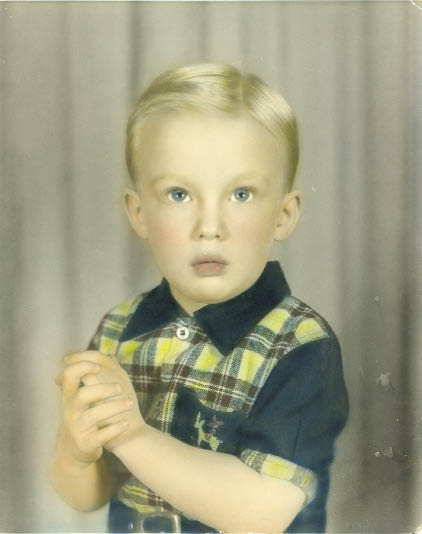 Donald, Fred Jr., Robert, Maryanne, Elizabeth Trump


The oldest,

Mary Ann Trump Barry

, was born in 1937 and is currently a

Federal Judge

.
His older brother, Fred Jr, died in early adulthood as a result of complications from alcoholism.
He has another older sister, Elizabeth, and a younger brother, Robert.
Donald Trump has been married three times

.
Trump's first wife,

Ivana

, was an immigrant from Czechoslovakia and a divorcee who has been married 4 times in her life.
Ivana Trump


She is a lifelong avid skier and worked in design at the Trump Organization.
Marla Maples

, Trump's second wife, is an actress and model.
Marla Maples


Trump's third wife, Melania

,

is an immigrant from Slovenia (born in Yugoslavia) and has been a super model.
Melania Trump


Two of Trump's children,

Donald Jr

. and

Ivanka

, have gone to the same prestigious university.
...two years at Georgetown University and transferring to The Wharton School of Business at the University of Pennsylvania, where she graduated

cum laude

with a B.S. in Economic in 2004...
also a graduate of the Wharton School of Business at the University of Pennsylvania with a B.S. in Economics.
...went to Georgetown, graduating

with honors

with a B.S. in Finance & Management in 2002.

Donald Jr., Donald Sr., Ivanka, & Eric Trump
Donald Trump is

Presbyterian

.
Donald Trump's oldest daughter,

Ivanka

, and

her three children

are

Jewish

.
Trump's oldest daughter,

Ivanka

, is married to

Jared Kushner

who is, among other things, a newspaper publisher. The Kushner family is very successful in New York City area real estate.
Trump's grandmother, mother, first wife, and third wife are all

immigrants

.
The President-Elect was born and raised in Queens NY, and t
hough
his family was very wealthy, his boyhood home in the Jamaica Estates section of Queens was not a grand mansion.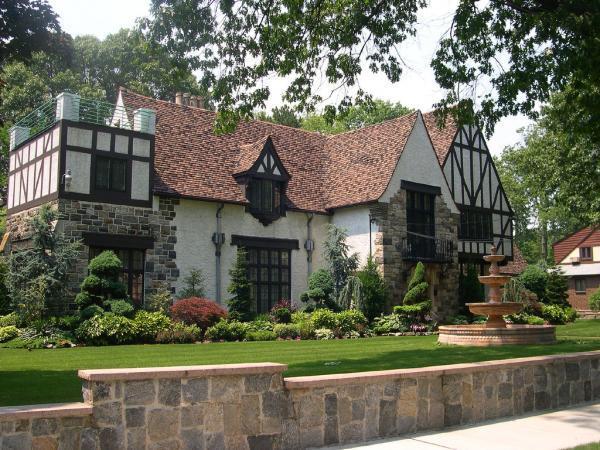 The Trump home was a larger version of the types of homes Fred Trump built for his tenants.
There are

no indications that the Trump family lived among the wealthy elites

on vacations or country clubs.
Queens is the largest of New York's five boroughs and the most

ethnically diverse

.
Donald Trump attended a local private day school, the Kew Forrest School, in Queens until about 8th grade.
His secondary schooling was at New York Military Academy which is about 60 miles north of NYC in Cornwall on the Hudson. He was in class of 1964.
Trump was never a "Preppie",and
never embraced any aspect of the "Hippie" movement of the time.
He was a very good high school athlete - football, soccer, and especially baseball.

He had potential to become a professional baseball player

.
Donald Trump
Center of Photo


Trump was generally popular in high school; his
boarding school room mate liked him, and yes,

so did the ladies

!
He attended

Fordham University in NYC for two years

and transferred to the University of Pennsylvania's Wharton School of Business,

graduating in 1968 with a

B.S. in

Economics

.
At that time, the Wharton School offered a rare program for Real Estate Business.
Though he was of age, Donald Trump did not serve in Vietnam.
He was

not drafted due to bone spurs in his heels (4F) and also student deferments

.
Donald Trump

does not smoke

,

drink

or

use recreational drugs

.
He'll be the first President in more than 25 years who hasn't smoked marijuana.
His children also don't smoke or drink.
His doctor publicly announced Donald to be in excellent health.
His background is very much a very American story .
His grandparents immigrated to the U.S. from Alsace (Kallstadt, Germany) which throughout history, has been alternately French and German.
The Trumps are German

, originally speaking the same German dialect as the

Amish of Lancaster County, PA

.
His maternal grandparents lived in Scotland.
Freiderich (Drumph) Trump

, his grandfather,

made a small but respectable fortune in the late 19th Century in the mining boom towns of the American Northwest.
He returned to Germany to marry his childhood neighbor,

Elizabeth Christ

.
The newly married Trumps resettled in the Borough of Queens NY.
Elizabeth & Frederich Trump
(grandparents of Donald Trump)
Freidrich was establishing a Real Estate business in Queens when

he died suddenly at age 49

(1918).
Frederich Trump had achieved the "American dream" of coming to a new land, and through hard work and dedication, became a huge success.


In 1920, at the age of 15,

Fred Trump

(Freiderich's son and Donald's father), started a business partnership with his widowed mother called

Elizabeth Trump & Son

.
This business was built upon the real estate holdings that his late father, Frederich, had amassed (worth about $500,000 in today's dollars).
This is the original "
seed money
" of the current Trump Organization.
Elizabeth & Fred remained close business partners her entire life (she died in 1966).
In 1936

Fred Trump

(age 31) married

Mary Ann MacLeod

(age 24) of Stoneaway, Scotland.
Mary Ann MacLeod
Donald Trump's Mother


During the depression, Fred Trump built and successfully operated a supermarket (a new concept at the time) which was sold to King Kullen Co. which operates to this day.
Fred Trump
Donald Trump's Father


Fred Trump made a lot of money building housing for the military during World War II.
All (or nearly all) of the building of Elizabeth Trump & Son's non-government building was residential property in Queens.
Fred Trump died in 1999 (age 94) - beloved and worth between $250 million and $300 million.
His wife, Mary Ann, died a year later.
Donald Trump's business career

....
Some have referred to Donald Trump as the the greatest career achiever of the "
baby boomer
" generation.
His estimated net worth is

$4.5 billion

.
Donald Trump has reached the zenith in his careers as

book author

,

TV entertainer

,

sports entertainer

,

Real Estate developer

, and as of January 20, 2017,

the President of the United States

.
He has authored more than

18

books. "

The Art of the Deal

" was a top seller.
Donald says that the "Holy Bible" is his favorite book.
"The Art of the Deal" is his 2nd favorite book.
And "The Power of Positive Thinking" by Norman Vincent Peale is his third favorite book.
He likes golf and has developed more than

11 golf courses

which bear his name.
Donald Trump has

twice been nominated for an Emmy Award

.
He has

a star on the Hollywood Walk of Fame

.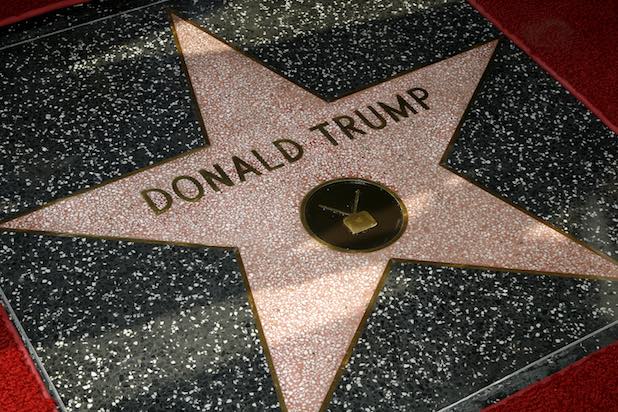 ...

which was recently vandalized.
Donald Trump has been inducted to the Professional Wrestling Hall of Fame.
He has appeared in more than a dozen movies such as "Home Alone 2", "Zoolander", and "Little Rascals", and a guest actor on
TV shows such as "Fresh Prince of Bel Air", "Days of Our Lives", "Sex and the City", and others.
He's been the Executive Producer of 7 TV shows, and
TV shows such as "Extra", "Larry King Live", and" Saturday Night Live".
Donald Trump has been co-producer of the longest running reality TV show, "

The Apprentice

."
Keeping in mind that

90% of start-up businesses fail

, Trump's record of enterprise is nothing short of amazing.
Donald Trump has enjoyed success in at least

11

very different enterprises:
Professional football, Ice Skating rinks,
Fragrance, Ice, Steaks, Wines, Model management, Airline, blenders, Men's wear, Bicycle races, world class beauty contests, and many others.
In some of these, such as model management, his firm has risen to the top of that particular industry.
There are

31 buildings that bear his name

.
The largest private real estate development in New York is Trump Riverside.
There are

12

Trump Towers.
There are

6

Trump Plazas.
There are

11

Trump Golf Course developments.
Trump Entertainment, casinos and resorts was recently sold to Carl Ichan.
Donald Trump's personal managing of the Wollman Ice Skating Rink project in the early 1980's is the

quintessential case study for MBA students in Wharton, Harvard, and other business schools

.
His performance there was phenomenal.
Donald Trump's privately held businesses have employed more than

200,000 people

.
Aside from his personal investments, Donald Trump has

never

been a

Wall Street

"

player

".
Keeping in mind that

90% of start-up businesses fail

, Trump's record of enterprise is nothing short of amazing.
Donald Trump's History in politics

:
1967 - 1987 -

Democrat

(he was a supporter of Ronald Reagan)
1999 - 2001 -

Reform Party

(he supported Ross Perot)
2011 - 2012 -

Independent
2012 - Present -

Republican
Donald Trump was openly supportive of Mitt Romney's candidacy.
He does not seem to hold political party organizations in high regard

.
Some of the comments (from those who know him well):


Trump has an extraordinary energy level, much like Teddy Roosevelt, but more targeted to industry and enterprise.


Trump's presidency will be very energetic, transparent, and communicative.
Trump will be a very hard working President.
His interaction with his older brother (who everybody loved) tells me that he thinks that everybody is like him - or wants to be - or should be.
His relationship with his older brother was a hard lesson in tolerance for him.
He is dumb like a fox. When you think he just said something stupid - he didn't. It's just that you were not his target audience.


Trump knows the people - the folk.
His son, Donald Jr. is right. Trump is a "Blue Collar Billionaire".
More than anything, his TV show, The Apprentice, was his passion.


He wants all Americans to have confidence (like he does) to venture.
D
onald Trump is attracted to and marries smart, high achieving women.
Donald Trump's children are very important to him.

And it shows

.
Regarding the 2016 Presidential Election
In his first candidacy for public office,

Donald Trump received the most popular votes for the President of the United States out of a field of 16 experienced and successful politicians during the Republican primaries

.
And in most cases, he achieved this with

less money

than any of his opponents.
He received

304 electoral votes

compared to

Hillary Clinton's 227

.
He lost the national popular vote by

2,472,565

votes

...
Can this be further analyzed ?
When one looks a bit closer at the California vote totals, the state of California provides a national picture most are unaware of....
In California

,

Hillary Clinton received

5,860,714 votes

to

Trump's 3,151,821

, a difference of...
If one subtracted the totals of California from both candidates

, the result would have had Donald Trump winning the national total

of the remaining 49 states

by 236,328 votes.
Does the state of California represent the remainder of the United States?


Consider these statistics....and you decide.


34% of the nation's 67,980,000 million people who receive welfare live in California.
...
yet California claims only 12% of the entire US population
.
Will this man govern differently than his predecessors?
Time will tell...
But...the vote has been certified; he has been declared the winner of the 2016 Presidential election...
...and at noon EST on Friday, January 20, 2017 he will take the oath of office as our 45th president.
Now you know more about our next president than most who have held that office.
Does he deserve a chance to succeed

?
We believe he does !
Let us know how you feel.

________________________________
NOTE:
This article was written by an unknown author.
Why did we decide to print it?
We did so not to sway any individual opinion, but to inform.
This has been researched for accuracy.
We understand that there is a deep division in our nation, but the beauty of the American system is that if you don't like the leaders, you have the opportunity to make a change every four years.
On January 20, 2017, our nation will have a change in management at its highest level.
It is the right of every American to PEACEFULLY disagree, but we also firmly believe that the office of Vice President and President should be respected by all.
Not to do so, places the American system in jeopardy and vulnerable to the many enemies we as a country face across the earth.
It is with this intention that "to know the person" who will hold those positions for the next four years, makes for a better understanding of that person, and with that in mind....

Meet
Mike Pence
Our Next Vice President
It's fair to say that until last summer, most Americans
had never heard of "Mike Pence."
But ironically, this relatively unknown man will soon
take the second-highest office in the country.
Today he's mostly known for being President-Elect
Donald Trump's sidekick, but truth be told, there's a side
of Mike Pence that many haven't seen.
When I learned more about Mike Pence, my respect
and admiration for America's Vice President-Elect
only grew all the more.

Unlike most men in Washington, Mike Pence
wasn't raised in a thriving political household.
Instead, Pence carved his own path — fueled
by deep convictions which were grounded in his faith.

Michael Richard "Mike" Pence was born on June 7, 1959
in Columbus, Indiana.


He is the youngest of six children born to devout Catholic
churchgoers, Nancy Jane and Edward J. Pence, Jr.


His father was a U.S. Army veteran who earned a humble
living by operating a gas station.

Pence admits that his parents were never politically
inclined.But unlike his family, heroes such as
John F. Kennedy and Martin Luther King Jr. caught
young Pence's attention and inspired him to get
involved in politics.
"I grew up on the front row of the American dream.
My grandfather immigrated to this country, and
I was raised in a small town in Southern Indiana
in a big family with a cornfield in the backyard. Although
we weren't really a political family, the heroes of my
youth were President John F. Kennedy and the
Reverend Dr. Martin Luther King Jr."


The young Pence soon discovered his voice and
even entered an oratorical contest in the fifth grade.
"It shouldn't have come as a surprise,"according to
his mother, Nancy.


"He was always talking. What surprised me was how
well he could talk in front of large crowds. I believe
it was sponsored by the Optimist Club, and Mike
was competing against kids in the sixth, seventh
and eighth grades," his mother said.
"When it came his turn, his voice just boomed
out over the audience.He just blew everybody away.

I had a hard time associating the boy up there speaking
with our son."

Pence graduated from Columbus North High
School in 1977 and went on to study history
at Hanover College.
Throughout his childhood, Pence always clung
to his faith and had even considered becoming a priest.
But in college, he says his faith "wavered", and he
eventually decided to leave his Catholic faith.
"I went off to college and largely walked away from the
faith that I was raised to believe in," Pence told the
congregation at First Baptist Jacksonville in Florida.

The man had given up on his original religion,
but that didn't stop God's powerful plan for his life....
...but once in college, it wasn't long before Pence was
surrounded by devout Christians who reminded him of the
faith he once clung to.


Pence shared, "When I got to college, I met a group
of folks in a non-denominational Christian fellow group."

Pence recalled the life-changing day he told his
fraternity "big brother" that he'd love to get a Christian
cross like the one he wore.
His friend's unexpected response left such a powerful
impression, Pence would recall it decades later
on the floor of Congress.
"Remember, Mike, you have got to wear it in your heart
before you wear it around your neck," Mr. Pence said his
fraternity brother told him.
His friend's message resonated with Pence and
months later, he found himself at a Christian music festival.
It was there that Pence heard a sermon and his
faith was suddenly rekindled.
Pence would go on to earn a bachelor of arts degree in history
from Hanover College in 1981, and a law degree from
the Robert H. McKinney School of Law in Indianapolis,
Indiana, in 1986.
But...Pence's re-dedication to religion wasn't the only
blessing he received in college.
A certain lady named Karen caught his attention during
a Sunday service, and he was determined to introduce
himself.
...and during that first encounter, he learned that he
had gone to law school with her sister.
A few days later, Pence went to the registrar to look
up Karen's sister to get "the scoop" on the pretty guitarist.
At first, the registrar refused, but when Pence
explained why he wanted the number, the
registrar gave in.

Mike called the phone number for Karen's sister —
but to his complete shock, Karen answered instead.
Pence was so surprised, he accidentally hung up
on her. Pence took a few moments to collect himself
and redialed —eventually inviting Karen out to dinner.
Their first date included ice skating and family, and a
"bet" that the pair would eventually get married.



That night, Karen's 10-year-old niece bet Pence $1
that he would marry her aunt.

That little girl eventually won the bet.


And the registrar who made it all possible attended
their wedding on June 8, 1985.

This past year, Mike and Karen celebrated 31 years of
wedded bliss — and as their new role in America
approaches, the Pence family remains a united front.
"We've always been a team," Karen said. "We've
always approached politics as a team."
The future vice president chimed in, "She's the best
part of my life,everything we do in public life, we do
together."
"I can't imagine it any other way."



But Mike Pence is not only a devoted husband, but
he's a proud father as well.
Mike and Karen Pence have three children
together: Charlotte,Michael, and Audrey.
Throughout his political campaign, the Pence
family has shown their true colors.
The three children have been incredibly supportive
of their dad's campaign — traveling with him, making
calls, and praying for him every day.
Mike Pence is a proud supporter of our troops.


Especially due to the fact that his eldest, Michael J. Pence
is a Marine Corps officer.

Pence's eldest daughter, Charlotte is a filmmaker
and a writer.


According to her website, Charlotte directed
a documentary called "For the Records," which
highlights the struggle of mental illness.
She was also associate producer and co-writer
of "Fleeced," which won nine regional Emmy awards.

The youngest of the Pence family, Audrey Pence,
is a social liberal. She's independent politically
and has voted split ticket in elections.
But despite the fact that they don't share the same
views, her dad has been proud of her for thinking
independently — and she voted for him in the
Indiana governor election.
Audrey revealed, "Probably the person I get
the most respect from is my dad. He has always…
he tells me so many times,I am proud of you for
having your own opinions and looking into things."
'
But even more important than being a family man,
Mike Pence considers his faith the most crucial aspect
of his life.


Pence shared,"I'm a Christian, a conservative
and a Republican....in that order."
And added that his "Christian faith is at the
very heart of who"he is.
Pence continued, "I made a commitment to Christ.
I'm a born-again, evangelical Catholic."

Politics may be new arena for Donald Trump, but Pence —
a former six-term congressman — is well aware of the
backlash that comes when you take a stand for unborn lives,
Israel, and the Second Amendment.


"One thing you can say about Mike Pence is he's got a
very calm,steady demeanor that in some ways is a
little Reagan-esque," said Christine Mathews, a Republican
pollster for former Indiana Gov. Mitch Daniels.

"He's a counterbalance to Trump in that way."

Time and time again throughout this election,
the former lawyer has encouraged Americans to respond
to hatred with love —and make prayer a priority.
Pence shared, "I would encourage you, if you are
inclined to do as the Pence family does from time to time,
to bow the head and bend the knee.
Pray that America will once again stand tall, stand strong.
'Prayer is the last best hope of earth,'— that's what Abraham
Lincoln called it. It's still true."


Pence thinks prayer is important in America:


As countless Americans find themselves in the midst of riots,
hatred, hurt, and anger, Pence reminds Americans to use the
most powerful weapon in their possession: prayer.


"So, I encourage you. Remember, what's been true for
thousands of years is still true today. That if His people
who are called by His name will humble themselves and
pray, He will hear from heaven, and He – as He's always
done before – He will heal our land."
One nation, under God, indivisible with liberty and justice
for all." – Mike Pence



This...is our new Vice President-Elect Mike Pence!


May God Bless our new Leaders.


And May God Bless America!


___________________________

Meet Your Next First Lady


Despite being married to the 45th President of the United States, Melania Trump is quite a person...a person who is HER OWN PERSON.
The mystery that comes with her reserved personality makes Melania an easy target as articles labeling her as a "mannequin" and condemning her silence are published daily.
Although the famous former model seems to have it all, Melania's testimony tells the story of someone who's struggled against all odds - and overcame.
When I learned the TRUTH about Melania Trump, I realized she was the kind of First Lady that America should know.
Melania Trump has graced the covers of the most prestigious fashion industry magazines.
But like many Americans today, Melania's success was the result of a courageous work ethic and humble beginnings.
Melanija Knavs was born on April 26, 1970 in the small Slovenian railroad town of Sevnica...
...long before she changed the spelling of her name to pursue a modeling career.
Despite the struggles many Slovenians faced during the country's Communist times, the Knavses worked extremely hard to give their children a positive upbringing.
Melania's mother, Amalija Ulcnik, worked developing patterns at a factory that manufactured children's clothing.
She had met Viktor Knavs in 1966 who worked as a chauffeur for a nearby town's mayor.
They instilled Melania and her sister with conservative values such as putting family first and having exceptional work ethic.
After looking at the picture of Melania's parents below, it's clear she inherited their timeless good looks too!
"I loved my childhood. It was a beautiful childhood," Melania said.
Her son, Barron (10), speaks Slovenian fluently and uses it to speak with his grandparents, who now live near the Trumps in New York at Trump Tower.
Melania's father left his job as a chauffeur to become a salesman at a state-owned car company in Ljubljana, Slovenia and found his family an apartment there - all to provide his children with exceptional education opportunities with their new prestigious address.
Amalija's career as a seamstress had a profound impact on Melania.
Once Melania learned to draw, she would sketch her own designs, and her mother or sister, Ines, would sew them.
Melania also made her own jewelry.
Amalija spent evenings after work sewing clothing for herself and her two daughters.
Instead of wearing clothes from the store, the Knavses designed and sewed everything they wore.
Melania's childhood friends remember her always being dressed elegantly and carrying herself with confidence - there was always something striking about her.
Melania's modeling career began when she was 16-years-old at a modeling contest when she attracted the attention of photographer Stane Jerko, whose test photos of the breathtaking teenager resulted in her signing with a modeling agency in Milan.
Despite her success as a model, Melania's goal was to become a designer.
So she applied to the School of Architecture at the University of Ljubljana in Slovenia, becoming one of the few to pass the school's notoriously difficult entrance exams.
While pursuing her degree in design and architecture, Melania remained focused on school.
She didn't drink, or party, nor did she smoke.
Even with the temptations surrounding her as a college student and successful model, Melania lived a quiet homebound life.
"She kept to herself, she was a loner. After a shoot or a class, she went home, not out. She didn't want to waste time partying," Jerko remembers.
After obtaining a degree in design and architecture at the University of Ljubljana, Melania was jetting between photo shoots in Paris and Milan...
...but Melania had even bigger dreams.
Melania knew that if she wanted to achieve her goals she would have to move to America.
Melania finally made it to New York in 1996 after landing an American modeling contract - but nothing could prepare for the struggles that were down the road.
Shortly after she began pursuing her modeling dreams in America, Melania struggled to find work because she was considered "too old."


The modeling industry isn't friendly to models once they hit their later twenties, and at just 26 years old, Melania was worried her best days were already behind her.
Melania went to castings every day, but photographers continued picking someone else over her, and often someone younger.
She was having a difficult time supporting herself, and endured the challenge of being overseas, away from her tight-knit family back in Slovenia.
Eventually, Melania got her "big break" and it wasn't long before she graced the magazines covers of Vogue, Harper's Bazaar, British GQ, In Style, New York Magazine, the Sports Illustrated Swimsuit Issue, Allure, Self, Glamour, Vanity Fair, and Elle.
But nothing could prepare her for the life-changing experience she would eventually encounter during her thriving modeling career…
While at a party during the New York Fashion Week in the fall of 1998, Melania met Donald Trump.
She was a tall, shy brunette at just 28-years old...
...while Trump was a brash 52-year-old real estate mogul.
"I didn't know much about Donald Trump," she says of their first encounter. "I had my life, I had my world. I didn't follow Donald Trump and what kind of life he had."
Although Trump attended the party with a date, he was instinctively drawn to Melania.

When Trump's date went to the bathroom, he seized the opportunity to chat for a few minutes with the Slovenian model he'd noticed.
Unlike the women who swooned every time the famous billionaire approached them, Melania remained unimpressed.
When Trump asked for her number, she refused and instead asked for HIS contact information...

...she didn't want to be just another woman he called, and she waited an entire week before calling him.
Melania was curious to see if Trump would submit a business number.
"I wanted to see what his intention was," she explains. "It tells you a lot about a man what kind of number he gives you. He gave me all of his numbers."
Melania's confidence and shocking reaction to the wealthy playboy made Trump even more attracted to her.
Trump could tell Melania was beautiful AND intelligent, and he was willing to do whatever it took to win her heart.
"I'm not star struck," she explains. "We had a great connection, we had great chemistry, but I was not star struck. And maybe he noticed that."
Many are quick to criticize Donald and Melania's marriage due to their age difference, but after learning more about Melania....it seems easier to understand that these two could have a future.
Melania's reserved personality and traditional values balance Trump's assertive personality and controversial behavior.
...and those traditional values could be seen in her absence from Trump's campaign trail.
Instead of being on the road with her husband, Melania chose to be at home in New York City to raise their 10-year-old son, Barron.
Despite the Trumps' luxurious lifestyle, Melania refuses to let their son be raised by a nanny.
"It's my choice not to be there [on the campaign trail]," Melania said. "I support my husband 100 percent, but … we have a 10-year-old son together, Barron, and I'm raising him."
"This is the age he needs a parent at home," she added.
When Donald Trump told his wife he wanted to run for president, Melania said they discussed it in depth and she encouraged him to run.
"I encouraged him because I know what he will do and what he can do for America," she said. "He loves the American people and he wants to help them."
Although she did not spend a great deal of time on the campaign trail, Melania stayed involved in her husband's campaign behind-the-scenes.
"She's told me a couple of times during the debate, she was very happy with my performances, if you would want to call them a performance," Donald Trump said.
"But she said, 'You could tone it down a little bit on occasion,' which I understand."
Melania revealed the biggest untruth about her husband is the perception that he's "nasty."
"He's not," Melania said. "He has a big and very warm heart."
"He is who he is," she says. "Even if you give him advice, he will maybe take it in, but then he will do it the way he wants to do it. You cannot change a person. Let them be. Let them be the way they are."
Melania's passion for philanthropy are just a glimpse of the difference she could make as our First Lady.
Some of the philanthropic causes she's been involved with include the Martha Graham Dance Company, the Police Athletic League, the Boys Club of New York, The American Red Cross and Love Our Children USA.
Though she may not have experience in politics, Melania Trump is equipped to help her husband out on the diplomatic front.
In addition to her native Slovenian, Melania speaks four other languages: English, French, Serbian and German.
"She's an incredible mother, she loves her son, Barron, so much.
And I have to say, she will make an unbelievable First Lady," Donald Trump said.
Melania Trump's life story is a vivid illustration of the American dream.
Her humble roots, exceptional work ethic, and devotion to family are attributes that describe "a person all of us should know".
She's a long way from her home in Slovenia, but after learning as much about her as we did, it certainly appears she will grace the White House in a manner Americans fell in love with another former First Lady named "Jackie".....
...and just as "Camelot" once had a "John John", we hope all of America will fall in love with his "replacement"...