Removal Opponents Spend Big Bucks on Propaganda
Boasting of their "Qualified" Leadership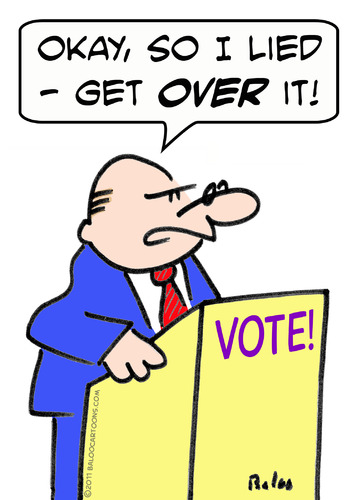 By now most of you received a letter in the mail signed by a number of former Sun City Anthem Board members who believe they speak for "

truth, justice, and The American way

"...
...and it was a doozy !
If "the American way" involves corruption and inept waste in management, they certainly wrote the book on it with Sun City Anthem governance.
Let's forget the

nonsense

AND

utter lies

in the letter, and instead look at those who are calling for the "preservation" of the corruption many of them spent years in it's development.
Let's start with

Bella Meese

, a.k.a. "

Bellagate

". Now that's an individual we should all want to look up to !
After all, no one was better at spending our money than dear old Bella, except of course, her mentor, another one on the list by the name of

Jean Capillupo

.
But...let's get to "Bellagate" first.
Remember the 2016 primaries and how a number of candidates decided to grace our presence?
Well now, dear Bella decided to "

foot the tab

" on buses for anyone who attended the affair...because in her mind, she could !
Then there were the many Club affairs she maneuvered over at the M Resort....

getting personal comps in the process

!
Then again there was the extensive recruiting effort of our "836 no confidence" petition General Manager,

rejecting a COST FREE Sun City Anthem campus and instead paying over

$1100 for 2 days

of "schmooze", combined with a

$1,000+

dinner at Anthony's Steakhouse

.
I'll bet

paying for Mr. & Mrs. Seddon's private plane

, the

$98

pot of coffee, and the

$38

in sweet rolls

EACH DAY

must have closed the deal.
Either that or the thousands authorized for a private party once Seddon supposedly agreed to "lower her income" and care for us in the tender loving manner she's now demonstrated for over a year.
...and last but not least, there's revenue she and her husband received while still a Board member from the monthly magazine he publishes (at the expense of reducing advertising revenue to the association sponsored "Spirit").
That's not "enriching" an individual?
Remember, Nona Tobin was dumped for something that didn't make her a dime, yet to this removal bunch, condemned her for something no one can explain just how she was enriched.
Oh now it's Queen Jean's turn to shine !
Generous Jean "The Queen" Capillupo, that is.
Our sincere congratulations to her for her expertise in being a party to granting

$40,000

of loans to a dead beat restaurant who stiffed us !
...and even more kudos in stressing the value of self-management in Sun City Anthem, dumping management company, FSR, in Sun City Anthem, only to become the president of Anthem Council and then extend the FSR management contract for them.
Oh yes, good job

Bella

and

Jean

, your names will forever be enshrined the Sun City Anthem "

Hall of Waste

"

that used to house restaurant after restaurant

.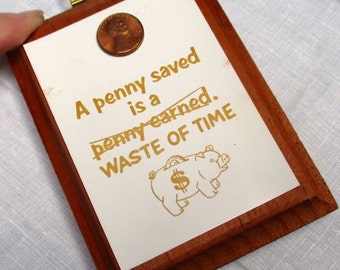 But...my favorite of the bunch belongs to the dynamic duo of

Jim Long

and

Wade Terry

.
Long

and

Terry

.....now there's the perfect example of efficiency and being able to successfully recognize a winner from a loser !
Going back to the days after "Wild Wade" got elected, he met with Rana Goodman and I to discuss an individual who was being considered for the restaurant lease.
Just prior to that unforgettable day, the previous couple,

The Tubin's

...

who had numerous litigation filed against them

,

combined with husband "Keith" having done 6 years in a Colorado Federal pen for robbing 8 Las Vegas banks

, weren't the best of tenants.
And obviously my Chicago street kid common sense came to the conclusion that "

bad guys

" usually hang around with other "

bad guys

" and the dude they had sold the restaurant to, was likely not the best choice to grant a lease.
As a matter of fact, Rana and I presented

Wade Terry

a copy of a court document that stated the proposed new tenant had a

$150,000

judgment against him by the wife of his deceased partner.
You see, the document happened to mention the name of the attorney who defended the widow; and in good faith, I picked up the phone and called him.
At first wondering who I was, I explained that I was aware of a public document that showed his client had been awarded the above reference judgment....
...that all I wanted to ask him was one simple question....
"

Did his client ever get the money

?"
...and his answer that I will never forget?
"

No, and if you know where that (deleted expletive) is,
let me know

"
...after which I informed him that he had just won a lottery because that same individual was trying to obtain the Sun City Anthem contract.
"

Which of you out there would grant a restaurant contract to an individual who had an outstanding judgment of $150,000 to a widow with the first call toward any income received by that person

?"
Well, we know two...

Jim Long

and

Wade Terry

, alongside the rest of that Board brain trust who have eagerly endorsed their opposition to the removal.
They ignored our evidence, granted the contract to the guy, and then one day, Rana Goodman, happened to be walking outside Anthem Center and noticed a truck being loaded with what turned out to be our restaurant equipment !
Needless to say, he hasn't been seen since, and despite not having recovered all of our restaurant equipment that disappeared into the Las Vegas sunset,

no police report was ever filed

!
So, when you read about these

OSCAR

"

wieners

" who claim to have been such a successful part of our community, just keep this in mind....
All of them have spent big bucks in a mailer using themselves as credibility for retaining the "machine" they did their best to maintain.
Now...pass this one on to those who still believe this bunch should be retained.