Interior Decorating Ideas
The Right Way to Clean Broken Glass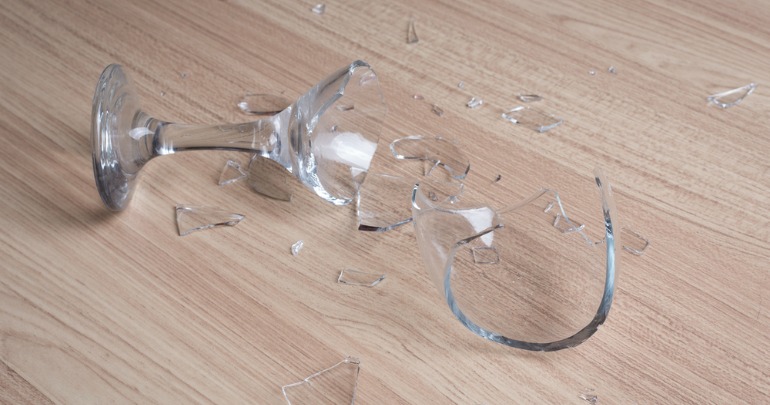 How many times have you heard that dreaded sound and found that your favorite plate, glass, or even windows have been broken through some accident, and you now have glass all over the floor?


Well, here is the best way for you to clean up the broken glass in a quick and easy manner, without getting hurt at all.


Begin cleaning your broken glass by using a vacuum cleaner. Yes you may be cleaning broken glass from tile flooring, but a vacuum cleaner will still be an immense help to you.


Start vacuuming the broken pieces of glass from the outside of the mess in. Be sure that you use the hose attachment since it will help reduce the chance of any glass dust becoming airborne.


Before you begin sweeping up the pieces of glass you need to put on some type of protective hand gear.
The best kind of protective hand gear to use is
latex gloves
.
If you don't have any lying around your home, you can pick some up at your local drugstore relatively cheaply.

Use a regular broom to sweep the pieces of glass into a pile and use the dust pan to transfer the pile into a garbage can.


Use a damp paper towel and wipe up the "dust" that's left over.


This damp paper towel will allow you to get a majority of those smaller, nearly invisible pieces of glass that are so hard to pick up.


The best part of using a paper towel to do this is that when you are finished wiping the area you can simply throw the towel away.


Repeat steps two and three as needed until you have completely cleaned up the pieces of glass.


Need a video?


____________________
Take Proper Care of Them !
Ladies...You're Probably Spent Big Bucks in some cases !
And... on the day of a big event , cleaning your dress is probably the last thing on your mind.
But... once the event is over, you will need to take care of the dress to ensure that it stays in great condition in the future.
In many cases, this requires the dress to be cleaned professionally, and even preserved correctly in a special box.
If you hope to keep your dress in the best possible condition after wearing it, the first thing you need to consider is getting the gown professionally cleaned.
Cleaning a formal dress requires certain experience that you can find with a professional dry cleaner or specialty cleaner. Although you may need to pay a bit of money for the service, it will be well worth the cost when years from now your precious gown is still in optimal condition.
Begin by searching for a cleaner that you can trust you garments.
This may mean asking friends or calling various cleaners to find out their methods and policies regarding dress cleaning. You can also ask the store where you bought your dress for suggestions for good dry cleaners.
The best time to get your dress cleaned is shortly after the event

.
Don't hang the dress in the back of a closet and let it sit for a long time.
Instead,

plan on getting it cleaned within 6 months of wearing it

.
This is the best way for you to be sure that it will be preserved in great condition.
When you get your dress cleaned and preserved, the cleaners will treat any stains that may be on the fabric before cleaning.
After the dress goes through the cleaning process, you may wish to have it packed away in a box to preserve it.
Many dry cleaners offer this service for an extra charge, and there are other companies that also specialize in preserving gowns.
Once the dress is packed away in an

acid-free

,

safe environment

, you can put it away without worrying about how well it will stand the test of time.
Just be sure to place the packed gown in an area

without extreme temperatures or humidity

.
Here's a great video for you "do-It yourselfers" !
For some reason people have a nasty habit of keeping "

stuff

" that simply sits around the home doing nothing more than collecting a bunch of dust.
OK, I am one of the most guilty of the bunch...
...and wifey can't stand my office clutter...
(

even though I know where EVERYTHING IS WHEN I WANT TO FIND IT

).
So, guys, do any your home offices look like this ?


If that be the case, according to my wife, unless you want to have your home looking like a reject from a secondhand store convention, you will need to keep on top of your

clutter

.
Keeping on top of
any type of clutter in a home
is actually a relatively easy thing to do, as long as you keep in mind a few simple principles.
The first principle is that you need to have a willingness and a desire to keep up with the task.
The second principle is that you need to be ready and able to get rid of things that you no longer need.
Specifically, here are a few ideas that you can use to help you get rid of some of the more common causes for clutter in your home

.
Magazines
Get rid of magazines and newspapers when you are finished with them.
Unless you really need to have a specific magazine article for some future school project, or you are wanting to share it with some on, get rid of it.
They only take up space in your living areas, and often attract unnecessary dust.

Recipes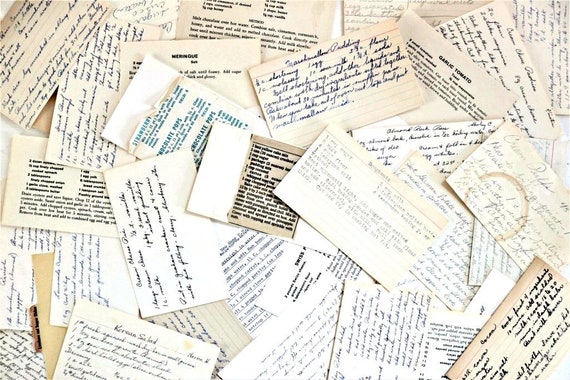 If you like to cook, take the time to periodically organize your recipe boxes.
Create a recipe book that you can reference easier. Not only will the book be likely to take up less space in your kitchen, it will also look better than having a bunch of recipe cards laying all over the place.
Medicine Cabinets
Aside from the closets in your home, the medicine cabinet and drawers usually collects the most clutter.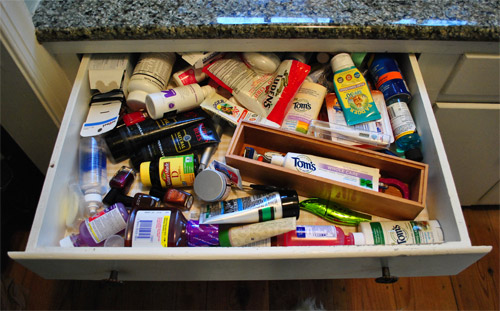 Take the time to periodically, and regularly, go through your medicine cabinet and

get rid of any old pills and medicine that you no longer use

.
Be sure that you properly dispose of the medicine when you are getting rid of it.

Closets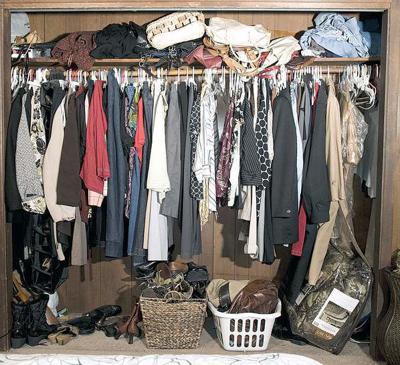 Perhaps the one place in your home that collects the most amount of clutter is the closet.
Once a month you should be going through your closet and making sure that you remove things that you no longer need.
You may not necessarily need to throw the items away, but if you no longer need them for the season, then place them into storage.
________________________
Here's How to Get Rid of It
No matter how much cleaning you do in your house, you will inevitably end up with dust pockets, places that are common dust collection areas.


If you have curio cabinets, book shelves, multi-leveled coffee tables, entertainment centers or dish hutches or any other multi-faceted surface, you will accumulate more and more dust.


Even hardwood flooring can collect what appears to be massive amounts of dust because carpet hides it in the fibers where it is less visible.


Laundry machines are also susceptible places for dust collection because of the lint trays.


With so many places that can collect dust, it seems like your entire house is a dust trap !


Cleaning dust requires knowing where it accumulates, and next time you see an over abundance of dust balls, here are the common places to look for them:
Kitchen


You will always find dust under any table and appliance. Use a

Swiffer

broom to get into the murky corners and underneath appliances.
Always move things away from the walls like garbage cans because they hide the dust balls that are lurking behind it.


Bathroom


You will have dust behind the toilet and underneath the cabinets. Use a Swiffer duster and broom or a vacuum with a hose if you have a carpeted bathroom.
Wipe down any crown molding. These are dust collectors.


Try to clean on top of cabinets and behind the shower curtain.


Usually shower curtains have one entrance side and the other accumulates dust balls behind it.


Living Room


Any kind of cabinet needs dusting as well as all electronics.


No matter what kind of flooring you have in your living room, always clean underneath chairs and coffee tables.


Got carpeting ?

Ever see a dust mite ?

This could be YOUR carpet if you don't dust it on a regular basis.


Bedrooms


Most bedrooms will have bedside tables and possibly a wardrobe or chest of drawers. These are huge dust collectors and need to be dusted regularly.
And...

always clean underneath the bed

.
This is a common place for dust to accumulate.


Laundry Rooms


Because of the lint drawer in dryers, dust balls are very common around the washing and drying machines.


Take a broom and run the bristles along the underside of the machines as well as alongside them. That seems to be where most of the dust accumulates.


In summary, dust accumulates anywhere where there is activity, so just make sure you know where your heavy dust areas are in your house in order to avoid large dust balls.


Videos?
What are the best mops to use?