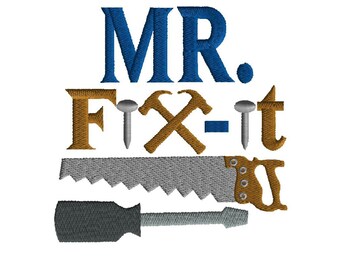 Forrest Fetherolf
Working with Electricity Requires
the right
Electrical Tool Kit
Have you ever started to work on an electrical project, only to find out that you don't have the proper tools?



Instead of wasting time and money by running around at the last minute, use this list of electrical tool kit necessities to ensure that you are ready.



You can avoid wasting time, while also saving yourself a lot of unnecessary frustration....if you do !



Drywall saw



A small handheld saw, with a pointed tip, that you can use to cut through drywall. Useful for cutting out areas for new outlets and other electrical boxes, as well as running wiring.



Another small handheld saw, that you can use to either cut large areas of drywall out, or for find tuning your cuts.



This tool can help you tighten bolts, as well as bend items, that may need it.

Long-nose pliers



Pliers with long, tapered noses that you can use to help wrap wiring.



Also called wire cutters, this tool is used to cut wiring down to its proper size.



Best tool possible for larger wires that you can't cut with other kinds of pliers.

Lineman's pliers



Lineman's pliers are also called combination pliers.



These pliers are typically a hybrid of long-nose and side-cutting pliers.

While not as adept at performing each of those individual tools tasks, it can adequately perform both.



Water-pump pliers



Similar in appearance to channel lock pliers, these are the perfect tool to use to help tighten difficult nuts and bolts.



These pliers are adjustable to be able to fit a variety of nuts and bolts.



Rubber-grip screwdrivers



Preferably, you should have a set of both straight edged, and Philips screwdrivers that have a rubberized grip.



With a rubberized grip, you will have a little more protection against accidental shocks.

A screwdriver that has a small stud or hole that you can use to help bend and attach wires to terminals.




Rotary screwdriver



Screwdriver that has a particularly long shaft, which has two bends in it.

Used to help attach switch plates, light fixtures, and has been designed to operate using only one hand.



Utility knife



Standard heavy duty knife that you can use in a variety of way, from stripping wires to cutting open packages.



Flat pry bar



Particularly useful for large tasks, where you will need to remove trimming or other items that may get in your way.



Hammer



Used to drive nails that will hold electrical boxes, replace trim, and generally hammer nails into things.

Stapler

Hand held stapler that is used to attach wiring to walls, as well as in other creative ways for your electrical projects.



Power drill



Power drills can be used in a variety of ways for electrical projects.



They can be used for everything from screwing cover plates in place, to attaching electrical boxes, to even cutting out openings in your drywall.

The best kind to use will have a 3/8 inch chuck.



Spade bit



Drill bit used to drill through wood joists.



Magnetic sleeve and bit



Tool which attaches to drill, which will create a magnetic force which will hold screws in place so you can work one handed.



Saber saw



Powered saw which you can use to cut out large sections of drywall, or other materials, that need to be removed.



Spiral cutting saw



Another type of cutting implement that you can use with great precision, and in tight areas.

Hole saw



Attached to a power drill, which will allow you to cut a perfectly round hole for light cans, or round electrical boxes.



Conduit reamer



A tool that can be either by itself, or attached to a screwdriver, which will allow you to create a smooth hole for any conduit.



Nut driver



Tool that you can use to tighten nuts and bolts, generally handheld, and operates in much the same way as a ratchet.



Typically looks like a screwdriver.



Fishing bit



A long flexible drill attachment that makes fishing, and running, electrical wires much easier.

Levels



Tool used to make sure that you install your electrical boxes, light switches, and so on square, flush and level to pre-existing construction.



Tape measure



Always useful to help ensure you cut things to their proper length.



Wire stripper/cutter



Tool used to strip and cut wiring.



Combination stripper



Tool used to strip a wide variety of electrical wiring gauges.



Coaxial stripper



Similar to a wire stripper, but designed to work on coaxial cables.



Coaxial crimper



Used to attach the coaxial wiring to connectors.



Armored cable cutter



Tool used to cut through armored, reinforced cables.



GFCI receptacle analyzer



Tool used to test electrical receptacles, and determine whether they work or not.

Voltage detector



Tool utilized to determine whether wiring has any voltage going through it.



Digital multi-tester



Also known as a digital multi-meter, this tool is used to take measurements of electrical currents.



Continuity tester



Tool or item that is used to test whether a electrical path can be established between two points.



Fish tape

Used to help route new wiring through walls or electrical conduits, usually metallic in nature.

Electrical tape



Tape that is used to help prevent any electricity from escaping from a live wire.



Helps prevent burns or fires.



Fiberglass ladder



Ladders are helpful for reaching areas such as a ceiling, and if made of fiberglass it will not conduct any electricity.




As always, we have some videos.













Remember...SAFETY FIRST when it comes to Electricity !




Mr. Fix-It

__________________________




The Garage
OK, be honest...does your garage look like this?
Within the walls of your home, chances are there are two rooms, or areas, that are in an almost constant state of disarray.
One is the laundry room, and the other is without doubt, the

garage

!
While it usually depends on the day of the week as to which one of these rooms is the single worst in the home, there is no doubt that these are two rooms that are typically in the most need of organizational help.
The stated purpose of a garage is to store and house your car or vehicle.
Unfortunately, this room typically becomes used as an oversized storage unit rather than what it was designed for

.
It can often seem to be a losing battle, but there is now some newer "

weapons

" to use in this ongoing battle.
These new weapons are now known as

garage storage systems

.
There are 3 basis models or types or storage systems

.
Here is a basic rundown of each that you can us.
When someone hears about this kind of unit, they typically think about the kind of cabinets that are found in a bathroom or kitchen.
When it comes to the garage though, there have been some changes in the recent years.
While it is possible to have the traditional cabinets, there is a slight problem with those, since they are not designed to withstand the stresses that come with a garage.
Youn might want to look into some of the new

metallic roller cabinets

, which are designed to withstand a higher amount of stress, as well as, being able to move around easily when the need arises.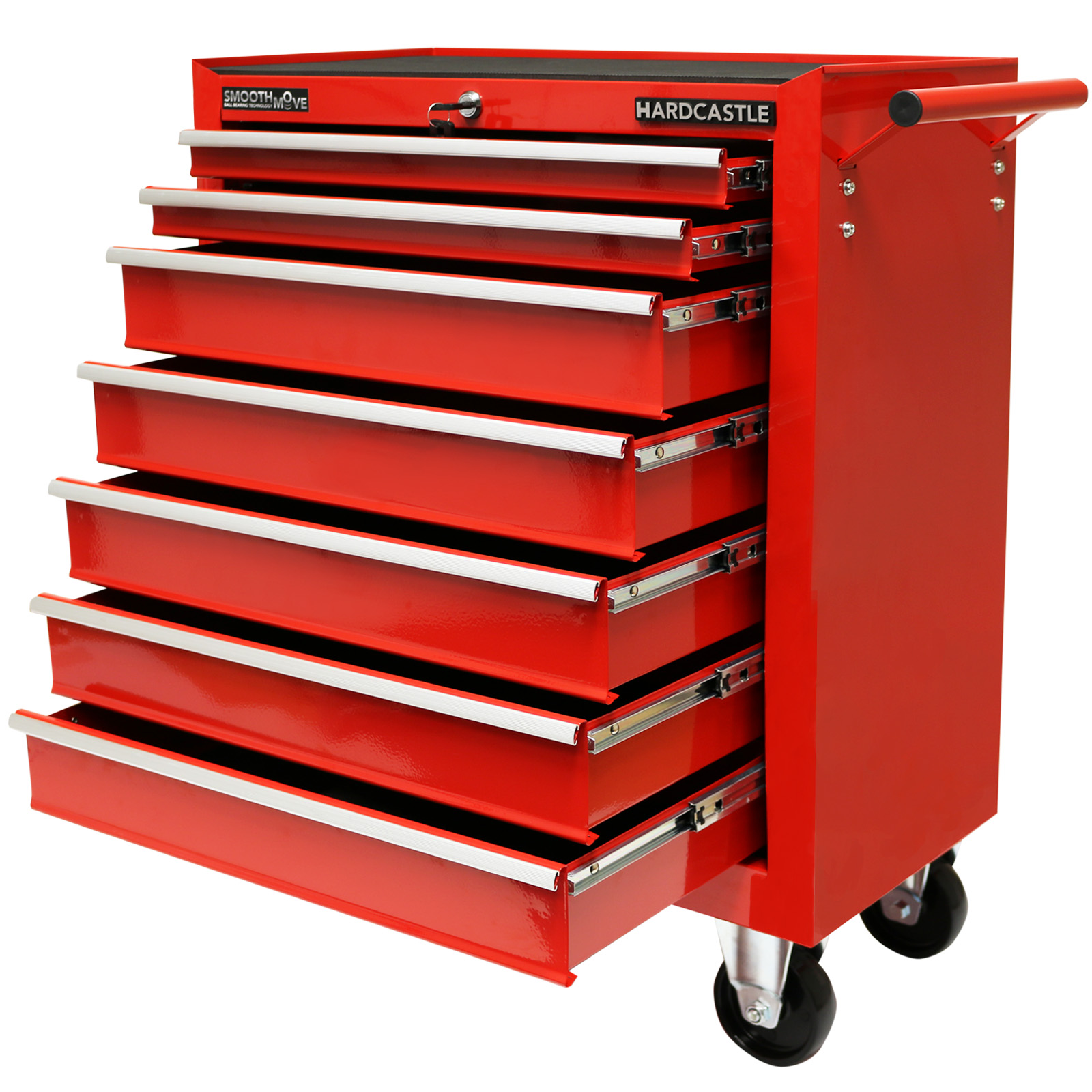 Recently there has been an interesting surge in

overhead storage units

.
These units are designed to raise everything above the head.
Since everything is outside of arms reach, it is a little more difficult to get to...a good thing...
...due to the fact that since everything is a little more difficult to reach, you are not going to be getting into your things as often, and therefore create a more disorganized clutter !
These are not really the typical "built into the wall storage units and cabinets" you might think of !
In fact

these units actually make the wall itself into the storage facility

.
Through the use of peg boards, and similar material, you can literally hang your items on the garage walls, allowing you to organize, clean, and decorate all at the same time.
We have some videos to give you a few ideas.
___________________________