Special Thanks to Sun City Anthem resident,
John Schmidt
, for sending this to us on this day of remembrance.
He was getting old and paunchy
And his hair was falling fast,
A
nd he
sat
around the Legion
Telling stories of the past.
Of a war that he once fought in
And the deeds that he had done,
In his exploits with his buddies;
They were heroes, every one.
And 'tho sometimes to his neighbors
His tales became a joke,
All his buddies listened quietly
For they knew where of he spoke.
But we'll hear his tales no longer,
For ol' Joe has passed away,
And the world's a little poorer
For a Veteran died today.
He won't be mourned by many,
Just his children and his wife.
For he lived an ordinary,
Very quiet sort of life.
He held a job and raised a family,
Going quietly on his way;
And the world won't note his passing,
'Tho a Veteran died
today
.
When politicians leave this earth,
Their bodies lie in state,
While thousands note their passing,
And proclaim that they were great .
Papers tell of their life stories
From the time that they were young,
But the passing of a Veteran
Goes unnoticed, and unsung.
Is the greatest contribution
To the welfare of our land,
Some jerk who breaks his promise
And cons his fellow man?
Or the ordinary fellow
Who in times of war and strife,
Goes off to serve his country
And offers up his life?
The politician's stipend
And the style in which he lives,
Are often disproportionate,
To the service that he gives.
While the ordinary Veteran,
Who offered up his all,
Is paid off with a medal
And perhaps a pension, small.
It is not the politicians
With their compromise and ploys,
Who won for us the freedom
That our country now enjoys.
Should you find yourself in danger,
With your enemies at hand,
Would you really want some cop-out,
With his ever-waffling stand?
Or would you want a Veteran
His home, his country, his kin,
Just a common Veteran,
Who would fight until the end.
He was just a common Veteran,
And his ranks are growing thin,
But his presence should remind us
We may need his likes again.
For when countries are in conflict,
We find the Veteran's part,
Is to clean up all the troubles
That the politicians start.
If we cannot do him honor
While he's here to hear the praise,
Then at least let's give him homage
At the ending of his days.
Perhaps just a simple headline
In the paper that might say:
"OUR COUNTRY IS IN MOURNING,
_________________________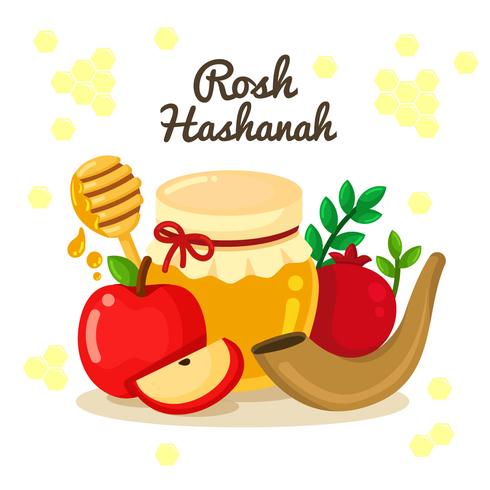 I've always tried to understand the numerous religions embraced by those in our world, and have come to the conclusion that to respect and understand them, one should know something about them, and how the overwhelming number of them share one common belief...that a stronger power exists that many, including myself, call God.
Sun City Anthem is filled with many individuals of various faiths, and today, we celebrate a Jewish holiday called "Rosh Hashanah".


Though Sun City Anthem is highly populated by those who share the Jewish faith, there is also a strong percentage of our community who have other beliefs; and I might add, know little about it !


This article is for them,
not
those of the Jewish faith...but for those who know little about that religion.
Why an article for non-Jews?
Perhaps understanding the significance at this time of year that began last night and culminates with the highest of Jewish holidays,
Yom Kipper
, at sundown on Wednesday, October 9th...
...known as the "
10 Days of Penitence
",
during which Jews ask God for forgiveness and pray to be inscribed in the "
Book of Life
" for another year...
... might in some way allow all of us to understand each other...and...bring us together...in a land that over 200 years ago, guaranteed in its
constitution, one of our greatest and overlooked freedoms...that of religion.
The "
Book of Life
" is symbolic of "God's journal" of those will be leave the material world in death during the next twelve months.
So what is Rosh Hashanah?
First, it began last night at sunset and
is celebrated for the first two days of
Tishri
; the first Jewish month, but the seventh month according to the Christian calendar.
While the Christian world is celebrating the final quarter of 2019, the Jewish calendar will be celebrating the first day of the year, 5780.
Why the year, 5780?
The Jewish faith believes that Adam and Eve's creation was in year 1, while the Christian calendar began with the birth of Christ.
Rosh Hashanah is the
traditional anniversary of the creation of Adam and Eve
, who were the first man and woman in the Jewish bible.
(The story of Adam and Eve are in the first book of the Christian bible, Genesis, as well).
The fest also embarks the significance realized by Adam and Eve about
the importance of role of humanity in God's world
.
The rituals followed for Rosh Hashanah include the blowing of
Shofar
(hollow horn of Ram), making a sound like that of a trumpet to welcome in the New Year.
This tradition is followed by
Yom Teruah,

a raising of the noise
.
According to the rabbinical (a Hebrew title given to a Jewish scholar/teacher) customs, the tradition is to eat apples dipped in honey..
....and this symbolizes a '
sweet new year
'.
In Hebrew,
'Rosh
' designates '
head
', '
ha
' means '
the
' and '
shanah
' means '
year
'.
Hence, the meaning of 'Rosh Hashanah' is 'head (of) the year', which refers to the Jewish new year day.
The Hebrew term "Rosh Hashanah"...
...comes from the
Arabic Ras as-Sanah
, which
was chosen as the name of Islamic New Year by the Muslim law makers
.
What do you say when you greet a person of the Jewish faith on this day?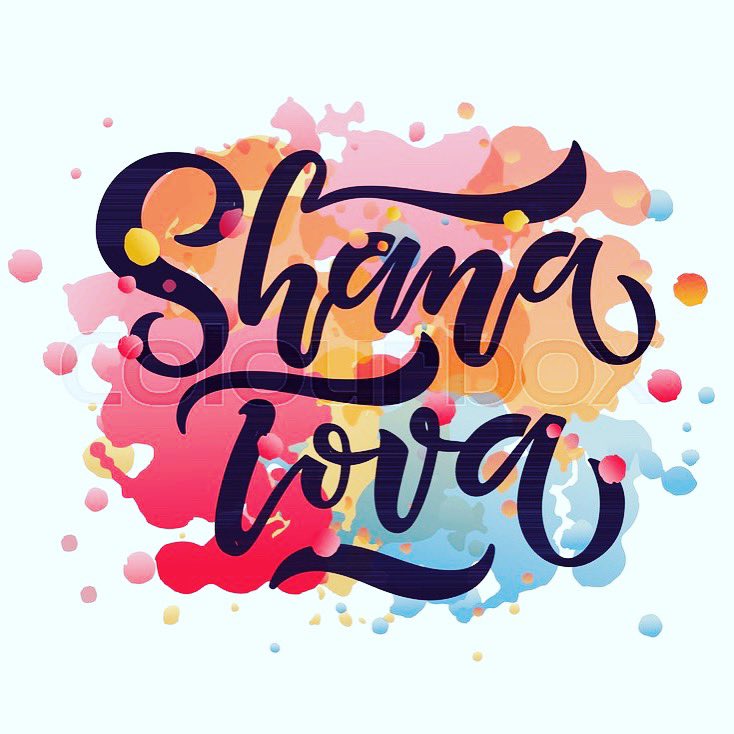 "
May the Year ahead bring you...
a happy, healthy, peaceful, and prosperous
So, from a Catholic to all those unfamiliar with this Jewish Holiday, Anthem Opinions wishes the entire world...
_______________________
&


I'm sure you've never heard of this individual, but "a long time ago", a man existed whose dedication to those injured in war...would forever become a "lost" part of

Nevada history

.
His name...
Reuel Gridley
was born on
January 23, 1829 in Hannibal (the same town another man named
Sam Clemens
spent his childhood) in the "Show Me State" of Missouri.
Sam was 6 years younger than Reuel, but because of the manner in which children were educated at the time, the two would be school classmates.
His "family tree" was as "Americana" as could be, being a fourth generation American...his great grandfather migrating from England to Connecticut in

1630

!
On his grandmother's side of the family, were the "

Colts

" of Connecticut, who invented the "

Colt

"

firearm

.
Reuel loved his country...and served as an enlisted man in the Mexican American War from 1846 to 1848.
After the war, he went back to Missouri, and in 1850, he met and married the lovely "Susan Snyder" of Louisiana...
...but...l
ike

Sam Clemens

, the taste of "

adventure

" would lead he and Susan to California in 1852 by way of boat, traveling through the Isthmus of Pamana to San Francisco.
The California Gold Rush had opened "the West" and the Gridleys wanted to be a part of it !
Over the next ten years,

Reuel

would work as a miner, an auctioneer, a newspaper reporter, was a banker, and ended up running a courier service...in the town of

Paradise

,

California

.
...he'd do just about anything to make a living !
Then...somewhere between 1860 and 1864, after years of accomplishing little success in "

Paradise

", he, Susan, and his growing family moved to the small silver mining town of

Austin, Nevada

.
...and that's where our story really begins !
By 1864, Reuel was part owner in a general store in Austin, when during a local election, Reuel made a bet..
..

a bet that would place him in Nevada history books forever thereafter

.
Reuel Gridley

was a staunch

Democrat

, and during that April, 1864 mayoral election he made a bet with a friend, a Dr. Herrick, the Republican mayoral candidate...that the Democrat would win.
The

Democrat LOST

and

Reuel

had to pay up...
...the loser would have to carry a 50 pound sack of flour through the town accompanied by a brass band...a distance of about 1.25 miles..while playing the tune

"

John Brown's Body" .
(I'm sure you'll recognize the tune)
It was all done in good fun and following the "parade" through the town, Reuel, his friends, and a group of both Democrats and Republicans, decided to celebrate at a local tavern..

to present the sack of flour to the victorious Dr. Herrick

!
...but...

Dr. Herrick didn't want the sack of flour

...
...and as a result, it was in that tavern that

Reuel Colt Gridley

would conceive an idea that would lead him to fame !
Being a veteran having fought in the Mexican American War, he knew firsthand the sanitary problems vets faced while in battle and how it would affect them when they returned home.
Remember...it was

1864

at the time of the bet, and the United States was in the midst of the Civil War.
"

let's turn this losing bet into something positive...let's make lemonade out of the lemon

" !
While in the tavern, his old auctioneer experience came back to him and he decided to

auction

the

SACK OF FLOUR

he had been forced to carry though the town,

donating the full proceeds to the US Sanitary Commission

, a private relief agency for the benefit of wounded Union soldiers.
The winning bid was rumored to be from Reuel himself at $300; and

after paying the $300 for the sack

, he promptly

DONATED the SACK to be resold AGAIN

!
And so, in the spirit of helping wounded Union soldiers,

the crowd continued to buy the sack and donate it again and again to be resold for that noble cause

.
By the time the evening ended,

reports of between $2,500 and $8,000 had been collected

.
But that was just the beginning...
His old schoolmate,

Sam Clemens

, who was also living in Nevada at that time, heard about it...and decided to make it a story in his local Virginia City newspaper.
And...when

Virginia City

got involved after the Clemens story....the "hobnobs" arrived in a parade with expensive carriages...to show the town that the "

Who's Who

"

would also do their part

.
That parade netted

an additional $40,000

for the Sanitary Commission

when the Virginia City elite would buy and RE-DONATE that sack of flour again and again

.
Reuel

wasn't through...he then decided to journey to San Francisco, and from there he traveled across the county all the way back to St. Louis in Missouri.
When all was said and done, the total amount collected through the sale and continuous donation of the sack of flour, amounted to between...
...a hefty sum in 1864 dollars.
The last sack was sold in April, 1865.
As time passed and his celebrity faded from memory,

Reuel

, in his passion, had sadly neglected his own well-being.
He returned to Austin, Nevada in failing health, having depleted his personal funds.
His store was nearly bankrupt, the silver mining was dying out, and as a result, he was penniless.
He left Nevada and traveled back to Stockton, California, where he continued to face financial hardship and ill health.
One day, a Stockton resident recognized him, and tried desperately to assist him and his family in their hour of need; but

Reuel

was a proud man, refusing to accept any form of

financial charity

....
...but finally accepted the

medical attention

he needed so badly.
With the town now aware of his plight, he was able to obtain employment and an eventual partnership with a man named

Henry Sargeant

, in a local town market.
Reuel

would soon become a pillar of society in Stockton, California over the next few years following the end of the Civil War...
...but finally, due to poor health, he and his wife and four children, moved back to where the "old West" story had begun...
On

November 24, 1870

...he died at the young age of just

41

years.
He is buried in Stockton, California where the residents, with

25 cent donations

, built this memorial to that patriotic American who had demonstrated kindness and generocity his entire life.
The monument bears these words:
But death wouldn't end the story of

Reuel Gridley

!
His pal,

Sam Clemens

, had changed his name to

Mark Twain

, wrote a book, and published it in 1886, in which the story of

Reuel Gridley

became an integral part...
In 2003, the

Reuel Gridley store

located in Austin, Nevada was placed on the "National Registry of Historic Places"
But we can't end our story without...
The actual Flour Sack that

Reuel Gridley

carried from town to town

155 years ago

...is still in existence...
...and is proudly displayed at Nevada History Society in Reno, Nevada.
_____________________