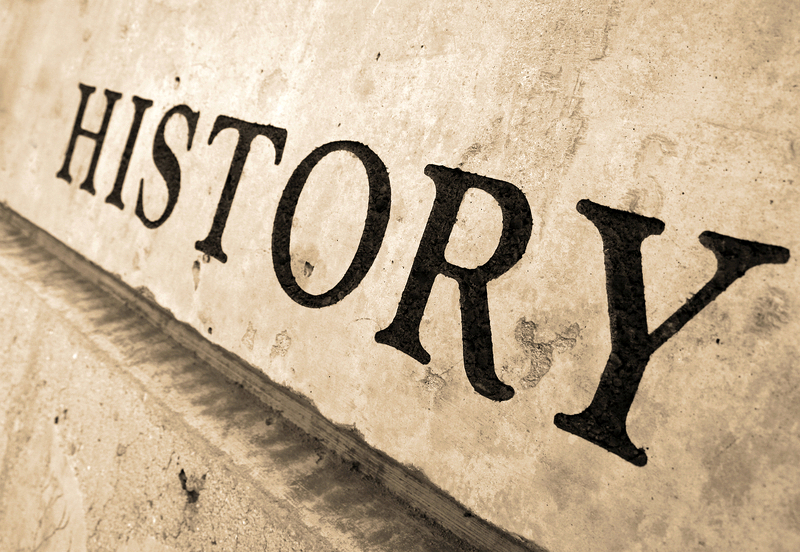 &

Those We Lost
October thru December 2018
October
Karl Mildenberger
October 4th...Age 80
(European Heavyweight Boxing Champion from 1964-1968...defeated by Muhammed Ali in 1966)
(American animator and filmmaker...best known for his creation of "The California Raisins" and is looked on as "The Father of Claymation")
(American singer...best known for being a part of the singing group "The Angels" with the hit record "My Boyfriend's Back" in 1963...also her single "Party Girl" in 1964)
Scott Wilson
October 6th...Age 76
(American actor...best known for his role as "Richard Hickock" in the film "In Cold Blood" and in the TV series "The Walking Dead" in the role of "Hershel Greene")
October 13th...Age 83
(NFL football player with the Green Bay Packers 1958-66 and New Orleans Saints in 1967...played for Vince Lombardi and was part of the "Thunder & Lightning" duo with Paul Hornung...named the league's MVP and rushing leader n 1962...inducted into the Green Bay Packers Hall of Fame in 1975...elected to the NFL Hall of Fame in 1976...will always be known for his competitive spirit with Jim Brown)
Paul Allen
October 15th...Age 65
(Co-founder of Microsoft with Bill Gates in 1975...owner of the Seattle Seahawks of the National Football League and the Portland Trailblazers of the National Basketball Association)
Diana Sowle
October 19th...Age 88
(American actress...the last surviving adult cast member of "Willy Wonka & the Chocolate Factory")
Earl Bakken
October 21st...Age 94
(Developed the 1st external battery-operated, transistorized, wearable artificial pacemaker in 1957)
(American recording artist and songwriter....best known for his single "Poke Sally Annie"...wrote "Rainy Night in Georgia" later recorded by Brook Benton)
(Career Criminal...a "boss" of Boston's "Winter Hill Gang"...was on the FBI Most Wanted List for 12 years....Johnny Depp portrayed him in the 2015 film, "Black Mass"...killed in prison while being transferred to a prison)
(Major League Baseball Player for 21 years....2 stints with the San Francisco Giants...National League Rookie of the Year in 1959...National League Most Valuable Player in 1969...National League Comeback of the Year Award winner in 1977...elected to the Major League Baseball Hall of Fame in 1985)
November
Donna Axum
November 4th...Age 78
(Miss America 1964)
Katherine "Scottie" MacGregor
(American actress best known for her role as "Harriet Oleson" on the TV series "Little House on the Prairie")
Roy Clark
November 15th...Age 85
(Country & Western singer...best known for his hosting the TV show "Hee Haw" (1969-1997)...became a member of The Grand Ole Opry in 1987....elected to the Country Music Hall of Fame in 2009)
November 30th...Age 94
(41th President of the United States (1989-1993)...Vice President of the United States (1981-1989)...the youngest pilot in World War II...married to his beloved wife, Barbara, for 73 years)
Ken Berry
December 1st...Age 85
(American actor....best known for his roles at "Captain Parmenter" in the TV show "F Troop" (1965-67), "Sam Jones" in the TV show "Mayberry RFD" (1968-71), numerous personal appearances on "The Carol Burnett Show" (1968-78), and "Vinton Harper" in the TV show "Mama's Family" (1983-90)...and was part of "The Abbott & Costello Act" at the Sahara Hotel in Las Vegas in the mid-50s and performed with Andy Griffith and Jerry VanDyke at Caesars Palace in the mid-70s)
December 17th...Age 75
(American actress best known for role as Laverne DeFazio in the hit TV series "Laverne & Shirley"...receiving 3 Emmy Nominations....subsequently directed a number of films which included "Awakenings", "Big", "Renaissance Man", "A League of Their Own")
December 20th...Age 87
(English actor in many American films including his role as "Lyndon Johnson" in the movie "The Right Stuff" and the corrupt President in "Clear & Present Danger" and guest appearances on numerous TV shows)
__________________________
Those We Lost
July thru September 2018
July
Tab Hunter
July 8th...Age 86
(American movie star and singer of the 1950s......recorded a #1 song in 1957 "Young Love"...best known for his role as "Joe Hardy" in the film, "Damn Yankees" in 1958)
Nancy Sinatra Sr.
July 13th...Age 101
(The first wife of Frank Sinatra...mother of Nancy Sinatra, Jr. Frank Sinatra. Jr., and Tina Sinatra
Gary Beach
July 17th...Age 70
(Best known for his role as Roger DeBris portraying Aldolph HItler in the Mel Brooks film "The Producers"...received the 2001Tony Award as the Best Featured Actor in a Musical in "The Producers")
Elmarie Wendel
July 21st...Age 89
(American actress best known for her role as Mrs. Dubcheck in the 1996-2001 TV show "3rd Rock from the Sun" and as Gina Sorenstam on the 2003-2007 TV show "George Lopez Show")
July

Charlotte Rae
August 5th...Age 92
(American actress...best known for her role as "Edna Garrett" in the TV sitcoms "Different Strokes" and "The Facts of Life"
August 5th...Age 96
(Governor of Nevada from 1967 to 1971 and US Nevada Senator (R) from 1974 to 1987...always one of President Ronald Reagan's staunches allies...grandfather of Nevada Attorney General Adam Laxalt)
August 7th...Age 78
(National Hockey League Chicago Icon playing for the Black Hawks from 1959 to 1980...scored 6 goals in the 1961 Chicago Black Hawks Stanley Cup championship...named to 8 NHL All-Star Teams...elected to the NHL Hall of Fame in 1983...in 1980 was the First Chicago Black Hawk to have his uniform number 21 retired....in 1998 was ranked as #17 on the list of the 100 greatest hockey players of all time by "The Hockey News"...will always be remembered with his days playing with Bobby Hull)
August 16th...Age 76
(American singer referred to as "The Queen of Soul" with such hits as "Respect", "Think", and "Chain of Fools"...winner of 18 Grammy Awards...the first woman to be elected to the "Rock n Roll Hall of Fame in 1987)
Barbara Harris
August 21st...Age 83
(American actress...received a Tony nomination in 1962 for "Outstanding Featured Actress in a Musical" for her performance in "From the Second City" which she brought from Chicago to New York...another Tony nomination in 1966 for "Best Actress in a Musical" for her performance in "On a Clear Day You Can See Forever"...appeared in numerous TV and film roles...earning an Oscar nomination for "Best Supporting Actress" in 1971 for her performance in "Who's Harry Kellerman and Why is He Saying Those Terrible Things About Me?"...received 4 Golden Globe nominations in the category "Musical Comedy")
August 24th...Age 76
(British Entertainment Reporter...best known for starring in the 1984-1995 TV series "Lifestyles of the Rich & Famous"...a man who allowed us to have "champagne wishes & caviar dreams"...a Las Vegas resident for years until his death)
August 25th...Age 81
(US Senator from Arizona from 1986 until his death...2008 Republican nominee for President of the United States)
August 26th...Age 91
(American playwright, screenwriter, and author...best known for some of the best comedies of all time that included "The Odd Couple","The Goodbye Girl", "Brighton Beach Memoirs", "Biloxi Blues", "The Out of Towners", "Sweet Charity", "The Heartbreak Kid", "Barefoot in the Park"...was an original TV writer for Sid Caeser's "Your Show of Shows" joining other writers that included Mel Brooks and Carl Reiner)
September
Lydia Clark (Heston)
September 3rd...Age 95
(American actress...appeared in films "The Greatest Show on Earth", "The Atomic City" and "Will Penny" as well as guest appearances on a number of TV shows...married to actor Charlton Heston for 64 years until his death in 2008)
Bill Dailey
Septrember 4th...Age 91
(American actor...best known in the role as "Major Roger Healey" on the TV show "I Dream of Jeannie" and the role as "Howard Borden" on "The Bob Newhart Show")
Burt Reynolds

September 6th...Age 82
(American actor...best known for films "Smokey & The Bandit" and sequel, "Cannonball Run","The Longest Yard", "The Best Little Whorehouse in Texas", "Deliverance", and won the Oscar for Best Supporting Actor in his role as Jack Homer in the 1997 film "Boogie Nights)
Those We Lost


April thru June 2018
April
Steven Bochco
April 1st...Age 74
(American writer and producer of some of the most popular TV shows of all time which include "Hill Street Blues", "LA Law", "Doogie Howser, MD", "NYPD Blue"...winner of numerous TV awards including 10 Emmys and 4 Peabody Awards....elected to the Television Hall of Fame in 1996)
Joe McConnell
April 8th...Age 79
(American Sportscaster spending 23 seasons broadcasting games National Football League games for the Denver Broncos 1969, Minnesota Vikings 1971-76, Chicago Bears 1977-84, Indianpolis Colts 1992-94, and Tennessee Oilers 1997-98....7 seasons broadcasting games in the National Basketball Asssociation for the Phoenix Suns 1970-72 and Indiana Pacers 1972-77...7 seasons broadcasting Major League Baseball for the Minnesota Twins 1978-79 and Chicago White Sox 1980-84...also broadcasted Championship series for Major League Baseball, National Basketball Associaion, and 3 Super Bowl games for the National Football League)
Yvonne Staples
April 10th...Age 80
(Hall of Fame Soul Singer as a member of the 1970s group "The Staple Singers" with hits that included "Respect Yourself", "If You're Ready", and "I'll Take You There")
Mitzi Shore
April 11th...Age 87
(Former husband of comic Sammy Shore and mother of Pauly Shore...founder of "The Comedy Store" in Los Angeles in 1972)
R. Lee Ermey
April 15th...Age 74
(American Actor and Former Marine Corps Staff Sargeant....nominated in 1987 for a Golden Globe Award for his portrayal of Gunney Sgt. Hartman in the firm "Full Metal Jacket"...subsequently appearing in 60 films and TV shows and commercials)
Harry Anderson
April 16th...Age 65
(American actor....primarily known for his roles of "Harry the Hat" in the TV series "Cheers" and as "Judge Harry Stone" in the hit TV series "NIght Court" from 1984-92)
Barbara Bush
April 17th...Age 92
(Former First Lady married to President George H.W. Bush and mother of President George h. Bush)
Bruno Sammartino
April 18th...Age 82
(One of the most popular professional wrestlers of the 1960s and 1970s...World Wrestling Federation's Champion from 1963-71 and again from 1973-77...elected to the World Wrestling Entertainment Hall of Fame)
Verne Troyer
April 21st...Age 49
(American actor...best known as "Mini-Me" in the Austin Powers movies
May
Wilson Frost
May 5th...Age 92
(Former Chicago alderman who, at the death of Chicago Mayor Richard J. Daley in 1976, claimed to be the acting Chicago Mayor...was rejected by the entire City Council, subsequently naming Michael Bilandic to the office)
Gayle Shepherd
(third from left)
May 7th...Age 81
(Member of the singing group "The Shepherd Sisters"...known for appearances on the Arthur Godfrey Show...best known for their 1957 hit "Alone")
George Deukmejian
May 8th...Age 89
(Former 2 term Republican governor of California from 1983 to 1991)
Chuck Knox
May 13th...Age 86
(former NFL Head Coach...Los Angeles Rams from 1973-1977...Buffalo Bills from 1978-1982 and from 1992-1994...Seattle Seahawks from 1983-1981...NFL Coach of the Year in 1973, 1990, 1984)
Margot Kidder
May 13th...Age 69
(Canadian-American actress...best known for her role as "Lois Lane" in the Superman Film series)
Tom Wolfe
May 14th...Age 88
(American author...best known for his novels "The Bonfire of the Vanities" and "The Right Stuff")
Doug Ford
May 14th...Age 95
(Professional Golfer....1955 PGA Championship...1957 winner of The Masters Tournament...2011 inducted into the World Golf Hall of Fame)
Joseph Campanella
May 16th...Age 93
(American actor who appeared in over 200 TV & movies roles starting in the 1950s...in Soap Operas "The Guiding Light" and "The Days of Our Lives"...in Sitcoms "One Day at a Time" (as Ann Romano's ex-husband)..."The Mary Tyler Moore Show" (as Mary Richard's ex-flame)..."Mannix" (as Mannix's boss and friend "Lew Wickersham"...and narrated "The Discover" series on the Disney Channel)
Alan Bean
May 26th...Age 86
(American astronaut...2nd manned mission to the moon (4th person to walk on the moon) on Apollo 12 in November, 1969...Commander of Skylab 3 in 1973)
Don Peterson
May 27th...Age 84
(American astronaut...mission speciialist on the Space Shuttle "Challenger" testing space suits during a walk in space)
June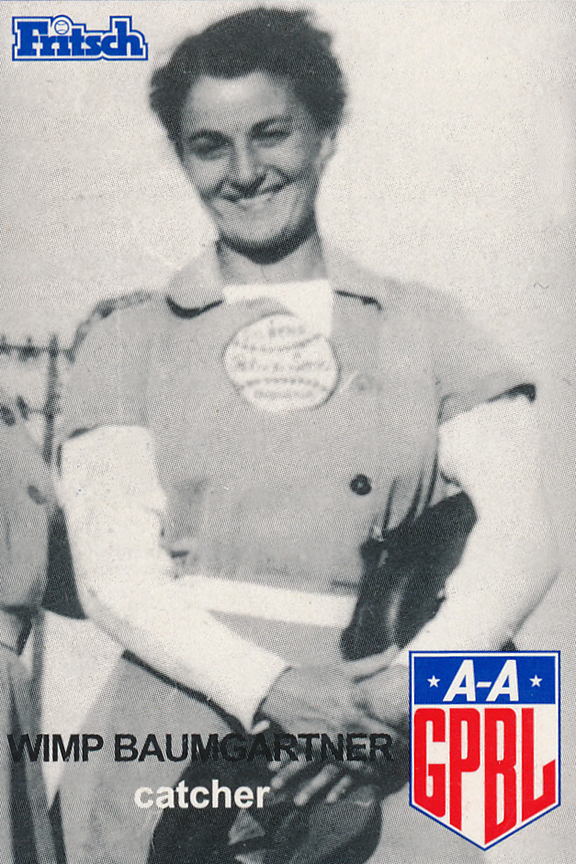 Mary Baumgartner
June 2nd...Age 87
(All Star Catcher and member of the 5 teams (2 Championships) in the All-American Girls Professional Baseball League from 1949-1954)
Dwight Clark
June 4th...Age 61
(Professional NFL player...known best for "The Catch" in the 1982 NFC Championship game between the San Francisco 49ers and the Dallas Cowboys)
Red Schoendienst
June 6th...Age 95
(Major League Baseball Player & Manager...St. Louis Cardinals from 1945-1956...New York Giants from 1956-1957...Milwaukee Braves from 1957-1960...St. Louis Cardinals from 1961 to 1963...managed the St. Louis Cardinals from 1965 to 1976...named Manager of the Year in 1967 and 1968...elected to the National Baseball Hall of Fame in 1989)
Anthony Bourdain
June 8th...Age 61
(American celebrity chef...hosted numerous TV food TV shows for The Food Channel, Travel Channel, and CNN)
Neal E. Boyd
June 10th...Age 42
(American singer...winner of Season 3's America's Got Talent)
June 13th...Age 87
(Worked for Elvis Presley for 15 years as his drummer...performed in the Presley '68 Comeback...elected to the Rockabilly Hall of Fame and Rock & Roll Hall of Fame in 2009)
Dutch Rennert
June 17th...Age 88
(National League Umpire from 1973-1992...umpired 6 National League Championship Series, 2 All-Star Games, and 3 World Series Games...best known for his animated and loud "strike" calls)
Hubert Green
June 19th...Age 71
(American Professional Golfer....winning 29 professional golf tournaments including The US Open in 1977 and PGA Championship in 1985...inducted into the World Golf Hall of Fame in 2007)
Dante Caputo
June 20th...Age 74
(Argentinian who served as the United Nations Minister of Foreign Relations from 1983-1989 and honorary President of the United Nations General Assembly 1988-1989)

Peter Thomson
June 20th...Age 88
(Australian Professional golfer...winner of The Open Championship 5 times between 1954 and 1965...elected to the World Golf Hall of Fame in 1985)
Charles Krauthammer
June 21st...Age 68
(American columnist and conservative political commentor on FOX news)
George Cameron
June 24th...Age 70
(American Guitarist...member of the American Rock Group The Left Banke...with hits "Walk Away Renee" and "Pretty Ballerina")
Richard "The Old Man" Harrison
June 25th...Age 77
(The Patriarch and co-owner of the "Gold & Silver Pawn Shop" that was opened in April, 1981 that became famous on the History Channel's "Pawn Stars")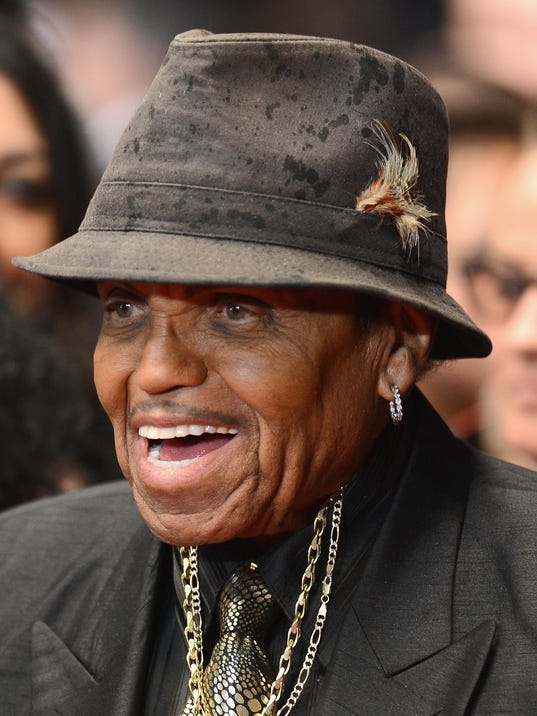 Joe Jackson
June 27th...Age 89
(Patriarch of the nine children of The Jacksons)
_____________________________
Those We Lost


January thru March, 2018
January
Jerry Van Dyke
January 5th...Age 87
(American Actor...brother of Dick VanDyke...best known as "Luther Van Dam" in the hit TV Series "Coach" from 1989-1997)
John Young
January 5th...Age 87
(American astronaut...9th man to walk on the Moon...Commander of Apollo 16)
Doreen Tracey
January 10th...Age 73
(One of the original Disney Mousteteers)
Keith Jackson
January 12th...Age 89
(American Sportcaster...the first individual to cover the play by play on the NFL's Monday Night Football on ABC-TV...and legendary college football sportscaster)
Doug Harvey
January 13th...Age 87
(Legendary Major League Baseball National League umpire from 1962 to 1992...Society of American Baseball Research listed him as the 2nd greatest umpire of all time...umpired in 5 World Series and 7 All-Star games...inducuted in the the National Baseball Hall of Fame in 2010)
(American Hall of Fame Car Racing Driver...Indy, Formula One, NASCAR, and Trans Am Series)
Mike Shanahan
January 15th...Age 78
(Former Owner of the St. Louis Blues of the National Hockey League from 1986 to 1995...brought Hall of Fameer Brett Hall to the team...elected to the Missouri Sports Hall of Fame in 1997)
Bradford Dillman
January 16th...Age 87
(American Actor best known for roles in film and numerous TV shows...won the Golden Globe Award for as Best Actor in the 1958 film "A Certain Smile" and played a major role in the 1959 film "Compulsion)
(member of the Boston Celtics 1969-1979 as a first round draft choice...member of the NBA Champions in 1974 & 1976 and MVP in 1976...7 time NBA All-Star....elected to the NBA Hall of Fame in 2015...a member of the 1968 Basketball Olympic Team in Mexico)
Dorothy Malone
January 19th...Age 93
(American actress...winner of the 1956 Oscar for Best Supporting Actress in the film "Written in the Wind"...played the role of "Constance MacKenzie from 1964-1968)
John Coleman
January 20th...Age 83
(Meteorologist Weatherman in Chicago and San Diego and the national "Good Morning America" show for 61 years before his retirement in 2014...co-founder of "The Weather Channel"...retired to the Las Vegas Summerlin community in 2016)
Mort Walker
January 27th...Age 94
(Creator of the comic strip "Beetle Bailey" in 1950 and its spin-off "Hi & Lois" in 1954...have circulation in over 1,800 newspapers)
February
February 1st...Age 74
(replaced David Ruffin in 1968 as the lead singer of "The Tempations"...with leads on the songs "Cloud Nine" and "Ball of Confusion")
John Mahoney
February 4th...Age 77
(American Actor best known as playing the role of Kelsey Grammer's father, "Martin Crane" from 1994 to 2004 in the hit TV sitcom "Frasier"...also stared as "Kid Gleason" the manager of the 1919 Chicago White Sox in the film "Eight Men Out")
(American actor of Mexican and Chilean descent who played in numerous classic films including the role of "Julius Caesar" in "Sparticus", and roles in others including "Psycho", "Imitation of Life", and "Thoroughly Modern Millie"...was on the Screen Actors Guild Board in several officer positions including president in 1972...served as U.S. Ambassador to Mexico from 1981 to 1986)
Vic Damone
February 11th...Age 89
(American singer & actor....recorded songs with included #1 "You're Breaking My Heart" in 1949 and #4 "My Heart Cries for You" in 1950)
Marty Allen
February 12th...Age 95
(American comedian...long time resident of Las Vegas...part of the comedic act "Martin & Allen" from 1957-1968...later performed with his wife, Karen Kate Blackwell, at numerous Las Vegas hotels & cruise ships... a monthly contributor of The Vegas Voice...appeared on the Ed Sullivan Show 44 times with most famous line in 1964 during the Beatles first performance saying "I'm Ringo's Mother"...in the 1970s and 1980s was a regular on the TV show "Hollywood Squares...will always be known for his coin phrase "Helle Dere"...received the Soldier's Medal for Bravery during World War II)
Billy Graham
February 21st...Age 99
(American Evangelist renown throughout the world...a friend to many US Presidents)
Nanette Fabray
February 22nd...Age 97
(American actress in Stage, TV, and films...winner of a Tony Award as Best Actress in a Lead Role in the musical "Love Life"...3 Emmys on Sid Caesar's "Caesar's Hour"...known for her role as "Katherine Romano" mother of Bonnie Frankin's "Ann Romano" on the TV series "One Day at a Time"...aunt of actress and singer, Shelly Fabares)
March
Bill Burkett
March 1st...Age 75
(top left in photo)
(original member of the pop group "The Vogues" 1965-1983 and rejoined the group in 2008 until his death...best known for such hits as
"Five O'Clock World"..."You're the One"..."Magic Town")
Sir Roger Bannister
March 3rd...Age 88
(British track star...the first man to break the 4 minute mile on May 6, 1954 with a time of 3:59.4...competed and placed 4th in the 1952 Olypics at Helsinki, Sweden...eventually becoming a noted British neurologist, retiring in 1993)
David Ogden Stiers
March 3rd...Age 75)
(American actor and two time Emmy Award winner best known for his role as Major Charles Emerson Winchester in in the TV series "M*A*S*H" from 1977-1983)
Bill Pulte
March 7th...Age 85
(founder of Pulte Homes...building over 500,000 homes since 1950 and operating in 53 markets in 27 states)
Ken Flach
March 12th...Age 54
(American Professional Tennis player....a specialisst in men's doubles winning US two Opens in 1985 and 1989 and two Wimbelton titles in 1987 and 1988...winner of mixed doubles French Open in 1986 and Wimbleton in 1987....won an Olympic Gold Medal in 1988 in men's doubles)
Stephen Hawking
March 13th...Age 76
(One of the most brilliant minds of all time....wrote the bestseller " A Brief History of Time"...modern cosmology's greatest mind...originally diagnosed with ALS in 1963 at the age of 21)
Tom Benson
March 15th...Age 90
(Owner of the New Orleans Saints (NFL) and New Orleans Pelicans (NBA) professional sports Teams....Saints were winners of Super Bowl LXIV in 2010)
Dushon Monique Brown
March 23rd...Age 49
(American actress best known for role as Chief Bowden's secretary on the TV Show "Chicago Fire")
Debbie Lee Carrington
March 24th...Age 58
(American actress who dwarfism allowed her roles in films which included Star Wars films "Return of the Jedi" (as an Ewook), "Harry & The Hendersons" and "Total Recall" (as Thumbelina")...as well as many TV appearances on such shows as "Married with Children", "In Living Color", "Seinfeld", and "Boston Legal")
Linda Brown
March 25th...Age 76
(American Civil Rights subject of the famous 1954 "Brown vs the Board of Education" decision where the Supreme Court determined the unconstitutionality of of segregated schools)
Rusty Staub
March 29th...Age 73
(Major League Baseball player for 5 teams (Colt 45's, Expos, Mets. Tigers, & Mets) from 1963-1985...retired with 2,716 hits...the only Major League baseball player to have 500 hits with four different teams...elected to the New York Mets Hall of Fame in 1986...inducted into the Texas Sports Hall of Fame in 2006...elected into the Canadian Baseball Hall of Fame in 2012)
__________________________________
Just Where Did the Song
"Rudolph the Red Nosed Reindeer"
Originate ???
This is the most popular version as to how "

Rudolph

" got his

Red Nose

...
...involving a man named

Robert Lewis May

.
(

July 27, 1905--August 10, 1976

)
Bob May

worked as a catalog advertising copywriter for

Montgomery Ward & Company

when the company, recognizing his skills in poetry, asked him for ideas on a booklet of illustrated poems as a promotional give away.
His wife,

Evelyn

, had been seriously ill since 1937 before her death in July, 1939, leaving him to raise their 4 year old daughter,

Barbara

.
Ironically, May's wife,

Evelyn

, was

Jewish

.
It was in 1939, during his wife's illness, that he began writing a book about his painfully shy childhood...
...choosing a deer as its central character.
The family resided in Chicago, and little

Barbara

loved the deer at the Chicago zoo.
When his wife Evelyn passed away, the Montgomery Ward bosses decided to take May off the book assignment to allow him to grieve; but he refused the offer, completing a poem in 1939.
According to a

Paul Harvey "Rest of the Story" article

, little

Barbara

was then recruited to help in development of the story to make sure

Rudolph

would appeal to children.
May would read to her his verses and if she inquired about the meaning of any words, he would simplify the vocabulary.
May pitched his story to Montgomery Ward executives about the
ugly duckling reindeer with three possible names...
Rollo

...

Reginald

...and...

Rudolph
At first the company turned down the idea and asked May to return with a second draft.
When May came back with his improved story that included sketches by an illustrator, the company executives accepted it, naming the red nosed reindeer

,

Rudolph

!
...and the rest is history.
The "

Rudolph

" poem was then distributed to shoppers during the

1939

holiday season....because it was less expensive than giving them coloring books as they had been doing for years....
...and the shoppers

LOVED IT

....
...so much so that

Montgomery Ward distributed 2.4 million copies during their 1939 and 1946 holiday promotion period

.
World War II had restrictions that did not allow distribution between 1940 through 1945.
The year

1946

proved to be such a financial success for the company that the executives awarded

May

with the copyrights of his popular Christmas story.
Once he received the copyrights, he approached

a man named

Harry Ebaum the head of

Maxton Publishers

, a small publishing company, in 1947, to print an updated edition.
Other publishers had passed on the book, believing that the previous millions of copies given away free, had ruined any possibility of future sales.
Harry Ebaum

was RIGHT...those who passed...were WRONG.
The book became an immediate best seller.
Since then the story of

Rudolph The Red Nosed Reindeer

has been released world wide in twenty-five languages.
In

1949

Johnny Marks

, May's brother-in-law,

adapted the story to music

..
...and "

Rudolph The Red Nosed Reindeer

" was immortalized by singing cowboy star,

Gene Autry

.
Over two million copies of the recording sold, second only to Bing Crosby's "

White Christmas

".
In

1958

,

Johnny Marks

wrote another tune about his Christmas reindeer.
It was recorded by the legendary Chuck Berry, and titled "

Run Run Rudolph

".
It became even more popular as the title song in the hit film, "Home Alone".
Robert May

lived to see millions of children read his poem, and there hasn't been a Christmas since 1949 when "

Rudolph the Red Nosed Reindeer

" hasn't been heard or seen guiding a sleigh with a man and "eight tiny reindeers" in the moonlight each Christmas Eve bringing kids their treasures year after year.
On Behalf of My Friends

...
_______________________________
Why is it called
Nevada
?
The most common nickname of Nevada is "

The Silver State

", but

why is our state called Nevada

?
Let's find out why !!!
On

October 31, 1933

the Nevada legislature decided to make "

Nevada Day

" an official state holiday, and originally celebrated it each October 31st.
Today, "

Nevada Day

" is now officially celebrated on the last Friday in October.
Back in

1519

as the "new world" was being discovered, this land of ours was claimed by Spain when a Spanish settler named

Hernan Cortes

from Cuba lead an expedition to conquer the Aztec Empire.
Hernan Cortes
It was in 1520 that the famous Aztec leader,

Montezuma

...
...would be killed; and a year later, the final conquest of his empire would take place, becoming a part of "

New Spain

".
"

Mexihco

" was the term used for the heartland of the Aztec Empire, and became the "

State of Mexico

" as a division of New Spain.
New Spain would eventually win independence from Spain in 1821; however, the northern borders of the new "

United Mexican States

" were quite isolated from the country capital, Mexico City, leading many of the area's inhabitants to feel as if they held little importance.
Wanting to stabilize this area of Mexico, the Mexican government made attempts to encourage migration into what is now Texas; however that attempt failed, which eventually lead to the Texas rebellion and declaration of independence as "

The Republic of Texas

" in 1836.
As years passed border disputes would arise between the United States and Mexico, and in 1844, the United States elected a Jacksonian Democrat named

James K. Polk

, as its 11th President.
Polk's desire was to fulfill the dreams of his idol,

Andrew Jackson

; the expansion of the United States to the Pacific shore.
His administration in our history books is referred to as:
Polk fully supported annexation of Texas; however despite Texas being an independent republic, Mexico still considered it a "breakaway province".
Polk was also concerned about Great Britain's influence in supporting Mexico's position.
...a border dispute between Texas and Mexico as to whether Texas included land extending to the

Rio Grande River

or the

Nueces River

.
He tried repeatedly to influence Congress to settle border disputes with Mexico by declaring war; however, the American congress was hesitant to do so.
When Texas President

Sam Houston

...
...signed the annexation agreement with the United States in 1846, a war with Mexico was inevitable.
Polk had achieved his objective and the United States entered the Mexican War which lasted two years until the conflict was resolved with the "

Treaty of Guadalupe Hidalgo

" becoming effective on

July 4, 1848

.
Mexico ceding a large area of what is now the western United States that fulfilled the Polk dream of US expansion to the Pacific Ocean.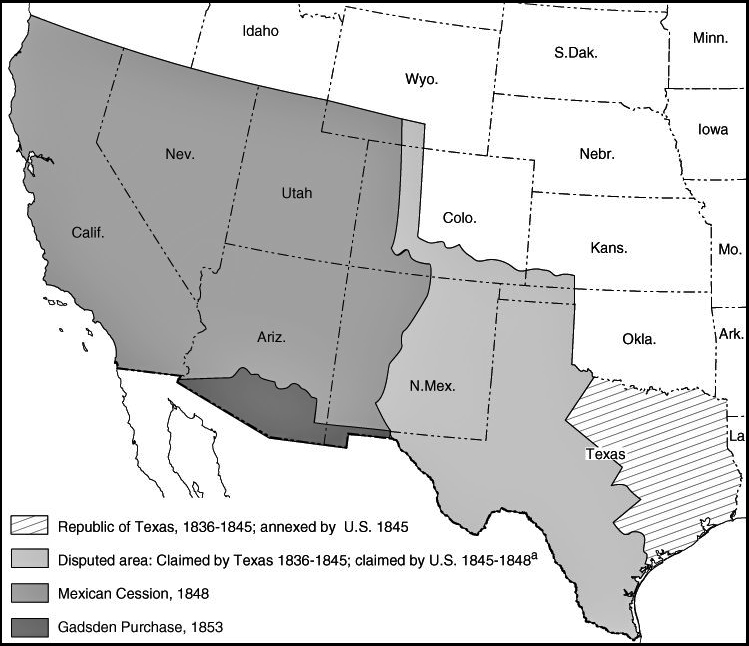 And that...as you can see by viewing the map...
...included an area referred to as....
As far back as

1857

many names were used to refer to the area that became Nevada:
But in

1864

the land emerged as "

Nevada

", a Spanish word meaning...
From out at sea Spanish sailors gazed upon the beautiful mountain ranges of California. They called these mountains

Sierra Nevada

(

snowy range

).
Sierra Nevada seemed an apt name for the new territory that was being carved out of Utah, but when the deed was done in 1859, the name of this new territory had been shortened to

Nevada

.
On

March 2, 1861

, this "Nevada territory" separated from the "Utah territory...
...and all was completed when on

October 31, 1864

, under the administration of

Abraham Lincoln

...
...in the flag of the United States of America.
Did you know we have an official state song ?
___________________________
Remembering Devotion to Our Nation
100 Years Later
October, 1918...the centennial of some of the bloodiest fighting in the history of the American army.
The Lost Battalion underwent its horrific ordeal

October 2-8, 1918

.
On

October 8, 1918

one of the 82nd Division soldiers who attacked in the desperate effort to rescue Major Whittlesey and his men–

Corporal Alvin York...
...killed an estimated 25 Germans and captured 132 more.
On

October 7, 1918

,

John Barkley

...
...clambered into an abandoned tank and used its machine gun to beat back several German counterattacks.
On

October 12, 1918

,

Samuel Woodfill

...
...took out several German machine gun nests with expert marksmanship, and out of ammunition, dispatched two Germans with a pick axe.
All of these men

(two from the Lost Battalion)

won the Medal of Honor

.
Forty-three American soldiers won the Medal of Honor in action in the first two weeks of October, 1918

.
If you read the medal citations, you will find that most of them were for single-handed attacks on German machine gun positions

.
Yes, machine guns were major killers on the Western Front, but the Meuse-Argonne was different than say, the Somme, or the Chemin de Dames, where Allied armies attacked established trench lines in fairly open terrain.
Instead of extensive linear trench lines,

the German positions in the Argonne Forest and the more open terrain to the east consisted of a dense thicket of machine gun nests

.
The terrain was appalling.
Much of it was heavily wooded, cut by dense ravines.
The Americans had to crawl their way through it, yard-by-yard, taking out nest after nest, all the while subject not just to the fire from chattering Maxim guns, but to horrific shelling of high explosive, shrapnel, and gas from German guns posted on the high ground to the north and east.
Most of the American units in the initial waves had not been blooded before.
For instance, the 77th Division (in which the Lost Battalion served) and the 82nd Division (York's) were rookies. They had to learn the hard way, through bitter experience against an experienced foe fighting from prepared positions.
The inexperience showed initial phases of the American assault.
Although the pivot that the 1st Army made from its attack on the St. Mihiel salient to the east to the Meuse-Argonne sector to the north and west was truly marvelous–and under-appreciated...
...the attack itself was beset by all of the problems of World War I offensive action, compounded by American greenness and a stubborn refusal to learn from bitter British and French experience.
American artillery support was inadequate.
The logistics–admittedly made difficult enough to start with by the wretched state of the roads were botched.
American tactics, inspired by General Pershing's belief in "open warfare" and the primacy of the offensive (heedless of the horrific fate of the French operating on the same beliefs in 1915 and 1917) were suicidal.
Yet the Americans learned quickly–by necessity.
It was adapt, or die.
Adaptation, combined with an almost preternatural self-confidence and aggressive spirit, ultimately prevailed.
Even as early at the battles of late-May/early-July 1918 (Chateau Thierry, Belleau Wood, Soissons) the Germans were taken aback by the aggressiveness of the Americans in the offense and their stubbornness in the defense.
"The Americans kill everything" wrote a shocked German grenadier. "They showed a bestial brutality."
World War I was a ghastly combination of inept leadership (often overwhelmed by the mismatch between the defense and offense) and individual courage.
Though the US army came late to the war, its experience from 26 September-11 November 2018 re-enacted this same combination.
And in the end, the incredible bravery and tenacity of the American soldier–farm boys and cowboys and immigrant slum dwellers alike prevailed, and dealt the Germans body blows from which they reeled, and in the end, from which they could not recover.
But today, the centennial is passing almost completely unnoticed

.
In the aftermath of the war, the federal government, and many state governments, erected large monuments commemorating American service in the war.
Although the remains of most of the tens-of-thousands slain in the

Meuse-Argonne

were brought home, many thousands more were interred in large cemeteries, most notably the

Aisne-Marne Cemetery

to the west of Rheims...
and the

Romagne Cemetery

...
... to the east.
The monuments are truly epic in scale...
...the US erected nothing comparable in the aftermath of WWII.
The cemeteries are immense.
Romagne is larger than the cemetery at Omaha Beach.
Yet these places are almost forgotten and rarely visited today.
Located in an isolated pocket of France, commemorating a war that is largely outside of the consciousness of modern Americans (for whom even WWII is a vague memory), few Americans see them, either on purpose or by accident.
The isolation and loneliness makes them truly haunting places.
Today, we seldom see even a car on the road while winding across the Argonne, from the ravine to where the Lost Battalion bled, to Chatel-Chéhéry where Alvin York started his advance to Montfaucon, and Romagne where the Americans clawed for yards day after day, to the Heights of the Meuse from where German guns ruthlessly pounded the Americans.
The monuments and cemeteries are now only inhabited only by their ghosts.
In many ways, America came of age in the Meuse-Argonne, but today those who fought in that epic battle are not just forgotten...
...

they have never even been known by most Americans

...
...most notably by those who would take the life ending devotion those brave individuals endured...
...and all too often,
destroying the spirit and the American way
of those who so nobly gave their lives in order that they may have the freedoms they enjoy today.
So please, take a moment in these October days to remember, and pay tribute to, men who do not deserve the oblivion to which an easily distracted nation has consigned them.
__________________________
Constitution Day

...
Celebrating Its History
Today is

Constitution Day

, and though we at Anthem Opinions make every attempt to avoid national politics, no matter to which political affiliation you might owe your loyalty...
...there is one fact that neither party can deny, namely...
It's the official document by which our entire legal system is based.
...and our Founding Fathers did their best to create a set of rules the American people would live by and defend.
It's an

amazing

document, with an

amazing

history, composed by

amazing

individuals...
...that has needed "alteration" only 27 times in its 228 year history !
...and two of those "alterations", the 18th & the 21st Amendments, which applied to Prohibition, were subsequently passed to deny and then allow Americans the opportunity to enjoy an alcoholic beverage !
Let's go back in time to the end of the American Revolution in 1783 when, seven years earlier on

July 4, 1776

, the most courageous individuals made an historic decision to end an affiliation from what was the most powerful nation on earth.

That statement or Declaration

...was just that...

a mere statement

...
...by which their proposed idea of government would require a set of rules on which its citizens would abide and follow.
The Founding Fathers realized their work had just begun in 1776, and they knew that if a "

noble experiment

" on which that "statement" was passed was to succeed, a government had to be formed that embraced those ideals.
...but that had to wait for a few years until they were convinced the very idea of an independent nation would survive the mighty British army and naval forces.
What most people don't realize is that

The Declaration of Independence determined a statement of principles stressing a person's natural rights

, but

it did not set forth any structure of government on which those rights would be preserved

.
Those rights would initially become adopted in

1781

with T

he Articles of Confederation

; however, that document would fall far short of the needs of an independent nation.
What were its faults?



And so...it needed to be changed to reflect the true spirit of the Declaration of Independence.
On

September 11, 1786

a convention was called in Annapolis, Maryland to discuss the inadequacy of the Articles of Confederation with 5 states sending delegates to establish standard rules for a new nation.
Up to that point in time, each state was independent from the others and the national government had no authority.
Though no decision was made at Annapolis, it was decided that a constitutional convention would be held in Philadelphia in the summer of 1787.
Their official mission:


The "Federal Constitution" (The Articles of Confederation) was to be changed to meet the requirements of good government and "the preservation of the Union"

.
It was intended that the Continental Congress would then approve what measures it allowed; then the state legislatures would unanimously confirm whatever changes of those were to take effect.
Twelve state delegations were sent (Rhode Island declined to attend) and it was soon determined that The Articles of Confederation was so flawed, that it required a new design.
The convention was scheduled to begin on May 14, 1787; however, only 2 delegations showed up (Pennsylvania & Virginia) !
They eventually reached a quorum of 7 on

May 25, 1787

and the convention then proceeded.
Officers were first elected:


Chairman of The Rules Committee
Chairman of the Committee of the Whole
This I'm sure will surprise many !
The Convention voted to keep the debates secret

...
...

so that the delegates could speak freely, negotiate, bargain, compromise, and change

!
As the convention proceeded, problems initially occurred.
Every few days new delegates would arrive and votes would change as a result of the changing delegation representative...
...creating an increasing concern that the Convention would have to be dissolved and ENTIRELY ABANDONED.
Our new nation, primarily consisting of an agrarian society at that time, meant many of the delegates had to return to their homes for their fall harvests.
After all, commerce was a MAIN CONSIDERATION to all in attendance !
Tomorrow in Part Two

, we'll discuss the various individuals and plans proposed at that convention...
...and how the combined dedication of a common goal...
...structured the federal government would finally evolve.
_____________________
Celebrating the History of The United States
Constitution


In Part One we explained why a formal US Constitution had to be addressed. It was necessary to ensure the words set forth in the Declaration of Independence.
Today, we'll discuss the "
players
" and the many
issues
that needed to be resolved in order to keep the promises of The Declaration of July 4, 1776.
On

May 29, 1787

Edmund Randolph of Virginia

...
... would introduce "

The Virginia Plan

", which stressed that the common defense, security of liberty, and general welfare play a predominant role. It concentrated on the interests of the

larger states

.
The plan was actually written by 36 year old

James Madison of Virginia...
...and called for

three branches of government (legislative, executive, and judicial), a bicameral Congress apportioned by population

.
Madison's work and determination has since earned him the title of

"

The Father of the Const

it

ution

".
He

would

also

go on to serve as our 4th President for 8 years.
Madison was a staunch advocate of strong centralized government, and

The Virginia Plan

granted the United States Senate
the power to abrogate any law passed by state governments.
The Virginia Plan also called for the creation of
a new constitution
that would be ratified by special conventions held in each state, RATHER THAN by the state legislatures.
The result was that

The Virginia Plan
would be

the framework on which the United States Constitution would subsequently be based

.
Much of it was passed, and included the following vital provisions:
All the powers in the Articles of Confederation would transfer to the new government.
Congress would have two divisions: the "house" apportioned by population, and a "senate" apportioned equally among each state, which would then enact laws affecting more than one state.
Congress could override a veto.
The President would enforce the law.
The Supreme Court and inferior courts would rule on international, U.S., and state law.
The Constitution is the supreme law and all state officers swear to uphold the Constitution.
Every state was a republic, and new states could be admitted.
Amendments

were

possible without Congress.
The Convention recommendations then went from Congress to the states.
State legislatures set the election rules for ratification conventions, and the people "expressly" chose representatives to consider and decide about the Constitution.
On

June 15, 1787

,

William Patterson of New Jersey

...
...would introduce "

The New Jersey Plan

" which favored the interests of the

smaller states

.
Though much of the plan failed, some vital provisions did survive.
The Senate

would be

elected by the states, at first by the state legislatures.
Congress

would

pass acts for revenue collected directly in the states, and the rulings of state courts

could be r

eviewed by the Supreme Court.
State apportionment for taxes failed, but the

"

house

" would be

apportioned by the population count of

"

free

"

inhabitants and three-fifths of others originally.
States c

ould

be added to the Union.
Presidents

would

appoint federal judges.
Treaties entered into by Congress

would be considered

the supreme law of the land.
All state judiciaries

would be

bound to enforce treaties, state laws notwithstanding.
The President

had the authority to

raise an army to enforce treaties in any state.
States

would

treat a violation of law in another state as though it happened there.
The contentious issue of slavery was too controversial to be resolved during the Convention

; however, t
he Convention eventually adopted the existing "

federal ratio

"

for taxing states by three-fifths of slaves held

.
To break any stalemates, on

June 11, 1787

Roger Sherman of Connecticut

proposed...
Representation in Congress should be both by states and by population.
T

here, he was voted down by the small states in favor of all being treated equally, with each state having one vote only.
After four attempts at passage, on

July 16, 1787

,

a final version was passed

.
Every state was to have equal numbers in the United States Senate

.
Thus, we now have

a House of Representatives based on population

and

a Senate based on state equality

.
While all of the above was taking place, on

June 7, 1787

the "

national executive

" was

also

taken up

at the C

onvention.
The "chief magistrate" or

"

presidency

"

was of serious concern for a formerly colonial people fearful of concentrated power in one person.
To secure a "vigorous executive", nationalist delegates such as...


James Wilson of Pennsylvania
Charles Pinckney of South Carolina
John Dickenson of Delaware
...favored a single officer.
And...they had a certain someone in mind whom everyone could trust to start off the new system,

George Washington

...
...

a proposal that almost

immediately raised protest by three prominent members of the convention

:
Roger Sherman
of Connecticut

,
Edmund Randolph
of Virginia

, and
Pierce Butler
of South Carolina

.
Pierce Butler
of South Carolina
They preferred
two
or
three
individuals as presidents...
...but

when the vote was taken, the "One Man Presidency" carried by a vote of 7-3

with only New York, Delaware, and Maryland voting against the measure.
That is how it was determined to establish

the

"single presidency".
There was one more vital element that had to be considered....
...on

June 19, 1787

, the issue of

a national court system

was addressed by

Edmund Randolph of Virginia

in what has come to be known as
"

Randolph's Ninth Resolve

"...
...and that too, brought vibrant discussion among the delegates before the final version of our current Supreme Court was passed.
On

September 28, 1787

, a compromise was finally reached, and

a measure was enacted to send the agreement to the state legislatures for ratification as per the new constitutional procedure

.
Delaware, on December 7, 1787, became the first State to ratify the new Constitution, with its vote being unanimous.
Pennsylvania ratified on December 11, 1787, by a vote of 46 to 23 (66.67%).
New Jersey ratified on December 18, 1787.
Georgia ratified on January 2, 1788,
Massachusetts followed on February 6, 1788
Maryland, on April 26, 1788
South Carolina, on May 23, 1788
...and on June 21, 1787 New Hampshire became the ninth and deciding state to welcome the new Constitution as the official "law of the land".
New York would follow on July 26, 1788.
North Carolina would ratify on November 21, 1788
...and to conclude the unanimous vote ....
Rhode Island would become the 13th state to ratify the Constitution on May 29, 1790.
The US Constitution thus created a new, unprecedented form of government by reallocating powers of government.
It was an experiment that no nation had ever accomplished.
This American "rule book" changed the world...
..proved that, given the opportunity...
..."

the People

"" could indeed govern themselves through power-sharing, by decisions made by the elements that composed a nation...
Now, 228 years later after the last state ratified that historic document, we still live by what th

os

e brave men designed with few modifications.
Why was this article written?
First

, to make you aware of the tedious dedication of those who were responsible for it

s

creation...
Second

, to ask all Americans to

appreciate it

; to

accept it as our law

, and especially in the world in which we no

w

live

...
..

.honor and respect the courageous great individuals who are charged each and every day with enforcing it

.
Join me in standing and reciting its powerful Preamble !
_____________________________