Should I take the University of Phoenix off my resume?
Have you been lucky enough to receive your "

No Compliance

" letter from

Seddon & Company

yet ?
Well, stay tuned, you'll likely be on...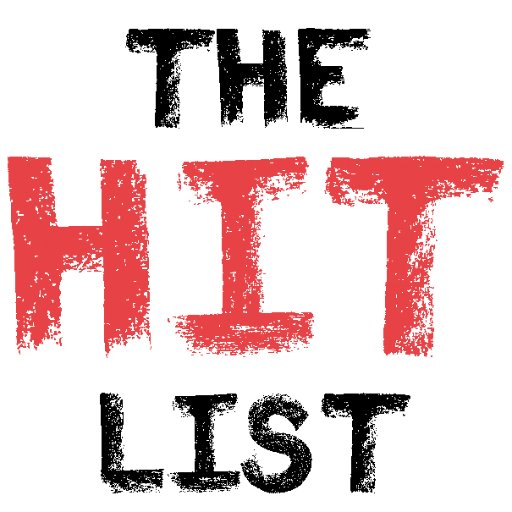 ...before you know it !
Anthem Opinions has learned that she...with the approval of our "

cost conscious Board of Directors

", has done it again !
Looks like the Association Boss,

Ms. Seddon

, has hired a person for ...
...to float through the "hoods" taking note of all you bad apples out there for not keeping her newly instituted decrees.
But alas...that's not the end of it.
Turns out we also found out that she's also added yet another element of cost to her bureaucratic empire by employing a firm to send out the...
...notices !
We've also learned that to date approximately

1,000

of you lucky individuals out there have already received the news for such "heinous acts" that they dare to violate...
Garbage Cans Not Being Placed Properly outside your abode.
Using "fake" plants to enhance your home's beauty.
(
Fake flowers are allowed in pots but nowhere else)
...and...
Decorative benches in your front yards not surrounded by a concrete barrier.


(

Pity the sad frog statues that will lose their contact with humans as a result

)
Nothing yet on the dead plants that have been sitting around for 5 years or the trees that are either dead or hang over the sidewalks!
Obviously, the guy doing the investigating must be consumed with the benches and their cheerful, sad to say, unwelcome frogs who will be losing their homes !
Do we favor such acts of righteousness?
But wait...if they're going to take it that level, perhaps the next compliance revision might also encompass similar laws that exist in various states...
...laws, that in my opinion, should be considered by the looney birds...
...who have determined how senior citizens must be treated like kindergarten children !
And so...
Let's examine some of the regulations have been enacted by others in this great land of ours

...
...

to give them an idea of what to do next

!
Pay attention

Ms. Seddon

, and take note of these potential next ideas !
It Is Illegal For a Man to Buy Drinks for More Than Three People at a Time in Las Vegas ?
It's Illegal to Wear a Bulletproof Vest While Committing a Murder In New Jersey ?
Beer and Pretzels Cannot Be Served at the Same Time in Any Bar or Restaurant In North Dakota ?
You May Not Take a Picture of a Rabbit during the Month of June In Wyoming ?
It is Illegal to Walk across a Street on Your Hands In Connecticut ?
Women Must Obtain Written Permission from Their Husbands to Wear False Teeth In Vermont ?
Putting Salt on a Railroad Track May Be Punishable By Death In Alabama ?
Donkeys Cannot Sleep in Bathtubs in Arizona ?
In Blythe, California, You Must Own Two Cows before You Can Wear Cowboy Boots ?
You Can Be Stopped By the Police for Biking Over 65 Miles Per Hour In Connecticut ?
Fishing While Sitting on a Giraffe's Neck is Forbidden in Illinois ?
It Is Illegal to Rob a Bank and Then Shoot at the Bank Teller with a Water Pistol in Louisiana ?
Next-Door Neighbors May Not Lend Each Other Vacuum Cleaners in Colorado ?
No One May Cross Minnesota State Lines with a Duck on Top of Their
Head?
Whistling Underwater Is Illegal in Vermont ?
Under US military law, unsuccessful suicide attempts are illegal ?
Had enough of this insanity?
Don't forget that this
General Manager acted with the full blessing of the Sun City Anthem Board of Directors approval
and of course, one other element...
You're
Anyone out there believe that any of them should be reelected?
They should...
if this is what you want the future of your neighborhood to become
!
Got a comment?
Let's hear it.
Send it to:
_____________________________
Credibility
A Quality Lacking in Sun City Anthem Treasurer
Let's face facts...this guy is a real piece of work who obviously starts every morning by looking in a mirror and saying:

...but that mirror lately has been staring back at him and saying....
Obviously Anthem Opinions "

got to him

" and his "

machine

" cohorts, because he wouldn't have published the restaurant poll numbers again...
...this time
reflecting the "

renters

" that for some reason,

HE

, and his

MACHINE

, and

their boss

, the General Manager, decided to

intentionally omit

from their original report...
...until

he

and "

the bunch

" got caught with their pants over their knees when the real truth came out.
Of course, that meant "'

Oh Oh

!....
...and...
...just as his pen made sure the community would not vote against any of his "bunch" to rid itself of them a year ago in the recall election

, refusing any retort to his official eblast on an official community publication

...
...or his "machine" buried all the fine print freebie goodies that were to be given in the last "

sell the community down the drain deal

" to the last restaurant guy, (

linens, DirectTV, free advertising, etc., and most importantly, a lack of vetting that took a 5 minute google search to discover a former bankruptcy

)... until that was discovered by Anthem Opinions and Anthem Today...
...the ever so slick Mr. Quinn seems to be at it again...this time with what should have been labeled...
Now... he and "the machine" have tried to save face by saying the renters who did vote, were only an insignificant number.
As if that was supposed to cover up the fact, that...
...as a Treasurer...
...the keeper of the community till...
...that a "man of high finance"...
... would actually try to make such an insulting statement...
...tying to justify that...
A RENTER HAS A RIGHT IN ANY WAY TO AFFECT ANY FINANCIAL DECISION OF SUN CITY ANTHEM !
Well now, Mr. Quinn....
In simple everyday talk, to any person of even modest intelligence....
Unfortunately for Mr. Quinn, his reputation now seems to proceed his latest attempt at journalism, and when one considers that the numbers used in the

tainted POLL SCAM

were nothing more than...
..."

guesstimates

" without seeing or presenting a single legitimate firm bid to justify them...
..."

guesstimates

" he refuses to say were nothing more than ...
....to trust anything this guy or his "bunch" conveys to an unsuspecting community as to their competent ability to engineer any future financial "deal" that would benefit the homeowners, is simply...
&


Add these facts to he and his pompous "bunch" continuing to refuse any others to retort their "

tainted

"
propaganda
in allowing others to "
tell their side of the story"
in the same official manner he and his
"
machine
"
groupies
"
have done
...
...this entire group of (cough cough) "leaders" is beginning to remind me of a scene in the film, "

Wayne's World

"...
It goes without saying that this individual's credibility is now on par with with a guy who stops you on the street and asks if you want to buy a Rolex !
...that his latest bunk, and that of his "machine" fruit loops, if objectively evaluated, have resulted in some of the worst and wasteful decisions in the history of our association.
Wake up, Sun City Anthem, this is serious business, and must be addressed by those who are capable of telling the full story, not just a fraction of it.
This is a guy with an ego and desire for power that far exceeds his commitment to the people.
If he chooses to run again for reelection, I can assure you his support will come from the following sources:
b

.

T
hose who believe a "machine" works to the benefit of the people

.
c

.

Those who are an active part of that MACHINE.
d

.

Those who won't take the time to look at the real person

.
He is a hero to the uninformed; the ignorant, the ones who "

say how to do it, but have never done it themselves

".
The question then remains...
Do you fall into one of the above categories ???
This saying was recently shared with me that I would ask all of you to commit to memory as we approach the Board election season:
"

If you do not take an interest in the affairs of your government, then you are doomed to live under the rule of fools

."
He MUST GO

; Sun City Anthem can little afford to have such an individual who will look for excuse after excuse, to be a part of decisions that will affect the financial security of a community.
If he tells "half truths" now, only a fool would believe it would be any different in the next two years.
_____________________________
.
Did any of you read a last minute insert in the January, 2019 issue of The Spirit Magazine entitled "

The Real Deal III

"?
Well here's the real truth about that "
Deal
" !
The "

Real Deal, Volume III

" is a fraud...yes...

I'm calling it like it is !

...Sun City Anthem has now hit an...
...in the manner which a "supposed" conclusion was drawn to go forth with seeking yet another restaurant.
This time they have taken it to a new low level by

INSULTING the intelligence of each and every property owner

, spending needless ASSOCIATION FUNDS to DECEPTIVELY convince a community that an overwhelming number of owners desire a restaurant.
It was previously reported via OFFICIAL SUN CITY ANTHEM eblast that there was an overwhelming number of individuals who cast their ballot in favor of a restaurant rather than re-purposing the area in what the

5-time defunct losing proposition of what we have previously referred to as a "restaurant"

, is currently located.
We found it VERY STRANGE that the results of the poll were as follows:
For re-purposing the space for another purpose
We had spoken to many of the residents who voted, and were, more often than not, told that they believed the "

EVERYTHING FREE

"

CONCEPT

was both a

WASTE

and

MISUSE

of association of funds.
The outrageous "back door" unannounced giveaways included in a previous deal with G2G discovered by both the Anthem Today and Anthem Opinions blogs, raised serious doubts as to the credibility of the Sun City Anthem Board in the minds of many who were made aware of them...
... and strangely were

repeated

in the letter that was enclosed with the poll ballot.
In addition the cost estimates for both alternatives were unreliable "

guesstimates

" without any concrete information as to their validity.
But...despite that belief, the numbers proved otherwise.
...Former Finance Committee member,

Barry Goldstein

, attended a Current Events session a week ago and heard "the impossible" from Board member,

Aletta Waterhouse

!
Renters were allowed to vote

!
"

because they would use the restaurant

".
Is this supposed "

representative of the people

" (

the one who LOST in the last election, but was appointed back on the Sun City Anthem Board by her "machine" cohorts

) actually saying that those who have NO VOTING PRIVILEGES, had any right in any way as to how OWNERS funds are utilized?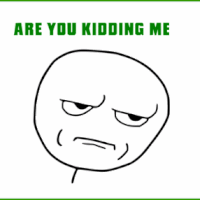 Evidently, this Board (

of the seven, two not even having been elected

), in conjunction with the General Manager, believes such an action was acceptable...
...acceptable to them, but

not worthy of

DISCLOSING THAT TO THE ASSOCIATION OWNERS

????
Then...comes "
The Real Deal III
" insert to the January, 2019 Spirit Magazine...sent to property owners....
all
7,144
of them.
.
There was a

GLARING

inconsistency that many may not have noticed...
...a "detail" that

INVALIDATES THE ENTIRE POLL

...
...and proves it was a...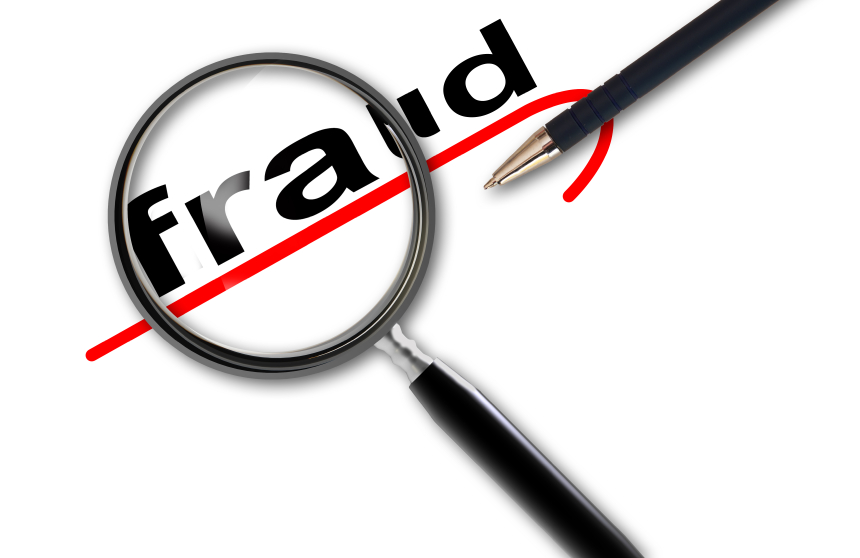 The report stated that ballots were sent to
7,831
individuals !
Now, let's see, if my math is correct, that means that
687
other ballots were sent...
...
TO WHOM
?????
They were sent by way of our ridiculously overpaid...
...you know, the one who had close to

700

residents sign a "

no confidence

"

petition

as to her managerial skills...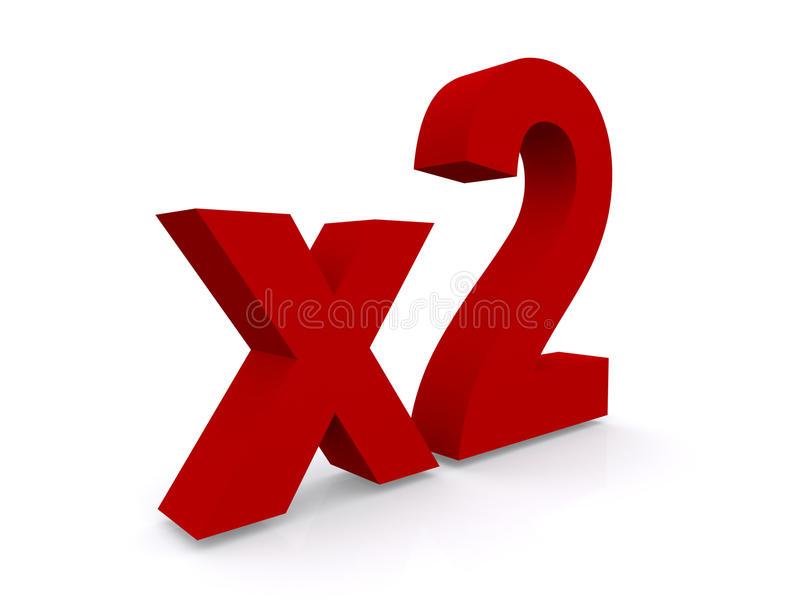 ...the income of the average HOA General Manager in the state of Nevada...
... was the subject of an "

HOA Hall of Shame Report"

last year conducted by Channel 13's

Darcy Spears

.
If you missed it, watch and weep...especially the part where

YOUR CURRENT LEADERS REFUSED TO COMMENT

in any way, when asked for their "side of the story".
We also believe you should know that when those

700

petitions were submitted, a

DEMAND

was also made to

INCLUDE THEM IN HER PERSONNEL FILE

...
...a common business practice when complaints are filed against an employee's job performance used for evaluation and future income increases.
Everyone has refused to answer that question, but guess what?
Despite those damning

700

petitions

, the General Manager nevertheless, received a subsequent

substantial bonus

and

raise

!
Is this the first time Sun City Anthem residents have been...

HAD

???
Remember the Recall and the petitions that were "supposedly lost" that should have placed former Sun City Anthem president,

Bob Burch

, on the removal list?
And the accounting firm who handled it...the one who was recommended by our Association attorney,

Adam Clarkson

, and embraced by our General Manager's recommendation...
...the same one just awarded a

3 year

auditing...
Unfortunately, this latest

BLATANT ACT of DECEPTION

that was disgustingly referred to as "

The Real Deal, Volume III

" did not have an author's name attached to it, but that terminology has unsurprisingly been previously used in a former President's Report written and published in the Spirit by former Sun City Anthem President and current Vice President,

Rex Weddle

.
When all is said and done, each and every Sun City Anthem property owner got...



...and that must have repercussions, namely, the following:
1

.

A formal acknowledgement that renters should not have been includ
ed in any decision affecting homeowner funds

.
3

.

A complete retraction in the February Spirit magazine as to renters being included that had the effect of invalidating the entire poll

.
4

.

PERSONAL REIMBURSEMENT from the individual or individuals for any association funds expended that created this deliberate deception

.
We will not forget any of this when it comes to the next Board election

, and we certainly hope if any of their names appear on any future Board ballot, you thoroughly reject this type of action as indicative of their ability to properly and/or

ETHICALLY

govern.
This latest action in our opinion is more than proof that Sun City Anthem is now at an

ETHICAL GOVERNANCE CROSSROAD

that

ONLY THE OWNERS

can rectify at a ballot box

.
The time has come for owners to finally recognize it exists...
...and...
In our opinion, a starting point is RIDDING this menacing effect on our community in the next Board election in order that a new qualified and caring Board can carefully and competently identify the problems the present and numerous previous Boards have not only created, but have allowed to flourish over the years.
______________________________
The Effect of a Financially Unsophisticated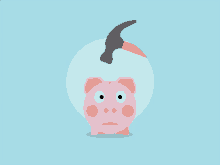 We gave it our best.


We made every attempt to bring out facts that were not originally discussed (and/or purposely withheld or distorted).
We had many with financial experience present their views, and most importantly,

THEIR WARNINGS

.
All stressed fiscal responsibility...
...but that didn't seem to matter when it came to the total restaurant opinion poll totals as they were recently reported.
The poll results:


For a restaurant
2,386
For re-purposing the space for another purpose
And now, because of this tally...
...based on that

biased poll

in which

NO
alternative

REALISTIC FACTS

were allowed to be presented in the same manner as that community sponsored deceptive letter cleverly portrayed them...
...a letter that

NO ONE HAS ADMITTED TO HAVE AUTHORED IN ORDER TO VERIFY ITS CONTENTS

....
... Sun City Anthem is all but certain to have yet another restaurant...a

6th

restaurant...
...along with each and every property owner now being subjected to a likely

increasing

annual assessment due to the

virtual guarantee

of a community subsidization if the terms of the original letter stand.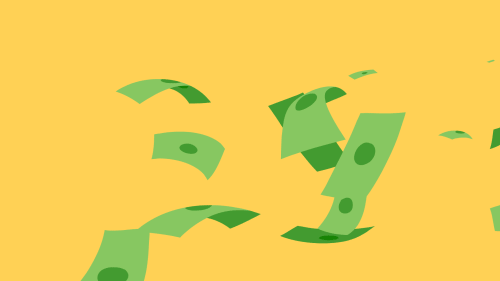 Common sense dictates that costs for any business will increase each year, so it shouldn't come to anyone's surprise that those costs will have to be absorbed by those who pay for it....the owners.
What are some of those INCREASING costs YOU and I will absorb each year as a result of this decision?
Comped Advertising Expenses
You name it

,

we'll probably be paying for all of it

!
It was obviously irrelevant that...
...

surrounding developments are rapidly being built along with new chain restaurant venues

...
...

or that statistics state that 80% of new restaurants fail (and that Sun City Anthem's failure rate is 100%)

...
...

or that "buy-one, get one free" competition will likely make it difficult if not impossible for any Sun City Anthem venue to succeed

...
...
or that not a single individual on the Sun City Anthem Board has EVER had the slightest successful experience in negotiating any form of restaurant lease...
...

or even the likelihood of a substantial number of those 2,386 individuals who voted in favor of such waste, regularly patronizing any establishment (33% of all owners), is all but nil

.
None ever have

, and

none likely ever will

.
This time though, none of that makes little difference.
This "poll", no matter how filled with fallacy, will be the justification on which this "losing proposition" will go forward.
YOU and I

will be "

footing the bill

" in order to walk past a space in Anthem Center that will likely be void of traffic following a brief "

flavor of the month

" opening; shortly after which, boredom, and then on to the next new eatery that will open in the general vicinity, will take its place.
How convinced are any individuals who have any experience in the real business world of this prediction ???
That's how sure !!!!

Sound pessimistic?

Sorry, it's realistic !
And this not only pertains to Sun City Anthem restaurants.
All one has to do is look at the history of the many "successful" bistros on Eastern Avenue that have gone by the wayside over the years. They too had their "days in the sun"...until the cash registers stopped working when increasing competition knocked at their doors!


The tragedy of what numerous experienced financially
sophisticated
individuals realize, and have made every attempt to make individuals aware (

unsuccessfully

)...
...

yet those not of that mindset find it impossible to comprehend

...
...is

this short sided decision

is a mere further example of what seems to be sweeping the general consensus of our entire nation; namely...
"

I want it

, but

you pay for it

"
Now it is up to those

2,386

(

supposed

) ardent supporters of this decision to put their money where their votes were cast...
...because it's more than likely that

1,216

owners who voted against this act of financial incompetence and betrayal of fiduciary responsibility...
!
...not to mention the percentage of the

3,416

owners who were mailed ballots and didn't bother to even cast one...
of all Sun City Anthem properties
...who likely cared so little, and won't patronize it either...

...or the...
...of all owners who rent their properties,

who will likely pass that cost on to their tenants

! (Renters loose in this deal too !)
...and...
As the costs to fellow property owners mount over the years, and those of you who belong to Clubs, unsuccessfully yearn for additional space to plan activities...
...look at the number of those likely

few

who will be dining

at your expense

.
After all, they'll be looking back at you saying...
And when all of this

likely

occurs...
...

as history has dictated 100% of the time in Sun City Anthem

...
...remember how much time and effort individuals with experience tried to bring all of this to you...
...and...
... BLAME those
2,386
individuals and the
3,416
who remained silent...
...for allowing this act of financial incompetence.
Sun City Anthem Restaurant Poll
Rapidly Approaching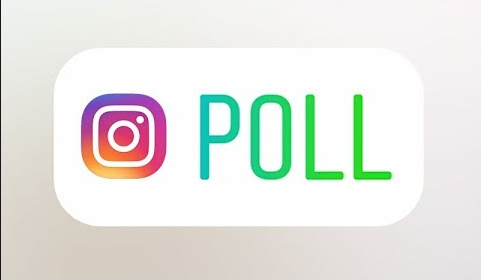 Anthem Opinions receives numerous comments about relevant community matters and we share them with you beneath the articles that are written.
We pride ourselves in having a number of community residents join our efforts to "
make Sun City Anthem an honest and better place
" to enjoy a retirement experience.
Along those lines, perhaps the most controversial topic we have experienced in our existence is a restaurant in Anthem Center.
After
five previous failures
, it is obvious this substantial financial investment
should
and
must
be looked at carefully before any final decision is made....
...
by individuals whose past has not only shown experience in such relevant matters, but whose community service distinguishes them as
THOSE WHO SHOULD BE LISTENED TO
!
Comments such as "I want one" in our estimation, though appreciated, are as effective as letters to Santa Claus. They say nothing other than expressing a "want", but do not address community NEEDS, as well as, community FINANCES...
...and must be placed in proper perspective as to the community in general.
Since the original poll letter was mailed to all Sun City Anthem owners, we have tried to provide relevant commentary to you in order to make an intelligent decision; articles which take numerous aspects of the decision into account...
...and we hope that through articles published by former Sun City Anthem Board members (
Favil West
&
Jim Mayfield
) alongside those of former Finance Committee member,
Barry Goldstein
, our well-experienced and successful "Mr. Fix-It",
Forrest Fetherolf
, Nevada Guardianship champion and Political Editor of the Vegas Voice magazine,
Rana Goodman
, former long time resident,
Mary Lee Duley
, and current resident,
Robert Lachford
, have allowed you to come to an intelligent decision on which to complete the poll sent to you by Sun City Anthem management a few weeks ago.
I believe we have provided a substantial amount of information that you
DID NOT RECEIVE
in the original poll letter sent to you
...
...a letter that, in our opinion, was
unfairly biased
,
filled with inaccurate "half truth" information
, "
guesstimates
"
of cost that have never been verified
, and
written by an unknown author who refuses to come forward
....
...in order to produce a contrived predetermined result that will benefit a FEW at the expense of MANY.
Our suspicions also seem to be well founded based on another recent QUESTIONABLE decision.
Since that letter was sent, the current Sun City Anthem Board signed a THREE YEAR AGREEMENT with an accounting firm whose handling of the REMOVAL ELECTION a year ago, produced a substandard method of distribution to unit owners by disguising the contents of their correspondence that included a ballot, refused to correct relevant information provided to them, and was a participant in an $85,000 outrageous cost to the Sun City Anthem community.
Based on these facts, one would question such an arrangement until it was learned that the choice...
...was recommended by a current Sun City Anthem Treasurer,
Forrest Quinn
...
...through an initial recommendation a year ago by Association Attorney,
Adam Clarkson
, highly recommended by the "Star" of a Darcy Spears
Channel 13, "HOA Hall of Shame" report, General Manager,
Sandra Seddon
, and readily approved by the then Sun City Anthem Board of Directors.
One must consider all this vital information in determining the credibility of those who are responsible for the financial future and well-being our community, and we urge all of you to complete the poll and deliver it to Anthem Center by the deadline,
Friday, December 14th
.
_____________________________
A Last Ditch Plea to Please Vote
Former 2 Term Sun City Anthem Board Vice President
Former Chair of the Sun City Anthem Finance Committee
This Friday, December 14, is the last day you can submit the survey sent to you by SCA soliciting your opinion on how SCA should proceed to use the space currently dedicated for a high-end restaurant in Anthem Center. I urge you to submit your survey, regardless of how you vote on the survey, for two reasons.
I agree with many of the criticisms that have been written on various blogs regarding the deficiencies of the survey and the misleading cost comparisons presented to compare the two choices offered by the Board in the survey.
However, these shortcomings should not lead to homeowners to becoming frustrated and deciding not to vote.
Several key issues are embedded in this decision that will substantially affect the amount of your annual assessments for years to come and potentially your property value.
The increased operating costs necessary to subsidize a restaurant have been thoroughly presented by other people, but

two almost invisible policy decisions are less apparent and inadequately discussed

.
A vote to have a restaurant will result in a SPECIAL ASSESSMENT to cover the remodeling costs for a commercial operator

.
SCA has never had a special assessment, and authorizing one now will break the plane and set policy precedents that special assessments:
(

1

) can be used by the Board to fund commercial ventures at SCA; as well as, (

2

) used to fund improvements that benefit only a small portion of SCA homeowners.
Such policies will have an adverse effect on home values

—

ask any realtors

.
Using a survey to cover up flagrantly inadequate business practices by the Board and General Manager limits consideration of choices available about food service at SCA and space utilization.
Only the SCA property owners can hold the Board and ultimately the General Manager accountable for fulfilling their fiduciary responsibilities to SCA homeowners.
If you believe that special assessments are a useful tool for the board to use to support subsidies to commercial entities and levels of service that benefit only a minority portion of SCA homeowners

,

then you should vote in favor of the restaurant proposition

offered by the Board

.
If you believe the Board and General Manager have adequately represented your interests in negotiating with commercial interests to operate a restaurant at SCA

,

you should vote in favor of the restaurant proposition offered by the Board

.
If you think the two options offered in the survey are the only two options and you prefer the restaurant option

,

you should vote in favor of the restaurant proposition offered by the Board

.
If you do not support the restaurant option offered by the Board

,

you should vote for the reallocation of space option offered in the survey

.
This option leaves open future planning and decisions regarding the use of the space, including using a portion of it for a different type of food service and bar than presently possible.
Regardless of how you vote on the survey, please vote.
A decision as important as this one with its potential to affect costs of annual assessments and special assessment at SCA

should not be left to a minority of SCA home owners

.
If you did not receive a survey or have lost your survey, please contact the SCA administrative offices for a replacement survey.
THIS FRIDAY, DECEMBER 14, 2018, IS THE DEADLINE

.
Got a comment?
Send it to us at:
Sun City Anthem Resident Restaurant Evaluation
by
Robert Latchford
Sun City Anthem Resident
It was refreshing to read the articles from
Favil West
with his opinions about issues to be considered before considering a restaurant in the Anthem Center.

His noted experience in the field of commercial leasing in general and more specifically our problem, was invaluable, and I would hope, though not optimistic, that every property owner would make note of his comments.

A lease of this nature is only as good as the way it was written, and certain areas must be addressed to prevent a disaster. Nothing was more evident than that we were allowed to see parts of in the conditions in the proposed lease from G2G a few months ago.

It was a recipe for sure disaster.
Though their efforts were likely done with (in their eyes) the best motives, it was obvious to even my unskilled eyes that was not done through negotiation, but agreeing with whatever the possible tenant wanted.
Catering exclusive catering rights
!
The greatest point Mr. West that I feel would influence most voters to give a thumbs down to the pro-restaurant people are the possible costs that could be encounter that were never explained, which were only brief examples.
Expect to pay a lot more.

He did state that he favored a restaurant as an effective use of the space if done right and mentioned a successful lease he had negotiated at that location.
He failed to point out that it was on the property already housing a restaurant, already having an existing customer base, due largely through subsidies from the developer.

Getting new business is not that easy.

The current ballot still rates resounding NO as trying to attract outside customers, There seems to be no plan to generate more revenue.
You won't do it by selling coffee and bagels in an off the beaten track location with little options to draw traffic.
However, if the issue came to push and shore, pointing to a judge that it was wanted by the majority of homeowners, could be a factor.
_______________________
Sun City Anthem & Foundation Assisting Seniors
Speaks Out on Restaurant Debacle
(Part One of Two)
There is an element of professionalism that exists in most every facet of our daily business lives. Sadly, that element seems to be missing in the way that the past few boards consider "good business practices."
They have made the leasing of the SCA Restaurant space little more than a laughing matter.
Beside the obvious who, what, when, where, and how much elements of a lease, there is one other that is of equal importance, the "

right to quiet enjoyment

."
Essentially, that means that

once the space is leased

,

butt out

.
But... that has not been the modus operandi of recent boards and it has, in my opinion,

colored the outcome in a significantly

negative

way

.
In 2001-02 the Association was losing more than

$23,000

per month

on restaurant operations.
As the only elected board member and former business owner, I found that objectionable.
I prevailed on Del Webb to close the restaurant down.
The President of Del Webb,

Chris Haines

, asked to meet with me and put forth the proposition of leasing the restaurant to an outside operator.
In 2002 a lease was negotiated with S&D Partners that paid SCA $10,000 per month plus certain "sharing of revenue clauses."
In spite of the fact that SCA was losing $23,000 per month, a few, 19 to be exact, objected to leasing "our restaurant, Trumpets," to a private party.
After a series of "resident only" meetings in which the board agreed to follow the wishes of the residents, a vote was taken the results of which showed that more than 90% of our residents were in favor of the lease.
For the next 5 years S&D operated the space.
While they lost money on the restaurant, they more than made up for those losses through their catering. Their catering was primarily to outside groups, to wedding groups, galas, birthdays, etc.
Because of the actions of a few of our board members, committee members, and a few bloggers an extension of the lease was rejected.
S & D, the lessee, successfully sued SCA recovering most of the money they paid in leasing the restaurant.
The failure of the last few restaurants has, in many respects, been the result of an inexperienced board and manager.
Leasing space of any kind is not for amateurs and

that has been exactly the makeup of the negotiating teams representing SCA

.
Now, we must all keep in mind, that, with the exception of Sun City Anthem, General Manager,

Sandy Seddon

, they are volunteers and are doing the best job they can.
I respect that and take my hat off to them.
However, having said that, "good business practices" dictate that

if you don't know what you are doing, you get someone who does

.
An interesting sidebar, I was asked to meet with the operator of the last restaurant, which I did.
He asked me to review his lease.
He told me that SCA had loaned them

$40,000

.
I don't know the truth about the

$40,000

but I will say this:
If SCA loaned them the money, then it is not inexperience we are dealing with, it is something much more basic.
What I found in the lease documents was that there was

no

right to a quiet enjoyment clause

, and a few other clauses that really limited their ability to successfully do business.
It was clear to me that they were going under sooner than later.
Tomorrow: Part Two
Looking Toward the Future
Got a comment on Mr. West's commentary?
___________________________
Sun City Anthem & Foundation Assisting Seniors
Speaks Out on Restaurant Debacle
(Part Two of Two)
Favil West
Now, we have received a "

space opinion poll

" where the residents are presented with the SCA Boards' version of facts.
We are told, "

that a for-profit restaurant is not feasible

," that "

it cannot be supported by the limited number of restaurant patrons

," that even "

vacant, it costs us money, primarily in reserve funding, taxes, and utilities

."
We have even been told that most HOA's subsidize their restaurants.
What is true, Country Clubs that have restaurants do subsidize them.
I do not know of any age qualified community such as ours that provides a subsidy for a restaurant.
The person who came up with the cost to re-purpose the restaurant space obviously knows little about construction, and even less about construction costs

.
Are architectural and design fees in the cost?
Are permit fees included?
Do the costs include a complete re-engineering of the sprinkler system, of the HVAC system, of lighting, handicap requirements, etc?
Is the person who produced these cost figures aware of the requirements for a

one hour corridor

?
As a former general contractor specializing in commercial construction with more than 1400 completed projects under my belt,

I would hazard a guess that the cost to re-purpose the facility would be well over $1 million and could go as high as $1.75 million

.
As far as keeping the restaurant goes, over the years a number of operators have approached us with the idea of leasing the space.
What I've learned from talking with several of them is that they were turned off by a small group of residents who threatened law suits, and boycotts.
They could not understand why the board wanted to preclude non-residents from using the restaurant.
They thought it a waste of time that the negotiators continually referred to their past experience, which they found boring and off point.
Clearly, the board negotiators were inexperienced in leasing a restaurant.
Most recently we learned that the Board and its General Manager want to treat our restaurant as a country club type operation where each resident would subsidize the restaurant.
SCA is not a country club.
I find it interesting that the Board and management could not, in the past year, find the time to hire a leasing agent experienced and specializing in restaurant leasing.
The reason they didn't find a restaurant leasing specialist is obvious:
They want to do it themselves.
It has been said that only a fool acts as his own attorney.
I will extend that to the instant case and candidly state

only a fool would try to negotiate a lease for a restaurant without any direct knowledge of restaurant operations and local knowledge of the market

.
Having said that,

I think the same would apply to a person trying to play General Contractor and estimate construction costs

.
It just so happens that there are many out there who make a living doing this kind of work.
I'm sure the next thing we will hear is that the SCA Board will want to spend $30,000 or $40,000 to hire a consultant to tell them what to do, which I'm sure you'll agree, proves my point.
I can only tell you what I would do if I was still on the board.
I would find a real estate person who specializes in restaurant leasing; then, I would invite them to look over the space

.
I would offer gaming, which we did before

.
I would open the restaurant to the public, which it was before

.
I would allow catering as we did before

.
I would advise the leasing agent that the operator would have the right to quiet enjoyment, which they had before

.
I would then sit back and wait for leasing agent to bring me an offer

.
At that point I would open negotiations, but only at arms-length, meaning the leasing agent would carry the water

.
After a few exchanges we would probably find common ground and a standard lease would be submitted for approval

.
Tenant Improvements over and above a certain allowance, determined by the board, would be at the expense of the lessee and, as is typical, spread out over the term of the lease

.
I could fill two pages with additional items that are normally included in a restaurant lease, but I would have to go back in my files for accuracy.
What I find incredible is that this manager and board have put in print their desire to have the residents subsidize the restaurant

.
In essence, they have given away the store

.
Out in the real world, they would be replaced.
Understanding that there are few if any secrets in Las Vegas, it is probable that all potential lessees have now heard the words, "free rent."
It is clear that this board, or elements thereof, and its manager are

not capable

of negotiating a lease without giving away the store

.
I am for leasing the restaurant as it is the least expensive and most effective use of the space.
It should be done at arms-length.
I believe that we have plenty of qualified people on the property that could find the leasing agent, and could provide advice, free of charge, on how to effectively find the right level of service, food types, etc. to make the restaurant a winner.
- - - - - - - - - - - - - - - - -
Got a comment on Mr. West's commentary?
_______________________________
Sun City Anthem Restaurant Poll
Just Another Deceptive Step to Control Your Life
It's been two weeks since the Sun City Anthem Board decided to send their "poll" to the community, and while we were temporarily "taking a break", our thanks to a number of Sun City Anthem Residents who corresponded with Anthem Opinions and wrote detailed commentary that looked carefully between the lines to examine what

intelligent individuals

in Sun City Anthem could only determine was a...

...to design something so obviously biased...


...that it has since become the laughing stock of the community.


If you look carefully at the "terms" of the proposed...


...this Board actually is proposing almost the same identical "

giveaway

" that was being offered to

G2G

before they disappeared.
Has no one noticed that ?


Makes you wonder if

G2G

has really disappeared !
There appears to be a strange odor of similarity, isn't there?


Those individuals who wrote articles (

Forrest Fetherolf

,

Barry Goldstein

,

Rana Goodman

, and former resident

Mary Lee Duley

) were well thought out, and

if

the Board and General Manager really had the full intention of a complete disclosure, it would seem logical that letter, prior to it being sent, would have asked for some form of input from others in the community whose experience in the business world might have created a fair assessment on which individuals could make an unbiased decision.
Instead, they bowed to pressure and choose to open this up to what amounted to only a small fraction of the community who currently subscribe to the Sun City Anthem website eblasts.


Then again, when the largest percentage of controversial topics communicated to residents is based on half truths designed to do little other than enhance a personal agenda, what did anyone expect?
Who wrote the letter

? No one seems to accept authorship, have they?
What sources were consulted for input

? No one seems to answer that either, have they?
Well now, this one smacks of nothing more than what we've told you for years; namely, if you believe everything these control freaks tell you, never stopping to think or allow alternative thought, yet keep this "machine" in place, you will pay a price...


...

and that price will not only involve your

wallet

, but limit your

lifestyle

as well

.
Let me be a bit more specific to dramatize this point.


The accounting firm of

Ovist & Howard

just signed a three year contract with Sun City Anthem for auditing services.
In case you need a reminder,

they were the accounting firm who ran the REMOVAL ELECTION

...
...you know, the same one who made sure they used disguised envelopes to send ballots...


...forcing you to go to their offices on the other side of town to obtain alternates many owners likely "pitched "(

making it literally impossible for the 30% of owners who do not reside year round to obtain one

) as a result of envelopes not being clearly defined as official community business...
...refusing to accurately determine or ACCEPT

PROOF

of the authenticity of numerous addresses that were removed or "disappeared" from signed petitions, thereby keeping former Board "short term" president

Bob Burch

off the removal ballot by

2

addresses...
...and of course, being a major part of the

$85,000

tab...
...a Board tried to

scam

a community

blaming the cost on others by failing to acknowledge that the Board authorized the expense, never reporting to the community those who were in favor of the recall CALLED FOR THE MATTER TO BE HANDLED

IN HOUSE at minimal expense.
And who recommended this firm?


Forrest Quinn

, the current Sun City Anthem Treasurer....
...the same individual who wrote an official community eblast recommending individuals vote against the Recall, and being part of a Board who REFUSED to allow any rebuttal to his biased statement.
And who originally recommended

Orvist & Howard

to Sun City Anthem?
None other than Association Attorney,

Adam Clarkson

!
And who recommended Adam Clarkson to replace our former Association Attorney, John Leach ?


None other than Association General Manager,

Sandy Seddon

!
Did ya know that Sun City Anthem's legal fees for October, 2018 were

$40,000

?
If you can't see the picture how this community is gradually being allowed to be controlled by elements that began with the hiring of an overpriced General Manager and star of a Darcy Spears Hall of Shame Report, along with other members of her senior staff, that accounts for $1,000,000 per year of salaries...


...then we suggest you get yourself a pair of Elton John glasses !



And who do we have to thank for all this WASTE and loss of control of a community?


The Sun City Anthem Board and the lack of competence and inability to recognize that a community they pledged to represent, is QUICKLY being sold by them down a path of no return.


Open you eyes, Sun City Anthem, you are losing complete control of your community.


Can none see these actions are crucial to our way of life ???


Is this the path you wish to continue ????


If not, there is only one solution...the...
...in the next Board election...


...ridding ourselves of those who allow these conditions to exist and recognizing that their actions speak louder then any words they may utter.


From Tim Stebbins...to...Anthem Opinions

Dick,

MSN (Microsoft Network) a popular on-line news and information service had a feature article listing the 21 most luxurious retirement communities in America. About half were in Arizona and Florida and the rest all over the country.

Sun City Summerlin made the list - BUT Sun City Anthem did not.

SCA just did not measure up.

From Malcolm "Scotty" Fraser...to...Anthem Opinions

Give us a Bar, not a Restaurant.

I belong to the American Legion Post in Henderson, it is a lively friendly place where members and guests gather for a few drinks, comradery and maybe to watch a ball game or play a game of pool.

Although it has a meeting hall and a kitchen, daily activities always revolve around the bar, which is run entirely by volunteers working for tips.

No food is available other than chips, nuts, pickled eggs and the like, available for a modest price.

The post bar is able to make a profit selling beer and drinks at extremely reasonable prices.

Food is prepared in the kitchen on a schedule dictated by post officers, prepared by volunteers and sold at cost. (no volunteers no food).

Why could not a similar system be put in place in the restaurant area?

I'm sure there are numerous individuals in Anthem who would volunteer to run the bar either for something to do or to make a few extra bucks. Groups could reserve the kitchen for various functions if they wanted to prepare food (being responsible for cleaning up of course) or hiring a caterer to do it for them.

In fact here is no reason that meeting space and a bar could not co-exist in the same area.

The whole operation would be non-profit, and the HOA would provide nothing but utilities and janitorial services.

Possibly a group such as the Veterans club, or Silver Foxes could take the lead in setting up such a system, if for any reason it fails due to lack of volunteers we're no worse off than we are now.

From Matt Horween...to...Anthem Opinions

Previous restaurants did not do maintenance correctly or at all and we got stuck with huge costs to remedy the neglect.

From Bob Goldman...to...Anthem Opinions

People should refuse to return a response, as I have. Homeowners deserve a real effort at research, not this bogus non-effort. Boycott the one-question!!!

From Samuel Novotny...to...Anthem Opinions

I received my opinion poll survey and crossed out both options and put my opinion on what we should do.

First, I do not remember the famous quote exactly, but I believe it was " Doing the same thing over and over exactly the same every day and expecting different results is inanity amplified", or words to that effect.

Restaurants have repeatedly failed and nothing I can see has changed and any new attempt is due to failure.

As to office space, people in this country are obsessed with meetings, whether in the military, industry or associations, we are constantly meeting about something.

Fortunately, I think we have enough meeting rooms. Let's cut down on the meetings.

Ok, so what do we do with the space.

I know this will cost a lot of money, but how about another workout room?

While I cannot use the equipment we now have, I am sure people would use such a room more than any other solution.

How about going to the extreme. I would like to see another thermal pool that is free of thermal aerobics, or even a pool for walkers only, or lap swimmers only, all free of any classes?

I know where we can come up with a half a million by selling the kitchen equipment we paid for.

A cut in GM's 250K salary would add another 75K.

I would pay an extra to have a pool free of any kind of classes. I know, I am just being funny, but I am curious just how much such a facility would cost. 3-5M?

OK, I had my fun, hope someone comes up with something, other than the two options we were given.

LOL

From Vincent Cimino...to...Anthem Opinions

My name is Vincent Cimino I made a suggestion in reference to the restaurant I think we should leave the kitchen area as is for maybe a future restaurant.

Take the seating area restaurant leave as is or refresh with more seating etc.

Let the SCA members use for games,cards, poker or whatever.

Leave the bar and have it maintained by SCA volunteers to man and sell soft drinks, coffee, water, have pre made sandwiches, hot dogs, and whatever snakes we can think of etc all proceeds go to SCA to maintain.

From Richard Inglefield...to...Anthem Opinions

After many attempts to get a response from "the other guy" and Ms. "spend 'till it's gone", I ask you:

1. What incentive would a restaurateur have to please SCA residents if they were subsidized?

2. What incentive would a restaurateur have to even succeed in SCA if they were subsidized?

3. What incentive would any of us here have to be our best if failure was taken off the table?

4. What ever happened to the old John Smith axiom "if you don't work, you don't eat" rule?

I assume from their lack of any answers, they have none; there is no reason to launch another fiasco.

Maybe someone in our community could provide some reasonable answers, but I seriously doubt it.

Richard,

All good questions.

In my opinion, the first THREE are NONE.

As far as #4, that axiom obviously doesn't mean much any longer considering 53% of Americans would likely starve if it did !

What can I say, Richard?

It appears the words "work ethic" and "capitalism" are now politically incorrect.

I would love a casual place like a Deli/Coffee shop. We could have breakfast with a friend or a club. How about a quick sandwich, soup,or salad for lunch. I don't want a high end place just a place to to run in when I'm too lazy to cook. So many of us run to a place like Coffee Bean or Starbucks to meet friends, why not here in our own coffee shop? This is my opinion but it's also the opinion of many of the residents here in SCA that I have spoken to about this.

From Al Griefer...to...Anthem Opinions

The Restaurant Is a Stated Amenity.

Many of us were shown the restaurant and it was hyped as one of the many amenities here at SCA. If the Board decided to remove it, or even let it sit closed, there might be lawsuits involved.

It is no Costlier than Other Amenities.

Folks complain about the fact that the restaurant will be costly to operate since it is impossible for it to run at a profit.

I won't argue about the assumption that it won't operate at a profit, but it is certain that it would be no costlier to operate than our swimming pools, Bocce, tennis & Pickle ball courts and other amenities that are only used by a subset of homeowners.

The Cost Could be Handled Nicely.

Instead of just adding to the assessment, we could add an amount, say $10/mo, for example only, and issue a coupon to each homeowner good for a $10 buy in the restaurant. That acts as an incentive for them to use the restaurant and spend even more there. If they choose not to use the coupon immediately, they could save them up or sell, trade, or give them to others. Many clubs use this method for their restaurants. We have approximately 7200 homes which would gross about $72,000 per month or $864,000/year. That would be a heck of a good start at making it profitable for a vendor or we could operate it ourselves and the profit would go back to the Association, perhaps reducing the assessment.

The Restaurant Needs to Be Open 14/7.

Having a restaurant here that is open just for dinner or lunch and dinner is just plain silly. If you visit one of the local restaurants during breakfast or lunch, you'll find many of our residents there. To be most successful, we need to address the wants and needs of our residents. Let's have it open by 8 for breakfast, open the bar when lunch begins and stop dinner orders around 8pm. The bar could stay open until 10 or later with bar snacks available.

The Restaurant Must be Affordable.

We can't support a fine dining restaurant up here. For the restaurant to be most successful, we need a menu that will encourage residents to dine multiple times per month. That means a breakfast and lunch menu similar to upscale family restaurants with the dinner menu including the lunch items plus 3-6 standard dinner entrees and a special. Having a midweek special such as all you can eat fish and chips and an upscale weekend special like a filet would be great.

The bar should be a friendly, neighborhood bar with competitive prices and bar food.

Conclusion

We should set our sights on the mainstream of resident's tastes, neither shooting too high or too low. A friendly eating & drinking place that everyone will feel comfortable visiting, some on a frequent basis, will indeed be an amenity that will be worthwhile.

Al,

Let me address several of your comments.

First, there is strong disagreement at to a restaurant being an amenity. An amenity is strictly for owners. The current proposal would allow outsiders. Your comparison to the swimming pool is not valid comparing that to a restaurant. Should outsiders be allowed to use that as well as all other facilities that we refer to amenities?

In addition, the original SCA Master Plan called for a 3rd golf course too !

The idea of a lawsuit is ridiculous. Who would personally sue SCA and use personal funds to do so knowing at the same time, their dues money would be used against them in defense?

As far as cost, I also disagree. The examples you use to compare the relatively fixed costs of your examples to the variable and inevitable increasing costs of a restaurant are not valid. A subsidized restaurant would be an ever increasing expense that it has been proven through 5 previous attempts ,will not be patronized sufficiently.

Al, your coupon idea represents not only additional cost, but try selling that to the 30% of owners who do not reside here year round.

Let me just say that for years, I have yet to hear about anyone starving because of not having a restaurant. Somehow we've also made it elsewhere over the years to dine.

Major chains have examined the situation and wanted no part of us for various reasons. Doesn't a marketing department of a large corporation have more knowledge about such matters than "winging it"?

Sorry Al, in my opinion, it's a waste of time, money, and expense.

That space can be utilized by more residents for Club and meeting purposes than the few who would patronize any eatery...and it's the usage by the majority that should prevail.

From Dolores Schaefer...to...Anthem Opinions

I like Scotty Fraser's ideas, with a little bar food offered like hamburgers and a few simple sandwiches.

From Valerie Lapin...to...Anthem Opinions

We no longer need a manager with Sandy's expertise so why do we still employ her for her exorbitant salary and that of her staff?

If Sun City Summerlin, which is larger and has more homes than we have, pay a manager $160,000, something is seriously out of line with what we pay our manager.

We are being fleeced, and most of the owners are not happy.
_________________________