Strip Entertainment
GWEN STEFANI CONFIRMS HER RESIDENCY AT PLANET HOLLYWOOD!
It's been talked about for months and is now a reality, multi-platinum recording artist Gwen Stefani will have an exclusive headlining residency show,
"
Gwen Stefani - Just a Girl,

" inside

Zappos Theater at Planet Hollywood beginning Wednesday, June 27.
Her 25 dates go through March 2019.
General ticket prices begin at

$59

.
Her show like others before will be designed exclusively for Zappos Theater and be spectacularly staged.
In addition, a partnership with Cure 4 The Kids Foundation has been established, where $1 of every show ticket purchased will be donated to the Las Vegas-based nonprofit organization, which provides medical treatment to children facing life-threatening conditions.
The three-time Grammy Award winner, Stefani has been a coach three times on the singing competition TV show "

The Voice

."
She is also a trendsetter and widely recognized as an accomplished fashion designer and entrepreneur, having created lifestyle brands L.A.M.B. and Harajuku Lovers.
In addition, another venture for Stefani has been to co-create and executive produce her first children's animated television series "Kuu Kuu Harajuku" on Nickelodeon. The show follows the adventures of the all-girl band HJ5 -- Love, Angel, Music, Baby and G -- through their super cute fantasy world of music, fashion and style.
____________________________________
GOO GOO DOLLS 20TH ANNIVERSARY TOUR WILL STOP AT HARD ROCK
Multi-platinum Grammy-nominated band

Goo Goo Dolls

will stop at

The Joint at Hard Rock on Saturday, Nov. 10

with their "

Goo Goo Dolls - Dizzy Up The Girl 20th Anniversary Tour

."
The tour will be celebrating the 20th anniversary of their music album, "

Dizzy Up The Girl

" with the band performing the record in its entirety at each show, along with additional surprises and more of their many memorable hits.
The album was first released on Sept. 22, 1998, via Warner Bros. Records and catapulted the band into mainstream success.
The record sold six million albums worldwide and had five top 10 singles.
__________________________________
STAR WARS ATTRACTION OPENS AT GRAND CANAL SHOPPES
The VOID

, the global leader of a new category of immersive location-based experiences, has teamed up with ILMxLAB, a Lucasfilm's Immersive Entertainment division, to create "

Star Wars: Secrets of the Empire

".
This attraction opened in the

Grand Canal Shoppes at St. Mark's Square at

The Venetian

and

T

he

Palazzo

.
This fully immersive VR fantasy adventure in Las Vegas will be the second Star Wars: Secrets of the Empire location following the success of the first in Glendale Galleria in California.
Hours are daily opening at 10 a.m. and closing at 11 p.m. Sunday-Thursday and midnight on Friday-Saturday

.
The multi-sensory interactive adventure will transport guests deep into the Star Wars universe virtual world: where they can walk freely untethered; see, touch and interact with the environment; feel the turbulence of the skiff below their feet; and smell the smoke.
Under the rebellion's order, teams of four must work together to infiltrate an Imperial base with help from familiar Star Wars characters along the way.
___________________________________
FRANK MARINO'S 'DIVAS' SHOW INITIATES INTERACTIVE SHOW
LINQ headliner

Frank Marino

with his "

Divas Las Vegas

" cast of female impersonators will become an interactive show allowing the audience to give direction.
For each performance, Marino will give a behind-the-scenes look from his dressing room via Facebook Live, and give the audience an opportunity to vote who in his cast will perform that night.
No two shows will be identical.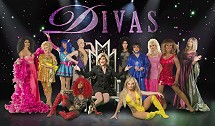 Marino and cast debuted their reality show, "

Last Laugh in Vegas

" on ITV One Tuesday, April 3.
In the show, Marino mentors a group of British celebrities to transform them into Las Vegas headliners.
In May, Marino will debut his newest book, "

Drags to Riches

," an in-depth look at the life of the "Queen of the Strip."
The Divas show features 17 different performers nightly and later this spring, there will be new cast members such as Beyoncé, Gwen Stefani and a new Cher number.
Divas performs daily at 4 and 9:30 p.m

.
___________________________________
OPIUM BLASTS OFF AT THE COSMOPOLITAN
The galactic premiere of "

OPIUM

" at

The Cosmopolitan

....
... happened on April 8 with the crew of the Orbital People Mover 4.2 (OPM 4.2) blasting off on their inaugural interplanetary flight from the planet Uranus and successfully landing on Earth.
The revealing crew includes: commander Captain Ann Tennille; her right-hand man Lieutenant Lou Tenant; newest recruit Chip; the latest in android technology Rob the Robot; cruise director Leslie; medical team and amateur magicians Dr. Roger Regis and Nurse Raquel; and maintenance man Scottie. Onboard the voyage are entertaining guests, celebrity chanteuse Dusty Moonboots, whose alien ancestors founded Las Vegas many light-years ago, as well as the great band from Quasar System 5, The Many Moons.
"
OPIUM" performances are

Monday and Wednesday at 8 p.m. and Thursday through Sunday at 8 and 10 p.m

.
The performance schedule is subject to change without notice.
__________________________________
'
MARILYN! THE NEW MUSICAL' PLANNED FOR PARIS!
Marilyn Monroe will be coming alive on stage when "

Marilyn! The New Musical

" opens

at Paris in May

with 20 original musical numbers.
It will tell the sexy icon's story from her days as Norma Jean with a troubled childhood to her rise to stardom and eternal fame.
"
Marilyn! The New Musical

" is an original musical written, directed and produced by Tegan Summer, CEO of Prospect House Entertainment, in partnership with Authentic Brands Group, owner of the Estate of Marilyn Monroe.
The resident Monroe will be played by actress-singer

Ruby Lewis

known for appearing in mainstream television series, "BAZ" in Las Vegas, and as The Leading Lady in Cirque du Soleil's first Broadway show "Paramour."
Other cast members will represent Norma Jean and important characters throughout her short life including husbands Joe DiMaggio and Arthur Miller.
Preview performances for the show will begin May 23 with the grand opening set for June 1, which is Monroe's birth date

.
Performances will be
Tuesday through Sunday at 7 p.m
______________________________
HARD ROCK RESORT WILL BECOME VIRGIN BRANDED HOTEL
Billionaire

Richard Branson

and partners are purchasing the Hard Rock hotel and casino.
The property will continue as the Hard Rock

through 2019 before it is transformed into Virgin Hotels Las Vegas

.
Plans are for the hotel to undergo "hundreds of millions of dollars" worth of renovations over multiple phases.
With the announcement, concern has been what will happen to the giant Hard Rock guitar sign.
Branson admits it may be history at the site and not survive. He says in its place, a giant "

V

" may be the new look.
________________________________
JEFF DUNHAM PERFORMS FOUR SUMMER SHOWS AT CAESARS PALACE
Superstar ventriloquist

Jeff Dunham

...
... will return to Las Vegas this summer for four shows of his "

Passively Aggressive

"

tour on June 20, July 11, Aug. 29 and Sept. 12 at The Colosseum at Caesars Palace

.
Tickets are

$49.50

,

$60.50

and

$89.50

.
Recently on Netflix, Dunham released his latest standup special, "

Jeff Dunham: Relative Disaster

," featuring his ill-behaved characters Walter, Achmed the Dead Terrorist, Bubba J, and Peanut considering what a new member to their already dysfunctional family could mean.
Dunham has built an entertainment empire from his non-stop touring.
He's a Guinness World Record holder for "Most Tickets Sold for a Stand-up Comedy Tour."
He's amassed more than a million YouTube subscribers and a billion views.
__________________________________
LUXOR OPENS ESPORTS ARENA LAS VEGAS
The Strip's first permanent multidimensional esports venue,

Esports Arena Las Vegas

,
...opened at the

Luxor

elevating Las Vegas as a leader on the global esports stage.
The multilevel 30,000-square-foot arena is set up to host every form of competitive gaming from daily play to high-stakes esports tournaments.
The design features a competition stage, 50-foot two-story LED video wall, telescopic seating, PC and console gaming stations and a network TV-quality production studio.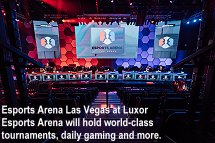 Accompanying elements like virtual reality platforms, retro gaming consoles and a comprehensive practical gaming environment menu by Chef José Andrés set the arena apart as an unrivaled esports entertainment experience.
A collection of arcade favorites and throwback classics create a retro vibe in the arena's first floor bar.
Beneath a 360-degree video wall and custom-built gaming controller chandelier is the History of Gaming exhibit. Eight generations of consoles give visitors the chance to play history's most beloved games for free.
Available for renting are five VIP rooms with their own gaming systems, dedicated server and catering as well as other areas including the front lobby, second floor, main hall and the entire arena.
For daily gamers there are more than 100 gaming stations housing PCs and consoles.
All-day gaming passes are

$25

and local discounts are available

.
The arena hours are: noon to 1 a.m. Monday-Thursday; 11 a.m. to 3 a.m. Friday and Saturday; and 11 a.m. to 1 a.m. Sunday

.
There is

no fee

to enter the arena during standard operating hours

, excluding ticketed events.
____________________________________
'
MYSTÈRE' OFFERS OPEN SATURDAY REHEARSALS
Beginning April 21

the new open rehearsal schedule for Cirque du Soleil's original must-see production "

Mystère

" at

Treasure Island

...
... will be e

very Saturday 3-3:30 p.m

.
in the showroom. Fans will have the opportunity to watch cast members rehearsing for the evening's performance and receive a special show voucher.
Spectators are encouraged to post photos on social media, but video and flash photography will not be permitted.
Note open rehearsals are subject to cancellation so confirm with the box office at

(702) 894-7722

.
____________________________________
30-PIECE ORCHESTRA PERFORM ROCK TUNES AT DOWNTOWN LAS VEGAS EVENTS CENTER
The Las Vegas Rock & Roll Orchestra

...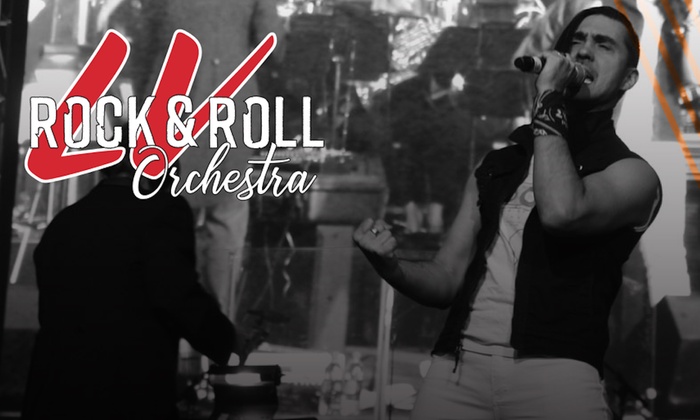 ... will feature the 30-piece symphonic powerhouse ensemble performing iconic rock hits this from

Led Zeppelin

,

The Eagles

,

Pink Floyd

,

The Beatles

,

Bruno Mars

, and many more under the musical direction of Emmy-nominated Las Vegas headliner

Lon Bronson

on

April 28 at 7:30 p.m

. at the Downtown Las Vegas Events Center.
__________________________________
... due to a middle ear condition is

postponing her March 27 to April 18 concert dates

to undergo a minimally invasive surgical procedure to correct the problem.
She is set to return to The Colosseum at Caesars Palace on May 22.
_______________________________
BLINK-182 ANNOUNCES ROCK RESIDENCY AT THE PALMS
The Grammy-nominated trio

blink-182

will perform their first-ever Las Vegas rock residency "Kings of the Weekend" at the newly renovated Pearl Concert Theater at the Palms with 16 dates from May 26 on Memorial Day weekend through November.
Tickets start at

$59

for their 9 p.m. shows.
Blurring the lines between rock, punk, and pop, the trio with Mark Hoppus, Travis Barker and Matt Skiba, will bring a nearly 25-year history of hit songs, inappropriate tales, and nonsensical antics to life. The band's seventh studio release "California," features the chart-topping:


____________________________________
GONDOLA DISPLAY IS NEW AT THE VENETIAN
There is a new seasonal display at the waterfall atrium inside The Venetian / The Palazzo featuring one of the world's oldest Venetian gondolas thought to be constructed around 1850.


The gondola includes a felze or cabin, which was used for protection and privacy with windows having louvered shutters, or what is now known as Venetian blinds.
An icon of Venice, the elongated boat spanning 36 feet and nearly five feet wide is showcased among a collection of hundreds of flowers creating a wonderful photo op.
Annually more than half a million visitors experience a gondola ride at The Venetian and some guests even learn to be a gondolier through the Gondola University program.
_______________________________
PURPLE REIGN ADDS SHOWS AND TALENT AT TROPICANA
...the amazing Prince tribute show at the

Tropicana

is adding two more weekly shows to its Las Vegas-residency.
The show runs Tuesday through Sunday, six days a week at 9 p.m

.
Another change will have a second Prince tribute artist

Julian Stefoni

...
...headlining along with

Jason Tenner

, who originated the role.
Stefoni isn't new to the scene and since Prince's death, demand has been high.
Portland-based musician Stefoni has been leading the Erotic City Prince Tribute band.
He's performed Prince tributes for the past 26 years, and in 2000, he met the late artist and appeared on stage with him.
_______________________________
ALICE COOPER BRINGS 'A PARANORMAL NIGHT' TO THE PEARL
Alice Cooper

released his 27
th
album "Paranormal" last July via earMUSIC and now plans a summer tour "

A Paranormal Night with Alice Cooper

" with a stop at the

Pearl Concert Theater in the Palms on Friday, Aug. 10 at 8 p.m

.
The Vegas stop is one of two on the tour featuring special guest guitarist Ace Frehley.
______________________________
KIND HEAVEN EXPECTED TO TRANSFORM LINQ PROMENADE
will be a new family-friendly entertainment venture opening at The LINQ Promenade in 2019 and it is expected to transform the attraction's streetscape.
The new project is a three-way partnership with Perry Farrell creator of Lollapalooza, Immersive Artistry and Caesars Entertainment.
Farrell created the touring festival Lollapalooza in 1991 and brought the underground to the forefront of popular culture. The Grammy nominated singer-songwriter is best known as the lead man for the legendary alternative rock band Jane's Addiction formed in 1986. He will curate the soundscape for Kind Heaven.
Los Angeles-based Immersive Artistry (IA) creates immersive, multisensory, communal experiences for audiences taking them on journeys by combining state-of-the-art technology with Hollywood storytelling and 360-degree experiences involving all the senses.
Kind Heaven is supposed to be a sensual exotic journey featuring the best of Southeast Asian culture, music, food, drink and fashion, etc. It will leverage RF technology and advanced wearable tech to create a personalized experience, and cash free environment.
_________________________________
HOLMES AND TURNER CONFIRM THE MAGIC OF COLLABORATION
When two of Las Vegas' best entertainers team up on stage, it can mean only one thing "music magic" at its very best.
Both tenors

Clint Holmes

, who was nominated for two Grammy Awards in 2018 for his latest album "Rendezvous," and

Earl Turner

have been headliners in town for years, appeared onstage in each other's shows, and been buddies.
In addition to both being great singers, they pour so much energy out on stage in their performances that as an audience member, you're even exhausted.
Putting these two tornado-like forces together in the

Westgate International Theater Thursday-Sunday

in "

SOUNDTRACK: Your Songs. Our Stories. The Show.

" at

7 p.m

. is ingenious and possibly long overdue.

The amazing chemistry, camaraderie and showmanship begins with the first song "

The Boys are Back in Town

" followed by "

Lovely Day/Just the Two of Us

."
Each performer takes a compelling solo turn on stage and receives standing ovations.
There are many standout special moments throughout the show with "

Hallelujah

" and "

Mr. Bojangles

" being a couple.
As always, the men are backed by great musicians under the musical direction of Christian Tamburr, a three-time Down Beat Magazine Music Award winner, along with backup singer Serena Henry.
Tickets are

$48

,

$58

,

$78

and

$98

.
_________________________________
COLOSSEUM LINES UP COMPELLING COMEDIANS
The Colosseum at Caesars Palace has top-of-the-line resident headliners including

Céline

,

Elton John

,

Rod Stewart

and country greats

Reba McEntire with pals Brooks & Dunn

.
On the other side of the coin some powerhouse comedians will be visiting this year.
People Magazine's "The People's Comedian"

Sebastian Maniscalco

is hitting the road with his new "

Stay Hungry Tour

" and making a stop on

Sunday, April 15 at 8 p.m

.
Maniscalco has a new popular radio show on Sirius XM and was included on Forbes' 2017 "The World's Highest Paid Comedians" list. "
Stay Hungry" is the name of his forthcoming 2018 book for Simon & Schuster, as well as his personal motto.
Tickets are

$39.50

to

$95

.
... three-time Grammy-nominated comedian, actor, writer, producer and best-selling author, will visit on

May 27

and

July 20

as part of "

The Fixer Upper Tour

."
Tickets for his

8 p.m. shows

range from

$55

to

$99.50

.
The comedy pairing of

Steve Martin

and

Martin Short

...
...will return on

July 1

with "

An Evening You Will Forget For The Rest Of Your Life featuring the Steep Canyon Rangers and Jeff Babko.

"
The duo captivates audiences as they recall their careers, creative influences and most memorable encounters though a blend of conversation, banter, singing and banjo playing.
Tickets range is

$49.50

to

$185

.
_________________________________
ZAPPOS AND CAESARS ENTERTAINMENT PARTNER
Zappos.com

is teaming up with

Caesars Entertainment

, beginning with the

renaming of

The AXIS

7,000-seat live entertainment venue at Planet Hollywood.
The second-highest grossing theater in the United States will now be known as

Zappos Theater

at Planet Hollywood

.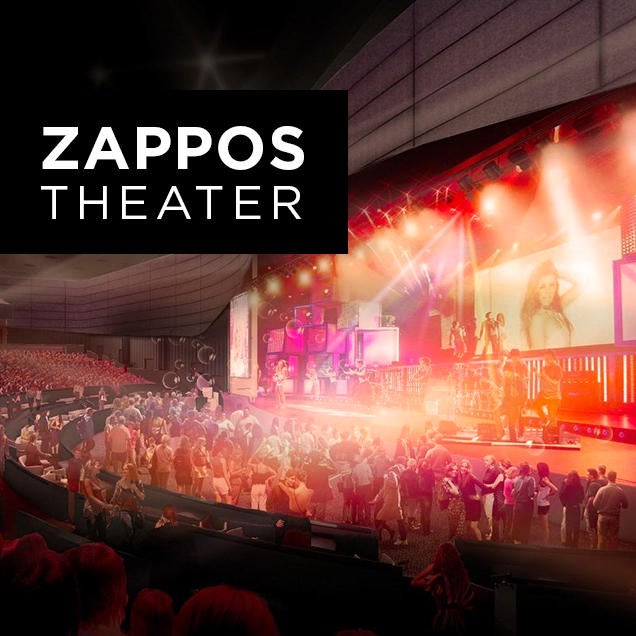 The theater boasts one of the largest video and projection installations in the world.
Projections come from 60 ultra-high-definition projectors covering more than 200 degrees of the audience chamber.
___________________________________
LIONEL RICHIE ANNOUNCES NEW 2018 DATES
Multi-platinum-selling artist and four-time Grammy Award winner

Lionel Richie

...
"Stuck on You"
... has announced additional 2018 dates of his residency, "

Lionel Richie - All the Hits

" at

Zappos Theater at Planet Hollywood Aug. 15 through Oct. 20

.
General ticket prices begin at

$59

.
__________________________________
"OPIUM" OPENING AT THE COSMOPOLITAN
Tickets are on sale now for the new show "
Opium
" ...
...coming to the
Spiegelworld Ballroom at The Cosmopolitan
.
Reserved category tickets are available at the special price of
$30
using promo code VEGAS on the Spiegelworld website
.
__________________________________
COMEDY CELLAR DEBUTS AT THE RIO!
...the longest-running comedy club in New York City

opened its first West Coast location at the Rio

.
After 36 years, The Cellar as insiders call it, will bring its underground Greenwich Village vibe with brick wall, stained glass, and low ceiling design to its new, intimate 300-seat club inside Rio.
Food and bar service will be provided by Rio's chefs and bartenders.
The Comedy Cellar discovered household names such as

Dave Chapelle

,

Ray Romano

,

Jon Stewart

,

Dave Atell

,

Amy Schumer

and

Chris Rock

as well as virtually every important comedian of the last 30 years.
This club uses a showcase format featuring five headliner-level comics, each doing their best 15-20 minutes.
Shows are Thursday - Sunday at 7 and 9 p.m. with an additional 11 p.m. performance on Saturdays

.
General tickets begin at

$45

.
The comedians lined up to open the club April 8 include

:
Mo Amer

who toured with Dave Chappelle;

Kyle Dunnigan

, a regular on Howard Stern;

Jessica Kirson

who starred in "The Comedian;" and

Nathan McIntosh

known from appearances on "The Late Show with Stephen Colbert."
________________________________
ENGLISH SINGER DUA LIPA WILL PERFORM AT THE COSMOPOLITAN
English singer and songwriter

Dua Lipa

...
...has been added to the entertainment lineup at

The Chelsea inside The Cosmopolitan on Thursday, June 28 at 8 p.m

.
Lipa began posting videos of herself covering other artists' songs online at age 14 and signed with Warner Music Group and released her first single shortly thereafter.
She released her self-titled debut studio album last June and was recently nominated in five categories at the 2018 Brit Awards.
__________________________
DITA VON TEESE WILL BRING BURLESQUE TO HOUSE OF BLUES
Burlesque queen

Dita Von Teese

...
...will bring her new sparkling "

2018 Dita Von Teese and the Copper Coupe

" tour, which is in partnership with luxury vodka Absolut Elyx, to

House of Blues at Mandalay Bay on Thursday, June 28

.
The new show will be infused with glimmering copper elements including the grand finale act "Copper Coupe" inspired by Absolut Elyx and its unique copper distilling process.
The new Copper Coupe is part of her stunning signature cocktail glass act with a new giant shimmering copper filigree cocktail coupe adorned with Swarovski crystal.
In addition, Von Teese will appear in a giant-sized seashell with 1,200 pearl balloons and dance with a six-foot bubble pearl. The sparkling star will also debut her most extravagant fully crystallized gown to date, a Catherine D'Lish creation with copper embellishments and extra-large, fancy-cut Aurora Borealis Swarovski crystal.
Always captivating, Von Teese will ride astride a giant red lipstick featuring the namesake song "Lipteese."
With her on the tour will be Gia Genevieve, Playboy cover girl and Guess model, and a cast including Dirty Martini, Ginger Valentine, Jett Adore, Zelia Rose and more.
The evening's host will be comedian and singer Jonny McGovern, creator of the popular YouTube channel "Hey Qween!"
__________________________________
THE FONTAINEBLEAU WILL BECOME THE DREW
New York developer

Steve Witkoff,

who last summer bought the never-completed blue-tinted Fontainebleau on the Strip for $600 million, plans to turn it into

The Drew Las Vegas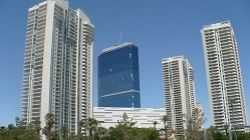 ...and open in late 2020.
When completed, it's reported the 3,900-room resort will offer three different hotel experiences:

The JW Marriott

; the exclusive boutique chain

Edition

; and the

Drew

.
More amenities will include 20 restaurants, a large pool deck, casino, convention space, and connection to the Las Vegas Convention Center expansion to the south.
____________________________
ALANIS MORISSETTE SET FOR APPEARANCE AT THE PEARL
Contemporary music singer-songwriter-musician,

Alanis Morissette

...
... has set a performance date at the intimat

e Pearl Concert Theater at the Palms on Friday, June 22 at 8 p.m

.
Morissette became a household name in the early '90s with the release of her third album "

Jagged Little Pill

" in 1995, which gave her multiple Grammy awards, including Album of the Year, Best Rock Album, and Best Rock Song for "

You Oughta Know

."
With more than 60 million albums sold worldwide, Morissette has earned 14 Canadian Juno Awards, seven Grammy Awards plus 14 nominations, a Golden Globe nomination, and in 2015, was inducted into the Canadian Music Hall of Fame.
Alanis has had acting roles in "Curb Your Enthusiasm," "Dogma," "Sex and the City," "Weeds," "Up All Night," and appeared as a celebrity guest mentor on "The Voice."
___________________________________
ELECTRIC DAISY CARNIVAL ANNOUNCES - 'KINETIC LOVE' THEME
Pasquale Rotella, Founder and CEO of Insomniac, the production company behind North America's largest three-day dance music festival EDC (Electric Daisy Carnival), has declared this year's theme "

Kinetic Love

," and also revealed the special artwork.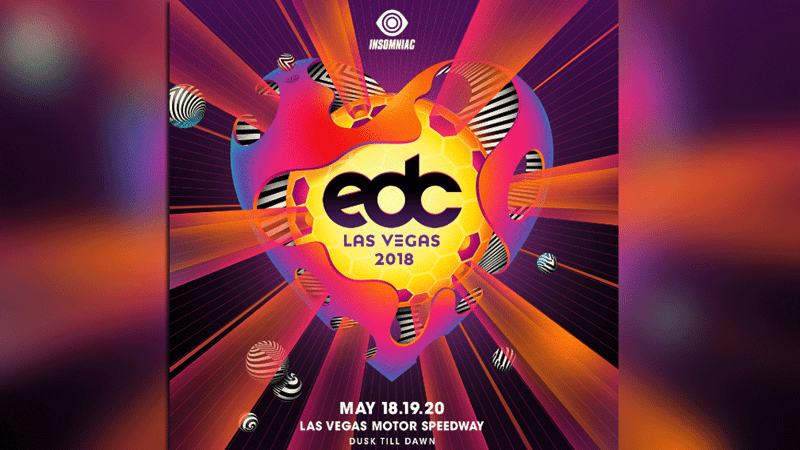 Electric Dairy Carnival will return for three nights May 18-20 at the Las Vegas Motor Speedway

with new and over-the-top stage designs, whimsical costumed performers, full-sized carnival rides, interactive art installations, firework displays and more.
The 22nd edition of the festival will feature a lineup of more than 250 top dance music artists from across the globe on eight stages.
Headliners will include Armin Van Buuren, Afrojack, Diplo, Kaskade, Marshmello, Martin Garrix, Tiësto, Zedd and many more acts.
Check the website for the full lineup.
EDC this year will feature the inaugural Camp EDC program, where camping ticket holders will have the unique opportunity to join an expanded festival experience with full lodging, interactive activities, and an exclusive Thursday night kickoff party featuring Excision, Habstrakt and G Jones before the gates officially open.
________________________________
ROLLER COASTER AT NEW YORK-NEW YORK ADDS VIRTUAL REALITY
At New York-New York, the 21-year-old

Big Apple Roller Coaster

ride...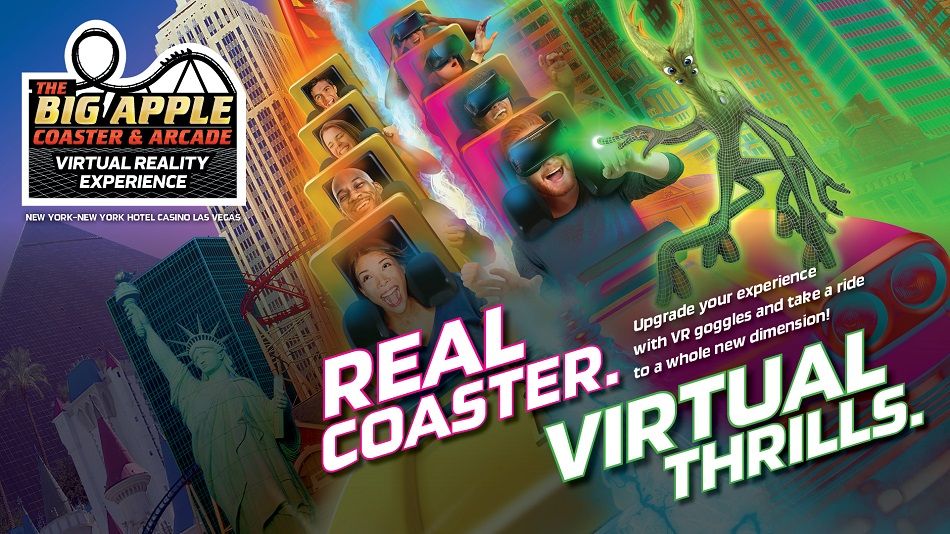 ... has been modernized with a new

3½-minute Virtual Reality Experience

.
Riders can now choose to wear wireless virtual reality headsets, which transport them via immersive 3D graphics (in 4K resolution) through a remarkably synchronized virtual experience.
The Big Apple coaster trains and track are equipped with sensors synchronizing the visuals with the ride to reduce the chances of motion sickness while wearing the headset.
The Big Apple Virtual Reality Experience costs

$20

, while a

regular ride is still available at

$15

.
_______________________________
PORTUGAL THE MAN AT COSMOPOLITAN IN APRIL
...will appear at
The Chelsea inside The Cosmopolitan on Friday, April 13 at 8 p.m
. Since releasing its first record in 2006, Portugal.
The Man has become a household name releasing eight albums, four EPs, and 11 singles, such as the latest "
Feel it Still
."
Tickets are

$28

and

reserved seats start at

$55

.
______________________________
ZZ TOP AT VENETIAN IN APRIL
... has a limited engagement coming up at T
he Venetian Theatre inside The Venetian at 8 p.m. on April 20, 21, 25, 27 and 28
.
Tickets range from

$59

to

$299

.
_______________________________
PINK COMING BACK TO VEGAS
...has set a second date at T-Mobile Arena.
She'll be appearing there on
May 25 and 26
.
_______________________________
WYNN RESORTS ACQUIRES SMILING KING BEAR SCULPTURE
Wynn Resorts has added

Smiling King Bear

...
...a pop-surreal sculpture created by the famed Spanish contemporary artist

Okuda San Miguel

, to its world-class art collection.
The towering 16-feet tall creation executed in the artist's signature prismatic style is a multicolored geometric masterpiece featuring a whimsical bear with a spiked crown, holding an equally imposing smiling ball.
Fashioned from fiberglass, aluminum, and highly pigmented synthetic enamel, Smiling King Bear originally arrived from Spain as part of an outdoor art exhibition in Downtown Las Vegas curated by global creative house, Justkids.
The sculpture is now on display in the Wynn Plaza rotunda as part of the resort's continued appreciation and commitment to public art.
____________________________________
IN MAY 'ABSINTHE' WILL START PERFORMING TWO SHOWS DAILY
In celebration of seven record-breaking years on the Strip, Las Vegas' No. 1 show, "Absinthe"...
...

will now perform two shows per night, seven days a week, and 365 days a year at Caesars Palace

.
This will take the performance schedule from 10 to 14 shows per week.
_________________________________