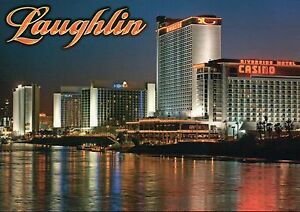 6:00pm


__________________________
"

Raindrops Keep Falling On My Head

"
"

Somebody Done Somebody Wrong Song

"
"

I Just Can't Help Believing

"
"

I'm So Lonesome I Could Cry

"
October 18th...October 19th...October 20th
Tickets:

$35.00

(plus fees)
Don Laughlin's Riverside Resort & Casino
1650 S. Casino Drive
Laughlin
___________________________________

Flower Power Festival
The Hal Salvar Band and Michael S.G. Trio will perform great soft rock nightly on the Loading Dock Stage. Enjoy delicious food and beverages from Riverwalk vendors.
October 19th...October 20th
October 21st

Colorado Belle Casinio & Resort
2100 S. Casino Drive
Laughlin
(702) 298-4000
October 20th
Tickets:

$60.00

to

$400.00

(plus fees)
500 E. Bruce Woodbury Drive
___________________________
Tom & Sharon's Ballroom Dance Party
October 20th
The party features lots of dance mixer games, snacks, and dance music, and an opportunity for both students and veteran dancers to practice. The dances offered include west coast swing, fox trot, rumba, cha-cha, tango, waltz, polka, quick step mambo, disco hustle, night club two-step, country and western two-step, and swing.
Tom Craddock has nearly 30 years of teaching experience and is a certified instructor who has received many dance awards including Top Teacher with the Arthur Murray organization.
Susan Craddock has over 25 years of training and teaching group exercise classes and holds an aerobics and fitness certification, She also teaches ballroom dancing along with her husband.
Don Laughlin's Riverside Resort & Casino
1650 S. Casino Drive
Laughlin
(702) 298-2535
___________________________________
October 25th...October 26th...October 27th...October 28th
Tickets:

$30.00

(plus fees)
Don Laughlin's Riverside Resort & Casino
1650 S. Casino Drive
Laughlin
(702) 298-2535
___________________________________
For the Love of Drag Show
October 27th
Tickets:

$20.00

(plus fees)
____________________________
November 1st...November 2nd
November 3rd...November 4th
Tickets:

$35.00

(plus fees)
Don Laughlin's Riverside Resort & Casino
1650 S. Casino Drive
Laughlin
__________________________
AQUARIUS BRINGS BACK FREE LINE DANCING