Nevada Know How
Carson City State Capital
Sun City Anthem Restaurant Poll
Rapidly Approaching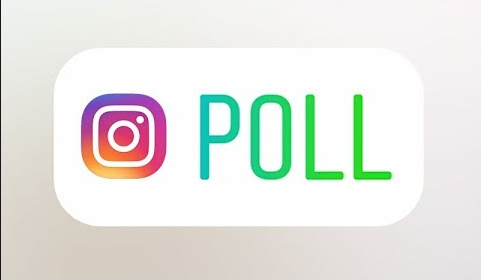 Anthem Opinions receives numerous comments about relevant community matters and we share them with you beneath the articles that are written.
We pride ourselves in having a number of community residents join our efforts to "
make Sun City Anthem an honest and better place
" to enjoy a retirement experience.
Along those lines, perhaps the most controversial topic we have experienced in our existence is a restaurant in Anthem Center.
After
five previous failures
, it is obvious this substantial financial investment
should
and
must
be looked at carefully before any final decision is made....
...
by individuals whose past has not only shown experience in such relevant matters, but whose community service distinguishes them as
THOSE WHO SHOULD BE LISTENED TO
!
Comments such as "I want one" in our estimation, though appreciated, are as effective as letters to Santa Claus. They say nothing other than expressing a "want", but do not address community NEEDS, as well as, community FINANCES...
...and must be placed in proper perspective as to the community in general.
Since the original poll letter was mailed to all Sun City Anthem owners, we have tried to provide relevant commentary to you in order to make an intelligent decision; articles which take numerous aspects of the decision into account...
...and we hope that through articles published by former Sun City Anthem Board members (
Favil West
&
Jim Mayfield
) alongside those of former Finance Committee member,
Barry Goldstein
, our well-experienced and successful "Mr. Fix-It",
Forrest Fetherolf
, Nevada Guardianship champion and Political Editor of the Vegas Voice magazine,
Rana Goodman
, former long time resident,
Mary Lee Duley
, and current resident,
Robert Lachford
, have allowed you to come to an intelligent decision on which to complete the poll sent to you by Sun City Anthem management a few weeks ago.
I believe we have provided a substantial amount of information that you
DID NOT RECEIVE
in the original poll letter sent to you
...
...a letter that, in our opinion, was
unfairly biased
,
filled with inaccurate "half truth" information
, "
guesstimates
"
of cost that have never been verified
, and
written by an unknown author who refuses to come forward
....
...in order to produce a contrived predetermined result that will benefit a FEW at the expense of MANY.
Our suspicions also seem to be well founded based on another recent QUESTIONABLE decision.
Since that letter was sent, the current Sun City Anthem Board signed a THREE YEAR AGREEMENT with an accounting firm whose handling of the REMOVAL ELECTION a year ago, produced a substandard method of distribution to unit owners by disguising the contents of their correspondence that included a ballot, refused to correct relevant information provided to them, and was a participant in an $85,000 outrageous cost to the Sun City Anthem community.
Based on these facts, one would question such an arrangement until it was learned that the choice...
...was recommended by a current Sun City Anthem Treasurer,
Forrest Quinn
...
...through an initial recommendation a year ago by Association Attorney,
Adam Clarkson
, highly recommended by the "Star" of a Darcy Spears
Channel 13, "HOA Hall of Shame" report, General Manager,
Sandra Seddon
, and readily approved by the then Sun City Anthem Board of Directors.
One must consider all this vital information in determining the credibility of those who are responsible for the financial future and well-being our community, and we urge all of you to complete the poll and deliver it to Anthem Center by the deadline,
Friday, December 14th
.
_____________________________
A Last Ditch Plea to Please Vote
Former 2 Term Sun City Anthem Board Vice President
Former Chair of the Sun City Anthem Finance Committee
This Friday, December 14, is the last day you can submit the survey sent to you by SCA soliciting your opinion on how SCA should proceed to use the space currently dedicated for a high-end restaurant in Anthem Center. I urge you to submit your survey, regardless of how you vote on the survey, for two reasons.
I agree with many of the criticisms that have been written on various blogs regarding the deficiencies of the survey and the misleading cost comparisons presented to compare the two choices offered by the Board in the survey.
However, these shortcomings should not lead to homeowners to becoming frustrated and deciding not to vote.
Several key issues are embedded in this decision that will substantially affect the amount of your annual assessments for years to come and potentially your property value.
The increased operating costs necessary to subsidize a restaurant have been thoroughly presented by other people, but

two almost invisible policy decisions are less apparent and inadequately discussed

.
A vote to have a restaurant will result in a SPECIAL ASSESSMENT to cover the remodeling costs for a commercial operator

.
SCA has never had a special assessment, and authorizing one now will break the plane and set policy precedents that special assessments:
(

1

) can be used by the Board to fund commercial ventures at SCA; as well as, (

2

) used to fund improvements that benefit only a small portion of SCA homeowners.
Such policies will have an adverse effect on home values

—

ask any realtors

.
Using a survey to cover up flagrantly inadequate business practices by the Board and General Manager limits consideration of choices available about food service at SCA and space utilization.
Only the SCA property owners can hold the Board and ultimately the General Manager accountable for fulfilling their fiduciary responsibilities to SCA homeowners.
If you believe that special assessments are a useful tool for the board to use to support subsidies to commercial entities and levels of service that benefit only a minority portion of SCA homeowners

,

then you should vote in favor of the restaurant proposition

offered by the Board

.
If you believe the Board and General Manager have adequately represented your interests in negotiating with commercial interests to operate a restaurant at SCA

,

you should vote in favor of the restaurant proposition offered by the Board

.
If you think the two options offered in the survey are the only two options and you prefer the restaurant option

,

you should vote in favor of the restaurant proposition offered by the Board

.
If you do not support the restaurant option offered by the Board

,

you should vote for the reallocation of space option offered in the survey

.
This option leaves open future planning and decisions regarding the use of the space, including using a portion of it for a different type of food service and bar than presently possible.
Regardless of how you vote on the survey, please vote.
A decision as important as this one with its potential to affect costs of annual assessments and special assessment at SCA

should not be left to a minority of SCA home owners

.
If you did not receive a survey or have lost your survey, please contact the SCA administrative offices for a replacement survey.
THIS FRIDAY, DECEMBER 14, 2018, IS THE DEADLINE

.
Got a comment?
Send it to us at:
Sun City Anthem Resident Restaurant Evaluation
by
Robert Lachford
Sun City Anthem Resident
It was refreshing to read the articles from
Favil West
with his opinions about issues to be considered before considering a restaurant in the Anthem Center.
His noted experience in the field of commercial leasing in general and more specifically our problem, was invaluable, and I would hope, though not optimistic, that every property owner would make note of his comments.
A lease of this nature is only as good as the way it was written, and certain areas must be addressed to prevent a disaster. Nothing was more evident than that we were allowed to see parts of in the conditions in the proposed lease from G2G a few months ago.
It was a recipe for sure disaster.
Though their efforts were likely done with (in their eyes) the best motives, it was obvious to even my unskilled eyes that was not done through negotiation, but agreeing with whatever the possible tenant wanted.
Catering exclusive catering rights
!
The greatest point Mr. West that I feel would influence most voters to give a thumbs down to the pro-restaurant people are the possible costs that could be encounter that were never explained, which were only brief examples.
Expect to pay a lot more.
He did state that he favored a restaurant as an effective use of the space if done right and mentioned a successful lease he had negotiated at that location.
He failed to point out that it was on the property already housing a restaurant, already having an existing customer base, due largely through subsidies from the developer.
Getting new business is not that easy.
The current ballot still rates resounding NO as trying to attract outside customers, There seems to be no plan to generate more revenue.
You won't do it by selling coffee and bagels in an off the beaten track location with little options to draw traffic.
As a side note, the opinion forms sent to us claim they are not binding votes.
However, if the issue came to push and shore, pointing to a judge that it was wanted by the majority of homeowners, could be a factor.
- - - - - - - - - - - - - - - - - - - - -
Got a thought on Mr. Lachford's commentary?
Send it to us at:


_________________________
Sun City Anthem & Foundation Assisting Seniors
Speaks Out on Restaurant Debacle
(Part Two of Two)
Favil West
Now, we have received a "

space opinion poll

" where the residents are presented with the SCA Boards' version of facts.
We are told, "

that a for-profit restaurant is not feasible

," that "

it cannot be supported by the limited number of restaurant patrons

," that even "

vacant, it costs us money, primarily in reserve funding, taxes, and utilities

."
We have even been told that most HOA's subsidize their restaurants.
What is true, Country Clubs that have restaurants do subsidize them.
I do not know of any age qualified community such as ours that provides a subsidy for a restaurant.
The person who came up with the cost to re-purpose the restaurant space obviously knows little about construction, and even less about construction costs

.
Are architectural and design fees in the cost?
Are permit fees included?
Do the costs include a complete re-engineering of the sprinkler system, of the HVAC system, of lighting, handicap requirements, etc?
Is the person who produced these cost figures aware of the requirements for a

one hour corridor

?
As a former general contractor specializing in commercial construction with more than 1400 completed projects under my belt,

I would hazard a guess that the cost to re-purpose the facility would be well over $1 million and could go as high as $1.75 million

.
As far as keeping the restaurant goes, over the years a number of operators have approached us with the idea of leasing the space.
What I've learned from talking with several of them is that they were turned off by a small group of residents who threatened law suits, and boycotts.
They could not understand why the board wanted to preclude non-residents from using the restaurant.
They thought it a waste of time that the negotiators continually referred to their past experience, which they found boring and off point.
Clearly, the board negotiators were inexperienced in leasing a restaurant.
Most recently we learned that the Board and its General Manager want to treat our restaurant as a country club type operation where each resident would subsidize the restaurant.
SCA is not a country club.
I find it interesting that the Board and management could not, in the past year, find the time to hire a leasing agent experienced and specializing in restaurant leasing.
The reason they didn't find a restaurant leasing specialist is obvious:
They want to do it themselves.
It has been said that only a fool acts as his own attorney.
I will extend that to the instant case and candidly state

only a fool would try to negotiate a lease for a restaurant without any direct knowledge of restaurant operations and local knowledge of the market

.
Having said that,

I think the same would apply to a person trying to play General Contractor and estimate construction costs

.
It just so happens that there are many out there who make a living doing this kind of work.
I'm sure the next thing we will hear is that the SCA Board will want to spend $30,000 or $40,000 to hire a consultant to tell them what to do, which I'm sure you'll agree, proves my point.
I can only tell you what I would do if I was still on the board.
I would find a real estate person who specializes in restaurant leasing; then, I would invite them to look over the space

.
I would offer gaming, which we did before

.
I would open the restaurant to the public, which it was before

.
I would allow catering as we did before

.
I would advise the leasing agent that the operator would have the right to quiet enjoyment, which they had before

.
I would then sit back and wait for leasing agent to bring me an offer

.
At that point I would open negotiations, but only at arms-length, meaning the leasing agent would carry the water

.
After a few exchanges we would probably find common ground and a standard lease would be submitted for approval

.
Tenant Improvements over and above a certain allowance, determined by the board, would be at the expense of the lessee and, as is typical, spread out over the term of the lease

.
I could fill two pages with additional items that are normally included in a restaurant lease, but I would have to go back in my files for accuracy.
What I find incredible is that this manager and board have put in print their desire to have the residents subsidize the restaurant

.
In essence, they have given away the store

.
Out in the real world, they would be replaced.
Understanding that there are few if any secrets in Las Vegas, it is probable that all potential lessees have now heard the words, "free rent."
It is clear that this board, or elements thereof, and its manager are

not capable

of negotiating a lease without giving away the store

.
I am for leasing the restaurant as it is the least expensive and most effective use of the space.
It should be done at arms-length.
I believe that we have plenty of qualified people on the property that could find the leasing agent, and could provide advice, free of charge, on how to effectively find the right level of service, food types, etc. to make the restaurant a winner.
- - - - - - - - - - - - - - - - -
Got a comment on Mr. West's commentary?
scaopinions@gmail.com
_______________________
Sun City Anthem & Foundation Assisting Seniors
Speaks Out on Restaurant Debacle
(Part One of Two)
There is an element of professionalism that exists in most every facet of our daily business lives. Sadly, that element seems to be missing in the way that the past few boards consider "good business practices."
They have made the leasing of the SCA Restaurant space little more than a laughing matter.
Beside the obvious who, what, when, where, and how much elements of a lease, there is one other that is of equal importance, the "

right to quiet enjoyment

."
Essentially, that means that

once the space is leased

,

butt out

.
But... that has not been the modus operandi of recent boards and it has, in my opinion,

colored the outcome in a significantly

negative

way

.
In 2001-02 the Association was losing more than

$23,000

per month

on restaurant operations.
As the only elected board member and former business owner, I found that objectionable.
I prevailed on Del Webb to close the restaurant down.
The President of Del Webb,

Chris Haines

, asked to meet with me and put forth the proposition of leasing the restaurant to an outside operator.
In 2002 a lease was negotiated with S&D Partners that paid SCA $10,000 per month plus certain "sharing of revenue clauses."
In spite of the fact that SCA was losing $23,000 per month, a few, 19 to be exact, objected to leasing "our restaurant, Trumpets," to a private party.
After a series of "resident only" meetings in which the board agreed to follow the wishes of the residents, a vote was taken the results of which showed that more than 90% of our residents were in favor of the lease.
For the next 5 years S&D operated the space.
While they lost money on the restaurant, they more than made up for those losses through their catering. Their catering was primarily to outside groups, to wedding groups, galas, birthdays, etc.
Because of the actions of a few of our board members, committee members, and a few bloggers an extension of the lease was rejected.
S & D, the lessee, successfully sued SCA recovering most of the money they paid in leasing the restaurant.
The failure of the last few restaurants has, in many respects, been the result of an inexperienced board and manager.
Leasing space of any kind is not for amateurs and

that has been exactly the makeup of the negotiating teams representing SCA

.
Now, we must all keep in mind, that, with the exception of Sun City Anthem, General Manager,

Sandy Seddon

, they are volunteers and are doing the best job they can.
I respect that and take my hat off to them.
However, having said that, "good business practices" dictate that

if you don't know what you are doing, you get someone who does

.
An interesting sidebar, I was asked to meet with the operator of the last restaurant, which I did.
He asked me to review his lease.
He told me that SCA had loaned them

$40,000

.
I don't know the truth about the

$40,000

but I will say this:
If SCA loaned them the money, then it is not inexperience we are dealing with, it is something much more basic.
What I found in the lease documents was that there was

no

right to a quiet enjoyment clause

, and a few other clauses that really limited their ability to successfully do business.
It was clear to me that they were going under sooner than later.
Tomorrow: Part Two
Looking Toward the Future
Got a comment on Mr. West's commentary?
___________________________
Sun City Anthem Restaurant Poll
Just Another Deceptive Step to Control Your Life
It's been two weeks since the Sun City Anthem Board decided to send their "poll" to the community, and while we were temporarily "taking a break", our thanks to a number of Sun City Anthem Residents who corresponded with Anthem Opinions and wrote detailed commentary that looked carefully between the lines to examine what

intelligent individuals

in Sun City Anthem could only determine was a...
...to design something so obviously biased...
...that it has since become the laughing stock of the community.
If you look carefully at the "terms" of the proposed...
...this Board actually is proposing almost the same identical "

giveaway

" that was being offered to

G2G

before they disappeared.
Has no one noticed that ?
Makes you wonder if

G2G

has really disappeared !
There appears to be a strange odor of similarity, isn't there?
Those individuals who wrote articles (

Forrest Fetherolf

,

Barry Goldstein

,

Rana Goodman

, and former resident

Mary Lee Duley

) were well thought out, and

if

the Board and General Manager really had the full intention of a complete disclosure, it would seem logical that letter, prior to it being sent, would have asked for some form of input from others in the community whose experience in the business world might have created a fair assessment on which individuals could make an unbiased decision.
Instead, they bowed to pressure and choose to open this up to what amounted to only a small fraction of the community who currently subscribe to the Sun City Anthem website eblasts.
Then again, when the largest percentage of controversial topics communicated to residents is based on half truths designed to do little other than enhance a personal agenda, what did anyone expect?
Who wrote the letter

? No one seems to accept authorship, have they?
What sources were consulted for input

? No one seems to answer that either, have they?
Well now, this one smacks of nothing more than what we've told you for years; namely, if you believe everything these control freaks tell you, never stopping to think or allow alternative thought, yet keep this "machine" in place, you will pay a price...
...

and that price will not only involve your

wallet

, but limit your

lifestyle

as well

.
Let me be a bit more specific to dramatize this point.
The accounting firm of

Ovist & Howard

just signed a three year contract with Sun City Anthem for auditing services.
In case you need a reminder,

they were the accounting firm who ran the REMOVAL ELECTION

...
...you know, the same one who made sure they used disguised envelopes to send ballots...
...forcing you to go to their offices on the other side of town to obtain alternates many owners likely "pitched "(

making it literally impossible for the 30% of owners who do not reside year round to obtain one

) as a result of envelopes not being clearly defined as official community business...
...refusing to accurately determine or ACCEPT

PROOF

of the authenticity of numerous addresses that were removed or "disappeared" from signed petitions, thereby keeping former Board "short term" president

Bob Burch

off the removal ballot by

2

addresses...
...and of course, being a major part of the

$85,000

tab...
...a Board tried to

scam

a community

blaming the cost on others by failing to acknowledge that the Board authorized the expense, never reporting to the community those who were in favor of the recall CALLED FOR THE MATTER TO BE HANDLED

IN HOUSE at minimal expense.
And who recommended this firm?
Forrest Quinn

, the current Sun City Anthem Treasurer....
...the same individual who wrote an official community eblast recommending individuals vote against the Recall, and being part of a Board who REFUSED to allow any rebuttal to his biased statement.
And who originally recommended

Orvist & Howard

to Sun City Anthem?
None other than Association Attorney,

Adam Clarkson

!
And who recommended Adam Clarkson to replace our former Association Attorney, John Leach ?
None other than Association General Manager,

Sandy Seddon

!
Did ya know that Sun City Anthem's legal fees for October, 2018 were

$40,000

?
If you can't see the picture how this community is gradually being allowed to be controlled by elements that began with the hiring of an overpriced General Manager and star of a Darcy Spears Hall of Shame Report, along with other members of her senior staff, that accounts for $1,000,000 per year of salaries...
...then we suggest you get yourself a pair of Elton John glasses !
And who do we have to thank for all this WASTE and loss of control of a community?
The Sun City Anthem Board and the lack of competence and inability to recognize that a community they pledged to represent, is QUICKLY being sold by them down a path of no return.
Open you eyes, Sun City Anthem, you are losing complete control of your community.
Can none see these actions are crucial to our way of life ???
Is this the path you wish to continue ????
If not, there is only one solution...the...
...in the next Board election...
...ridding ourselves of those who allow these conditions to exist and recognizing that their actions speak louder then any words they may utter.
_________________________