Right...and I hope when the new restaurant opens, one of the specials is a generous portion of...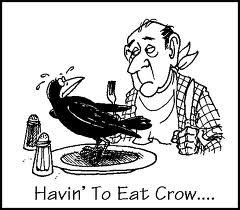 Unfortunately, that crow delicacy is going to be paid by all of us due to another recent decision that the new "chosen" restaurant owners,

G2G

, will be getting

free rent

,

free utilities

, and will be

open to the public

...
...

after one suddenly disappeared who offered

$700,000

to renovate,

$3,000

per month in rent, and

paying the utilities

.
And the result?
All of us unit owners incurring a subsidy
!
Now that's terrific financial "wheeling & dealing", don't ya think ?
And... here's another question we have as to this version of

Chapter #6

of the "new and improved" restaurant venture?
Is the Sun City Anthem Board in any way considering increasing the income of an already overpaid General Manager as a result

?
Now...on to the new leadership !
Let's look at the latest choice of Board officers and one recently elected.
First, we have a new president,

Bob Burch

, who

escaped the removal election by "supposedly" 2 votes

when in fact,

POSITIVE PROOF existed he should have been included

...
...and when the error was brought to the attention of both the Nevada Real Estate Division and Sun City Anthem management, was IGNORED.


Second, we have a new Vice President,

Rex Weddle

, the old President, who took it upon himself to blast bloggers in his swansong President's Report in the May, 2018 Spirit magazine...
...who holds
the distinction of attaining both the lowest vote total to be elected to office in the 2017 Board election
,
yet the highest number of votes cast to remove him
.
Third, we have another gentleman recently elected who cried "

ethnicity

"
when reading a private email at an official board meeting due to a "name redacted" blogger referring to the

African American Heritage Club

as the

African American Club

.
That's certainly a reason to infer a person is a racist, isn't it?
We won't mention his name because doing so likely would get that same "redacted" blogger another email and tear jerking moment at a Board meeting in front of

35

people !

Then...our new President states that The Review Journal may be doing a story about a tax issue that took place years ago.


For you "newbies" out there, you should know that there's a Nevada statute that requires an HOA to either return excess funds to homeowners or have them earmarked for projects in the following year.


Seems that a former Board ignored those rules and the IRS came calling initially stating that our association owed them $1,000,000 due to their violating Nevada law.


It took a couple of years to settle things and yes, it was 8 cents on the dollar.


But...that 8 cents on the dollar turned out to be in excess of

$140,000

when interest, attorney and accounting fees were included.
Naturally, that individual whose pen resembles Flipper's blow hole...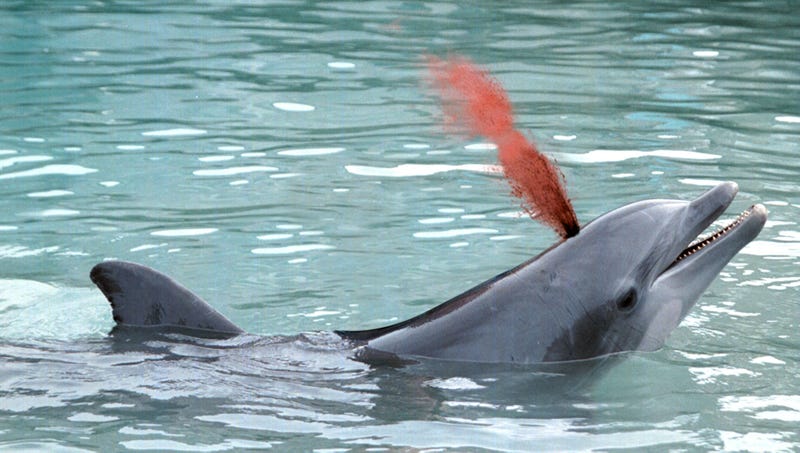 ...neglected to mention the full story or the fact that

nothing would have been paid had the law been followed

...
...but that appeared to be insignificant.

And of course, that statement was followed up by "Flipper" who called attention to two residents who were arrested years ago for filing a false police report...


...but conveniently omitted the fact that

the case was dismissed

.
Of course, there is the concern of the ex-pres trying to make some kind of case for all this disagreement resulting in a decrease in property values !
That seems to be a theme among "the informed" as well lately.
Hmmm !!!!
Unfortunately, "

Zillow

" certainly doesn't agree:
According to them, in

the past 12 months, property values have increased

13.5%

and t

he projection for the next 12 months is another increase of

5.8%

.
Then again, who are we to question the wisdom of such an "informed" individual...and the "mountain" of others so informed?
After all, it was just a "handful of individuals"...
...

1,282

of them to be exact...

43.6%

of all who voted in the removal election...
...who believed Sun City Anthem would be a better place without that wisdom !
Oh well, "it is what it is" ...
.
...for now !
Got a comment?
Send it to us at: