Sun City Anthem Entertainment
A Steep Price to Clubs and Entertainers
Resulting from Recent Dictums from General Manager
I guess when you have to pay a person

$260,000

plus

a bonus and provide the best benefits in the Las Vegas valley

,

in addition to having to have a

10% dues hike

, the money has to come from somewhere...
...and the latest "

squeeze play

" is now aimed those who provide entertainment to the residents of Sun City Anthem.
Since the recent news about General Manager,

Sandy Seddon

, has proven to uncover more and more questionable activity, which in turn results in additional cost to unit owners, we have to admit...
Anthem Opinions obviously "

stirred a pot

" that has been simmering for quite a while, yet publicly unacknowledged until recently.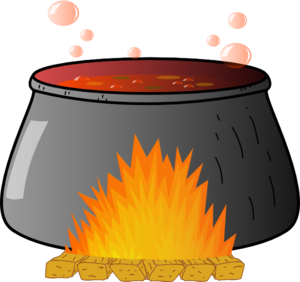 I would like to commend

Rana Goodman

of

Anthem Today

for discovering other "

costs

" that until recently, no one knew existed...
...costs that have redefined the word

GUARDIANSHIP

...
...only this time,

GUARDIANSHIP having to do with our very own GATE KEEPER

,

Sandy Seddon

, the Sun City Anthem General Manager, and her "

hired gun

", Community Association Manager,

Lori Martin

.
These two are now creating such havoc, my guess is that quality entertainment might possibly be a "

thing of the past

" as a result of their newest "rules" being implemented.
Because in their infinite wisdom, they are forcing clubs to inadvertently ask entertainers to work for...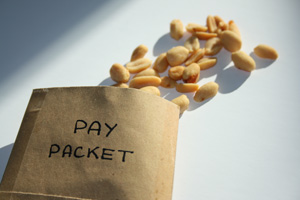 Here are some of the costs that entertainers and / or Sun City Anthem Clubs are now being subjected to when the they make attempts to entertain the residents of Sun City Anthem.
There is now a

fee

for a security guard for any entertainment activity that involves Sun City Anthem guests.
That fee is

$100

borne by the club sponsoring any such event.
Unconfirmed reports are that IT MUST BE OBTAINED THROUGH SUN CITY ANTHEM.
In addition, Rana Goodman also reported that The Entertainment Club must purchase a

$1 million umbrella liability policy to hold events

, costing

$300

to

$400

when guests are invited.
That expense, like that of the Security Guard, is paid by the Club, which likely will trickle down to the entertainer's pocket.
Security guard and umbrella coverage for what? To save senior citizens from attack by aliens who inhabit Area 51 ?
There's more...much more, folks.
According the latest "

decree

", this duo is now

DEMANDING

that...
...any person who would like to grace our premises providing entertainment, must also have a

HENDERSON BUSINESS LICENSE

.
In the entire history of Sun City Anthem...or for that matter, anywhere in the Las Vegas valley, no one to our knowledge, has ever asked an independent contracted entertainer for a business license...
...until the "

Seddon regime

" took charge.
Result...additional cost = less to the club = less to the entertainer.
Now...

we have uncovered yet another fee

that even a number of Board members were initially unaware existed.
Any entertainer who wishes to perform via a Sun City Anthem sponsored event,

can no longer

negotiate that arrangement on their own.
They must use SPECIFIC PRODUCTION COMPANIES

according to what we have learned....a production company APPROVED by Sun City Anthem...
...or perhaps more properly stated....
...a production company approved by our $260,000 per year General Manager...
...that only her "

chosen ones

" would be allowed to do business with our community.
...and the ironic part....one of them at last check,

Mistinguet Productions

,

DOESN'T HAVE A BUSINESS LICENSE

TO OPERATE in our fair town.
When confronted with this knowledge, the response from the General Manager and Board President,

Rex Weddle

, was simply:
Make a rule and not even investigate the organization you are demanding others use ...yet get paid $260 K a year with a sidekick making close to an additional $100 K ???
That...in our opinion, is

RESTRAINT OF TRADE

, and like our association bidding procedures which only obtain bids from "favorites"

CHOSEN BY HER

, rather than open to ANY and ALL...
.. is so "

over the top

", it smacks with impropriety, requiring that corrective action be taken immediately...
...that is, if a Board of Directors was capable...or...willing...to...get past their adoration and ...
Obviously .... they were

NOT

.
At one Sun City Anthem Board Meeting on Thursday, April 27, 2017, the outgoing Board voted to approve these destructive "

decrees

" set forth by

Queen Seddon

&

Her Court

by a vote of

5-2

, with former Directors Jim Mayfield and Carl Weinstein casting the only "

no

" votes.
...and at the recent Board meeting, the #4 votegetter and "Little Giant" president,

Rex Weddle

, in his typical "people person mannerism" made it clear that ...
Seddon and Her Sidekick Rule
So...what does all this mean in dollars and cents to the person who does the performing?
Approximately

$500

to

$600

is

BORNE BY THE RESPECTIVE ENTERTAINER

,

by a company WITHOUT A BUSINESS LICENSE

...that "

we're working on

" to obtain ???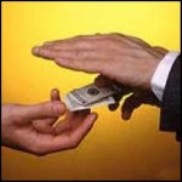 Want to purchase a ticket online through the SCA web site?
No problem...that is, unless you happen to be the entertainer.
Sun City Anthem CHARGES THE ENTERTAINER

$1

FOR EACH TICKET sold on that basis.
In order that all of you know just how Sun City Anthem sponsored shows operate, the entertainer

INITIALLY

pays between

25%

and

30%

of the gross receipts TO SUN CITY ANTHEM.
The remaining

70%

to

75%

is PAID TO THE RESPECTIVE ENTERTAINER.
Out of that percentage

,

the entertainer ALSO PAYS ALL OTHER MISCELLANEOUS EXPENSES which includes the members of any band or fellow entertainer that may join the performance

.
Let's use an example assuming an entertainer "

fills the house

" with all 300 seats in Freedom Hall being sold at a cost of $20 per show.
Total gross amount of receipts would then be

$6,000

.
Sun City Anthem immediately takes

30%

or

$1,800

off the top...
...which in our opinion, should properly be referred to as..
...leaving a balance of $4,200 gross to the entertainer.
Not a bad fee to use a an empty room.
Now let's also assume that all 300 seats are purchased

online

.
That reduces the entertainer's amount another

$300

, so we're down to $3,900 to the performer.
Now let's deduct the "

squeeze play

"

production company fee

of

$600

, and we are now down to $3,300 to the entertainer.
The production company will tell you they provide the sound and advertising; but in reality,

there is no need to advertise due to venues being available to residents and their invited guests

only

, who receive notification through The Spirit magazine and eblasts

at no cost

, and

sound people can also be obtained

free of charge

through

association volunteers

.
The entertainer of course will usually require a band.
The "going rate" of a musician's "gig" is $200 and often you will see

4

musicians at work, one of which is the musical director at approximately $500.
Reducing the entertainer's "take" another

$1,300

, and we now down to $2,000 for the star.
Have back-up singers or another entertainer in the show?
At what would likely amount to approximately $250 per individual, and assuming there are 2 individuals, that reduces the amount another

$500

, leaving the main performer, $1,500.
Oh, we can't forget the entertainer's agent

. That's normally

10-15%

of the gross as well. At the 15% amount, now we've further reduced the entertainer's compensation anther

$630

, so now we're down to

$870

.
Some organizations such as The Smith Center will also charge the entertainer a rental fee for stage equipment as well.
To my knowledge Sun City Anthem does not have such a fee, but with the recent "dictums", can that too be far behind?
In addition, a cost that entertainers must pay are preparation of

music charts

. These one time chart costs can top

$10,000

for some shows, but as each entertainer changes a show, additional charts must be purchased.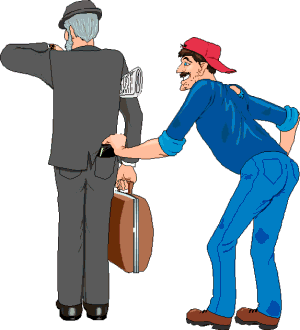 That folks, is the net amount to the person who does all the work, assuming that individual COMPLETELY FILLS EACH AND EVERY SEAT.
Sun City Anthem and it respective "

tentacles

", actually make MORE than the entertainer.
Any rehearsals, dry cleaning of costuming, refreshments, and even transportation to the show, will

further reduce

the net.
A quality show will usually involve a rehearsal in which the band and performers must also be compensated. At a $50 fee per band member and additional performer, based on our example, this would further reduce the "net" to the star entertainer another

$300

.
In this very realistic example,

the actual NET AMOUNT TO THE STAR PERFORMER IS THEN A MERE

$570

.
To some, a net paycheck of $570 might seem like a well-paid job for what most believe is a mere 90 minutes of entertainment, but what many DON'T REALIZE is that

these entertainers may do shows only once or twice a month

....

IF THEY ARE FORTUNATE

.
And...based on the above assumptions with the entertainer working 12 months per year at two shows per month, converts to a "whopping"

annual income

BEFORE TAXES

of merely

$14,820.00

.
That dear readers, is the reality of the local entertainment world in Las Vegas and in particular, Sun City Anthem...
...and in our opinion, is

EXPLOITATION

.
So...what is the net affect of all this to those who allow us to forget our cares and woes for 90 minutes?
Not very much left to sustain a

mortgage

,

rent

,

phone

, gas

,

electric, gasoline,

medical insurance

,

home or renters insurance

,

car insurance

, advertising expenses on a web site, and

any other incidentals they might incur

...such as

FOOD

.
What is the inevitable result of all this?
Sun City Anthem's reputation in the entertainment world will be looked upon by entertainers as "

the place that takes you to the cleaners

", "

the place that makes it impossible to make a living

", "

the place to avoid at all costs

", and that will

SPREAD LIKE WILDFIRE

in the Las Vegas entertainment community.
Those with a "business brain" will avoid the likes of Sun City Anthem like a plague, and our community will become the "last on their pecking order".
But... these latest actions of Sun City Anthem will also have further ramifications beyond the scope of our community.
As a result of this

GREED

, those who entertain WILL BE FORCED TO EXIT the Las Vegas market, and leave us with a loss that has been a vital aspect of our town as "The Entertainment Capital of the World".
Some will hopefully find employment on cruise ships...
...but only a small few actually are chosen to perform; and those who are, also are separated from their families for months at a time.
Others might sing for 3-4 hours in a local restaurant for $75 to $100 plus any tips they might receive.
Yes, the

greed

and

lack of knowledge

of

Mrs. Seddon

and

Ms. Martin

, in collaboration with a

Sun City Anthem Board

that looks at them as "experts" in such activity, when in fact

NONE OF THEM HAVE AN OUNCE OF COMPASSION

for members of the entertainment community, club members, and unit owners, simply contributes to the loss of perhaps Las Vegas' greatest asset...
Must we continue to force our valued clubs and entertainers to incur unnecessary fees and/or security guards and insurance costs when these figures allow them such a meager existence?
We think it's time Sun City Anthem management ceased this obtrusive behavior and allow clubs and entertainers an opportunity to continue to exist

...
...that such ridiculous costs are a detriment to both

clubs

and

entertainers

...
...that these latest

ridiculous

and "

dictatorial

" demands

made by an individual and her staff

, and

subsequently approved by a group of shortsighted and thoughtless leaders

....will alter the quality of our community.
...and should

immediately be REVOKED...by a Board who promised to CARE for those they pledged to represent.
...that Sun City Anthem's goal should

in no way

look at that industry as a means of additional revenue in light of these revelations, that providing professional entertainment to its residents should be a

break even arrangement

...looked upon as an "

unofficial amenity

"...
...allowing them to come back and entertain us again and again, as well as, greatly enhancing Sun City Anthem's reputation as a premier retirement community that looks for opportunities to bring its residents a fun filled lifestyle.
Why do they never consider the ultimate results of such actions

?
Because...we, the unit owners, choose to elect individuals with a lack of business and limited life social skills to control our lives; and they in turn, through those limited skills, allow an OVERPRICED OUTSIDER to make rules in which THE OUTSIDER GM and her staff are the only ones who benefit.
How sad it is, that we, as a community, won't hesitate to help a sick pet, yet allow human beings who enhance our lives, to suffer.